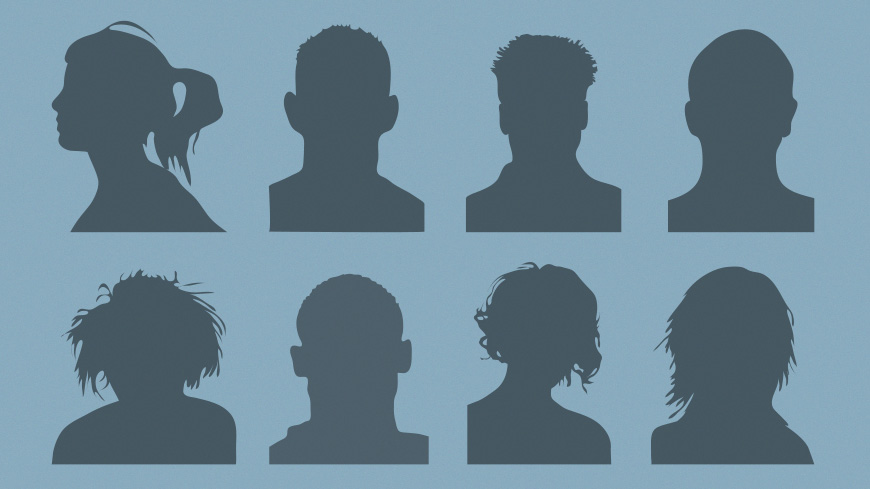 The use of a sitemap generator and other content management tools is not reserved for specific individuals or businesses. Generally, everyone involved in content creation, website management, internet marketing is concerned about the performance of the site, especially in meeting business objectives. A sitemap generator enables one to create useful sitemaps fast; saving time and resources. However, the following are the most common users of a website mapping tool such as DYNO Mapper.
Content Managers
Creation of content is a tedious process, and costly. It is therefore only reasonable that you ensure that all pages of a website are well indexed by the search engines and users can find the information with ease. This is possible with the help of XML and HTML sitemaps that can be created using a sitemap generator. Search engines' bots take time to naturally crawl websites and therefore invaluable and urgent information may not be delivered as expected if the content is not indexed in time. It is the duty of content managers to see to it that stakeholders get the required information on schedule for business. Using a sitemap generator, web content managers can ensure that the indexed process is accelerated to meet this very important objective. Other than content managers, content creators, writers, individuals tasked with content updating may also find sitemap generators useful.
Marketers and SEO Experts
Exposure is the pillar of success in business; the more exposed products and/or services are, the higher the conversion rates and profits. Therefore, it is crucial that online marketers and search engines optimization experts use sitemap generators to boost the website's ranking in SERPs and expose the products and services more to the customers and potential clients. Sitemaps play a very important role in SEO by guiding the search engines to all the pages on the site. Page ranks are assigned based on the number and quality of incoming and outbound links, uniqueness of content and the size as well. By seeing to it that as many web pages as possible are indexed, then the SEO benefit is reaped. Furthermore, the URL descriptions in sitemaps are usually keyword-rich, making it perfect for search engines optimization. Therefore, SEO experts and online marketers benefit a lot from sitemap creators.
Webmasters
Webmasters understand the technicalities of running websites. They interact with the site on a daily basis and therefore should offer guidance to the rest of the team on what is best for the business. In fact, they take the lead when creating sitemaps because they definitely have advanced coding knowledge and can ensure that the sitemaps are error-free and submitted as expected. Even though the other personnel are free to create sitemaps, they should do so in close consultation with the webmasters. To save them time to manually create sitemaps, webmasters are encouraged to use sitemap generators and if possible customize a few areas to meet various expectations. It must however be pointed out sitemap creation, just like other content management activities is a multi-disciplinary affair that should bring on board everyone involved in the content lifecycle.
Bloggers
Creation and use of sitemaps is not just meant for commercial purposes. Whether you blog for fun or money, you sure will find sitemaps irresistible. First, blogging is time-bound. Some blog items have to be published fast and fresh. This is only possible if the information is indexed equally fast or else the competition can scoop the stories and take credit for the same. Some blogs have so many pages because they have been published over a long period of time. To ensure that some content, including the archived files are still accessible by the search engines, you should use a sitemaps generator.
User Experience Designers
Website design is diverse. The focus of any designer is to come up with a unique website that will meet users' expectations. This is however never guaranteed because of the dynamic nature of the web and ever changing user requirements. However, a majority of web surfers are information seekers. Therefore, ensuring that they get access to this information with ease is very important. User experience designers are mandated to realize this by providing a sitemap's page on the homepage and carefully listing all the URLs on the site. Furthermore, the designer has to categorize the information for easy access by the users. Using a sitemaps generator will serve this purpose to perfection.
Competitors
Though not very common, you might want to snoop around your competitors' website just to understand the nature and size of their content. In as much as you cannot qualify this as a sitemap since it will not be submitted, the sitemap generator will still give you the details about the website. You can then understand your competitors' page descriptions, number of pages, keywords and such factors that can come in handy when improving your site's content and overall user experience.
In as much as different people may want to use sitemap generators for varied reasons, the most important factor to bear in mind is that everything is being done to improve the experience of the customer on the site. It is good for business and SEO because if a user finds your site useful, they sure will want to come back for more. In fact, they may even recommend a few friends and relatives to the website and the significance of referrals doesn't require any emphasis.
There are quite a number of sitemap creation tools but not all are effective. Before you even consider creating a sitemap, it is important to find the best tool for guaranteeing the best experience. You need a tool that will allow you do much more than just create sitemaps. You obviously would love a system that will bring forth very reliable results with very minimal errors. At the moment, DYNO Mapper is the best because it has more features than most tools in the market. Creating sitemaps is now easy, fast and cost-effective because the tool gets the job done as you relax and worry about other aspects of your business. Try it today.