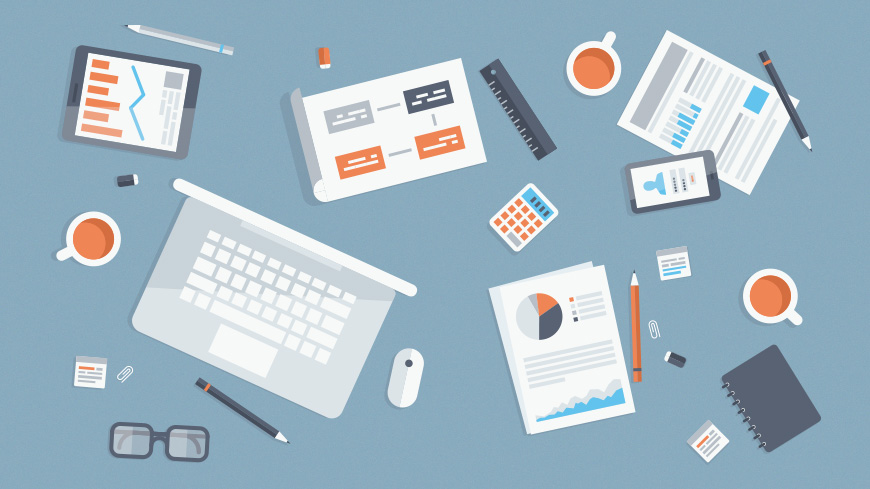 Creating a sitemap of any kind is no longer an option that some webmasters can choose to ignore, but a necessity that no website owner can afford to miss. They serve a myriad of purposes and lots of benefits to the site, ranging from ensuring that the site's content is crawled and indexed by the search engines to guaranteeing better site navigation by users. Creating a sitemap is hassle-free because you can now use a sitemap generator, with some requiring one to just copy and paste the site's URL. There is one very important benefit for creating, submitting and updating sitemaps; its significance in project planning.
Projects related to websites can be demanding, requiring lots of technical competence and professional knowledge to get it done right from the beginning. Activities such as migrating the site to a different platform, website redesign and content management are time-consuming and costly. You therefore have to get everything right from the beginning because there is no room for mistakes. These projects demands for comprehensive understanding of the website, ensuring that whatever items you deem important will either be improved on or migrated in their original form, while the poor quality items can be deleted.
Understand the Website Structure
Different websites are designed uniquely with varied structures. Understanding a site's structure is very important, especially during website redesign. Unless the current structure has failed in enabling the business to realize its core objective, you might want to retain it in the new project. When you create a sitemap, you get to understand the site's structure irrespective of the number of pages the site has and size. With this in mind, it will be much easy to identify any areas that might be left out during the site's design.
Significance of Metadata
When you create a sitemap using a sitemap generator, you access lots of information on the tool's dashboard and webmaster tools that you can use to help improve your website. Metadata such as page descriptions, titles and keywords are very important in not only SEO but also guiding users in finding the right information on the site when they visit. Search engines present SERPs based on the keywords used during the queries by the users. This means that understanding these keywords will go a long way in ensuring that your new site design is packed with the most appropriate keywords for better performance in the search engines. There are currently more than a billion websites in the world, all competing for the search engines' attention. The more effective you optimize your content for the search engines, the better your rank. Target your content for the right audiences, get higher traffic and increase your conversion rate.
Fix Errors
Website redesigns can involve a lot of programming codes that have to be done right. Search engines, especially Google present a lot of information to help webmasters improve on their sites. There are some common errors such as 401 and 301 redirects that will point you to broken links on the site. Common errors such as broken links may have a massive influence on your overall search engines rankings because they disrupt the Googlebots' crawling process. If they are not fixed in time, the search engines may just assume that the site is neglected and therefore will not crawl it anymore. In fact, you risk having it delisted from the search engines. It is therefore paramount that you ensure that your site's links are complete and lead to their targeted links.
Understand the Competition
The only constant thing in business is competition. Your website project planning is destined for failure without proper competitive analysis. You have to understand the market to improve on your products and services. Now, when you use a sitemap generator, there is no restriction from creating one for the competitors. In as much as you will not submit this to the Google Webmaster tools, it will enable you to understand the site's size, major sources of traffic, best keywords, website structure, among others. Armed with all this information, you can then invest in improving your own site, borrowing what your competitors have that you have yet to consider and ensuring that you present your site the best way possible to the customers and prospects.
Website's Performance
How is your site likely to perform upon project completion? Where are you likely to draw the most traffic from? When is the last time you updated some pages and how frequent is that done? Can you improve on that or are you okay with the status quo? These are some of the questions that you are likely to find very straight answers when you create a sitemap. You sure will find lots of relevant information that will go a long way in ensuring that you boost your site's performance when completed. DYNO Mapper sitemaps can show sources of traffic, keywords used to direct website users to the site, how often the site is updated and more. You can share this information with other departments or individuals to ensure that your project is completed on schedule and to your expectations.
Content Inventory
Website users are mostly interested in the information shared online, be it about a product, service, a joke or a wild rumor doing the rounds. Sitemap generators like DYNO Mapper are packed with additional features such as content inventory that you can use to understand the site's content. You can then use the information to improve on the site's content to attract more traffic and higher returns on your investment.
The Bottomline
HTML and XML sitemaps are very important for a website's sustainability and overall success. Ensuring that a site's pages are properly crawled and indexed is just one of the reasons why you should create a sitemap, but there are many other benefits. Website related projects can be demanding, but you can ease the pressure if you have a better understanding of your website. What is the easiest way to create a sitemap? Use a sitemap generator like DYNO Mapper and simplify your work today.