Last Edited January 10, 2017 by Super User in Sitemaps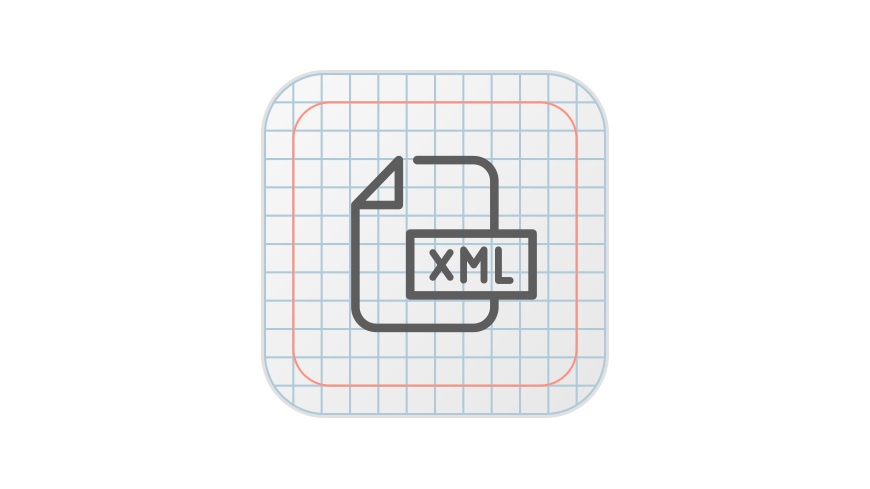 Regardless of whether you're a medical office, large e-commerce website or local small to medium sized business, both HTML and XML sitemaps are imperative when it comes to the absolute success of your website. In many ways, a sitemap is a map to your success, a list of pages that can take many forms including an HTML listing of page names, a list of all of the page URL's, machine-readable XML and so on.
Now, since this article is all about how you can build the ultimate XML sitemap for your website I want to first briefly discuss exactly what an XML is. If you know anything about sitemaps you're probably aware that two of the most common are HTML and XML. There's a big difference between the two, however, and it's recommended for each website to have both types of sitemaps because HTML sitemaps are designed for website visitors whereas XML sitemaps are intended for search engines and spiders.
But in this article we are going to talk about XML sitemaps because they are, in fact, most important when it comes to your SEO strategies.
As mentioned, XML sitemaps are solely created for search engines and spiders, providing the URL's of a website to search engines. They even show important data on how many times a page has been changed or adapted compared to the other URL's on the same website. The more links that search engines are provided with, the more a website will appear in search results. Obviously, the higher your website is ranked in the search engines, the more visitors you will receive—visitors who could then convert into sales or clients.
There are many ways that one can build an XML sitemap—manually or via a sitemap tool—but before you get started it's recommended that you go through the following eight steps:
Understanding XML Sitemaps

Identifying what type of sitemaps your website needs

Picking the best sitemap generation method

Figuring out sitemap content and their structure

Building your winning sitemap

Checking and validating your sitemap

Submitting your sitemap to search engines

Checking and monitoring your sitemaps
While we won't go through all of the above steps in this article, I wanted to talk about some of the most important:
Understanding XML Sitemaps
Even though you no longer need to code your XML sitemaps by hand, it's still very much important for you to understand them, how they work and how search engines use them including sitemap protocols, size limits and tags used in sitemaps. You can read more about sitemaps in this detailed article from Google: Understanding Sitemaps.
Identifying What Types of Sitemaps You Need
HTML and XML sitemaps were mentioned earlier because they are the most common, but there are six other types of specialized sitemaps that you can have in order to improve on website traffic to videos, images, mobile websites, news articles and more.
These sitemap types include:
Sitemap Generation Method
Since we are here to talk about creating the ultimate XML sitemap, there are a variety of ways that one can do so. Now, regardless of what type of business you run it's more than likely that that you don't have a slew of time on your hands to spend the many hours it can take to create an XML sitemap manually. If you're highly skilled perhaps you can get this finished fast, but why even both when there are tools out there like DYNO Mapper that can do the job for you, making your life much easier.
Now, before you dive into creating the sitemap with DYNO Mapper—or manually, for that matter—you will want to perform a solid analysis to figure out the best way to go about building your sitemap.
Website Analysis
First, perform some needs analysis to figure out the best way for you to go about building the Sitemap by asking the following questions:
What CMS do you have? (There are many generators specifically made for certain CMSs, like WordPress.)

Approximately how many pages will you be submitting? (Unless your Site is really tiny, you'll want a Sitemap generator. Also, most free generators will only crawl up to a certain number of pages)

Do you suspect you are having notable issues with the search engines properly crawling and indexing your site?

Do you want a simple solution so you can set and forget? OR…,

Do you want to really dig in and optimize indexation?
At this point, you should have a good idea how much effort you should put into your Sitemaps.
We already mentioned DYNO Mapper but let's talk about a sitemap generator for a moment because it's a lifesaver when it comes to creating HTML and XML sitemaps, as well as multiple sitemaps for very large websites over 50,000 pages. The sitemap generator will look through all of the pages on your site and then list them on the sitemap according to XML sitemap protocol and how you configure the generator.
Sitemap generators will crawl your website from time to time as well so that you can see all of the existing URL's, broken links, http status codes and so on. Unlike other sitemap generators, DYNO Mapper also offers a variety of other features that can be used on a regular basis to maintain your website with ease such as keyword tracking, accessibility testing, content inventory and auditing tools and even Google Analytics Integration, which is not offered by any other sitemap generator on the market.  
Sitemap Content and Structure
When you move forward with creating the ultimate XML sitemap you will need to figure out which URL is going into the sitemap and if your website is huge, which URL's will go into the sitemap—finding out which pages you want search engines to crawl and index is imperative.
Even if your website isn't more than 50,000 pages you might want to still create multiple sitemap files; especially if you want a special sitemap for that specialized content of yours including images and videos, you suspect certain sections of your website are at risk for indexation shortcomings and you'll want to analyze those sections or if you have a very large website. Keep in mind that each sitemap file can only be up to 50,000 URL's or 50MB—but you can create as many as necessary!
Now, when it comes to deciding just how to structure sitemap files of the same name, section the sitemaps in terms of what's most helpful in diagnosing indexation issues including:
What parts of your site are not getting indexed that should be?

What pages are not getting indexed frequently enough?
It's Time to BUILD!
When it comes time to build your perfect sitemap you can either let DYNO Mapper do its work or you can tweak the settings to generate a sitemap that will show the search engines just how you want your website to be crawled. It's your site, after all, so do what you think is best. You can also test this out a bit, allowing the sitemap generator to do what it was created for, editing the sitemap at a later date. It's essentially up to you.
If, however, you decide that you'd like to tweak your XML sitemap a bit you can edit your sitemap tags and exclude any URL's that you'd rather not be indexed by the search engines. For instance, you can exclude the URL's of your website that are disallowed in robots.txt, duplicate URL's (a big no-no), private pages and the URL's that are disallowed via meta noindex tags.  
The tweaks mentioned above will take little to no time at all, and you will be on your way to creating and finalizing the perfect sitemap.
Uploading Your Sitemap
If you're utilizing a sitemap generator, uploading your sitemap to your website will be a breeze. An XML sitemap should always be uploaded at the root directory of your website such as www.example.com/sitemap.xml.
Checking and Validating Your Sitemap
Yippeee! If you're on this step, you've generated your sitemap and successfully uploaded it to the root directory of your website. Now it's time to check that sitemap and validate it, ensuring that it follows protocol and that it's saying what you want it to say.
When it comes to validating your sitemap there are quite a few tools out there that will do the job, ensuring that your sitemap will be fully usable by the search engines. DYNO Mapper is one of them and will do this for you seamlessly—but if you're doing this on your own, you will want to submit your sitemaps to Google Webmaster Tools.
Now, while Google Webmaster Tools are fantastic as being second to Google Analytics as being the best free tool for webmasters, DYNO Mapper offers a slew of ways to test, monitor and maintain your website. Unlike any other sitemap generator on the market, DYNO Mapper offers a Google Analytics Integration feature, a feature that can display Google Analytics data for each page on a sitemap. Users can click the analytic icon to view and compare data from user selected metrics. The Analytics detail page gives you a snap shot of all your important site wide analytics data totals with lists of top content pages.
Even after you've created and validated your sitemap you'll want to manually check your sitemap to ensure that it looks exactly the way you want it to look. For instance, does your sitemap list the pages you want indexed and does it exclude the pages you don't want indexed like duplicates or private pages?
Submitting to Search Engines
Now, obviously, you'll want to finalize the sitemap creation process and ensure it's submitted to search engines such as Google and Bing. You can do this through Google and Bing Webmaster Tools because these sites can analyze your sitemaps, but you can also have your sitemap generator do this for you. DYNO Mapper will cover every aspect of creating the ultimate XML sitemap from start to finish.
Checking and Monitoring Your Sitemap
I'm sure you've watched (or accidentally caught the end of) those "Set it and Forget it" infomercials for the best rotisserie cooker or crock pot, right? Well, despite what some web developers might think—creating a sitemap is not something you want to set and forget. In fact, your sitemap should be maintained and monitored on a regular basis to ensure that everything is working as it should.
If your sitemap is riddled with errors or warnings it's going to be much less likely for it to respond well in the search engines. Think about it like this: if your sitemap has errors, how on earth will it be ranked properly and that, my friends is what every website needs to strive for—to be ranked high in the search engines. If for some reason your website isn't up to par, you can edit it quite simply. The last thing you want are errors and warnings with robots.txt, meta robot tags or any duplicate content.
If your sitemap is 100% on point, however, and has no issues when it comes to how you want your website crawled it won't hurt to gain insight by comparing its stats to other data points.
'site:' search:  Enter in Bing and Google site:www.yourwebsite/subdirectory to find what is indexed. This may not be 100% accurate but it can help the investigative process.

Analytics: See which pages received search engine visits in Google Analytics.

GWT Index Status:  Compare the stats on crawling and indexation, and pay attention to spikes in number of pages crawled and indexed.

BWT Site Activity: Compare the stats on crawling and indexation, and pay attention to spikes in number of pages crawled and indexed.
The Ultimate XML Sitemap as the BEST Website Tool for Success
As you can probably imagine, a perfect xml sitemap is essentially the best tool for website success. Not only will it help you diagnose indexation shortcomings, you will have the ability to tweak your sitemap to perfection. Your ultimate goal here is to get the right pages indexed. And once you add new content, you will want to get those pages indexed as well. Any issues that arise from your sitemap diagnosis can be fixed in order to help you reach your goal.
You've now successfully created the ultimate XML sitemap! Once you've wrapped all of this up, you will want to check in on those sitemaps from time to time to make sure everything is going well and that any indexation issues have been sorted.
If you decide to use a software like DYNO Mapper to create your XML sitemap you might want to also take advantage of the software's other features such as keyword tracking, content inventory and auditing, innovative collaborative tools and more. These tools combined with their top notch XML sitemap generator will make sure that your website is performing just as it should, delivering amazing results and overall success!!
Back