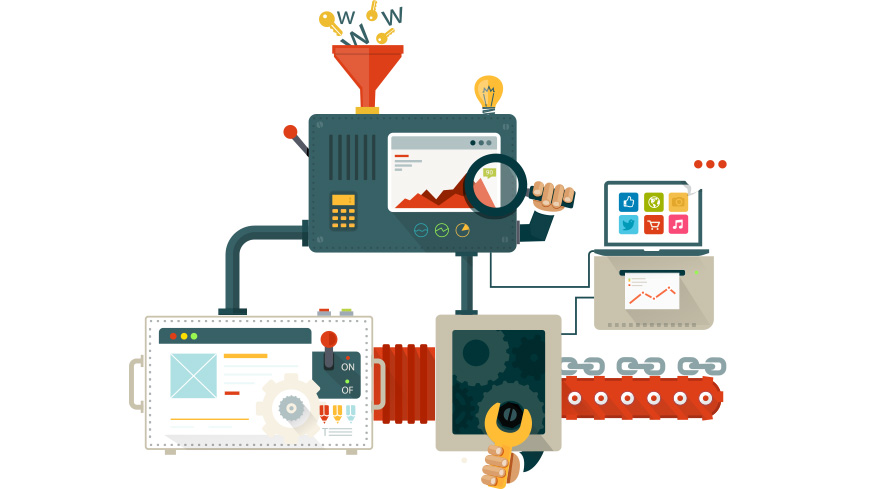 Regardless of whether you're a newbie website designer or a professional web developer, designing a new website can be a daunting process. Think about it like this…you're launching a new venture that could go one of two ways: it could flop or it could be one of the most profitable ventures of your entrepreneurial career. This website you're about to create could be the project of a lifetime, yes, but what determines the success of one website and downright failure of another comes down to organization, solid working links and content.
And guess what? The success of organization, solid working links and top quality content comes down to a great plan and you need a sitemap generator to do it. 
Do I need a visual sitemap in order to have a successful website?
If you're willing to work day in and day out, not taking time to come up for air...no, you don't need to have visual sitemaps to have a successful website. Because having a successful business is difficult in and of itself when you first start out. However, you'll have a better chance of reaching the success you desire much faster if you build a sitemap before you design your website. It's like Rain-X, keeping things clear along the way, throughout the website building process. Visual sitemaps can be an effective planning tool for designers and non-designers alike, organizing and clarifying the content that needs to be included on your website as well as help you eliminate unnecessary pages.
Every website should have a goal and a purpose. If they don't, they will appear unfocused, hard to navigate and present poor user experience, which will reflect poorly on your website visitors as well as the search engines. There should never be a time when your visitor is confused when navigating your site or interacting with its content. In the same breath, search engines need to be able to crawl and index your website without any issues.
While it might be possible for search engines to crawl and index your website without the help of a sitemap, it is also possible that your site will not be indexed correctly. As a human it is nearly impossible to find miniscule errors and issues with your website, but if you were to utilize a sitemap generator for the creation of your sitemaps, you will find any errors before your site is crawled and indexed, allowing you to tweak your website to excellence.
What type of sitemaps are important for a website?
Visual sitemaps like the ones listed below are important for you to create before you design your website. These types of sitemaps will help you streamline your conversion funnel, avoid duplicate content, clarify your website's purpose and goal, and keep everyone on the same page—meaning your designers, project managers, developers and so on. Visual sitemaps are more about being a central clearing house for tracking progress, what's being completed, what is finished and what progress is being made.
In addition to visual sitemaps, once your website is up and running you will also want to use a visual sitemap generator to create both xml and html sitemaps for your website. That said, having a visual sitemap, xml and html sitemap is imperative when it comes to the success of your website project. Think about it like this, all three are there to keep your site organized and at its best performance level. Without a sitemap it's more than likely that you will spend a lot of time creating unnecessary pages, or designing sites that are more complicated than they need to be. It's much less expensive to add or eliminate an issue in the beginning stages of your project than to have an issue once your site is complete, or even months down the road.
If you decide to move forward with creating sitemaps for your website it's highly recommended that you use a sitemap generator because they can perform the task with ease, even creating multiple sitemaps up to 50,000 pages each, within minutes. During the sitemap creation process it will also catch any pages you might have forgotten about, ensuring that your website is easily navigated and that it doesn't contain any broken links, making the process of sitemap generator a win-win situation. After you've created your sitemaps using a visual sitemap generator like DYNO Mapper you can take advantage of the software's other features including its content inventory and auditing tools, keyword tracking, collaboration and team features, Google Analytics integration and more.
While all of these features are equally important, it's recommended that you perform a content inventory and audit of your website quite regularly—every month, if possible. A content inventory is essentially a quantitative analysis of your website content that will promote a higher understanding of your web property, digging deeper than ever before, analyzing your site page by page, showing how it is structured and maintained. After your initial site evaluation you will have a better idea of how you can add more to your site to make it stronger, what's working and what's not. It's a tool that fosters and promotes growth. 
TOP 50 SITEMAP GENERATOR LIST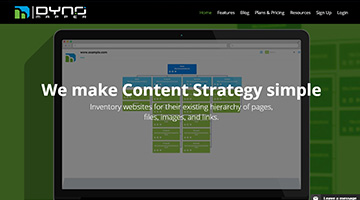 DYNO Mapper is a visual sitemap generator that makes planning your website's information architecture easy. Sort pages visually using Google Analytics metrics for discovery. Our premium features include Content Audit, Content Inventory, Keyword Tracking, and Website Accessibility testing. DYNO Mapper will export sitemaps in PDF. Using a visual sitemap generator will help you and your team keep on track, allowing you to create, edit, customize and share interactive visual sitemaps from scratch. If you'd like to try out a sitemap generator for your next project, check out DYNO Mapper's fully-functional free trial.
Back