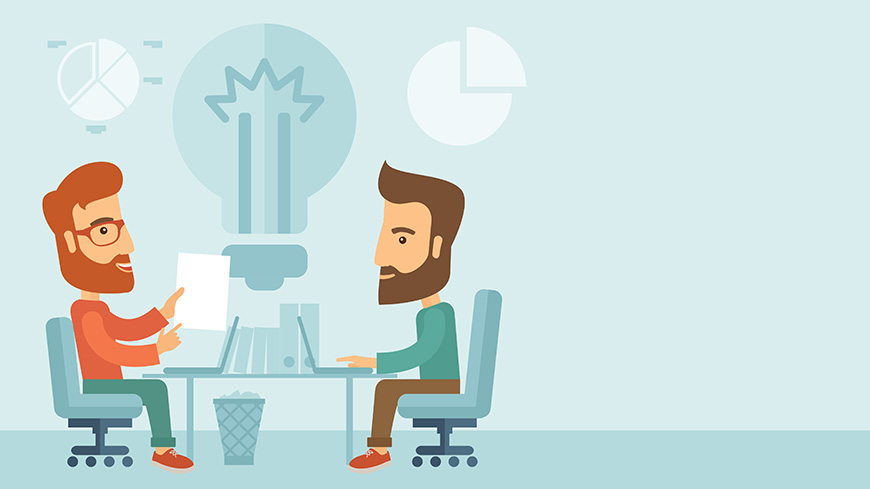 Website surfers are impatient. You cannot blame them because there are far too many websites to choose from the over a billion sites offering almost anything under the sun. This means that behind flashy website designs, you must not forget for a second to think about the user, who is actually the main reason you have the site in the first place. To help you deliver the best user experience, you should create a sitemap, among other factors. Of course you have to design a perfect user interface, ensuring that everything is placed at their rightful place and can be spotted pretty fast by users. In this regard, you can count on sitemaps to boost the user experience in a number of ways.
HTML Sitemaps Placed on the Homepage
After you have created a sitemap, you must be careful where you place it on the website. Typically, HTML sitemaps should be placed on the site's homepage while the XML sitemaps belong to the site's root directory. Finding information on large complex websites is not easy since one has to wade through hundreds, if not thousands of pages. This is time consuming, and as earlier mentioned, website users don't have the patience to spare. In this regard, place the HTML sitemap on the site's homepage as one of the main pages for easy access by the users. This way, users will easily find the sitemap page, go through the links and their descriptions and be directed to areas where they can find the information they are searching for.
URL Description
A simple Google search will bring forth millions of links. How do you then decide which one is best for you? Some people need the right information fast, and therefore have no time to tryout a number of links and compare their content. As you create a sitemap, don't forget to include a brief, keyword-rich description that can be used by users to decide whether the information contained therein is useful or have them move to the next available link. As you include descriptions, it is also important to understand that it has to be as brief as possible. Desist from the temptation to include misleading information because you can lose traffic fast if users click links expecting certain information that turns out to be elusive.
Sitemaps Are Supported By Most Browsers
Just like typical web pages, sitemaps are compatible with all known browsers. As such, when you have a sitemap in your website, you can be assured that users will access the site and sitemap on any browser. This multi-support capability makes it possible for you to achieve great browser compatibility, making it easy to optimize the site for better online visibility. Additionally, you can then ensure that the sitemap and content in your website is accessible to all users and search engines irrespective of the search engine they use.
Sitemaps and SEO
You definitely want to rank higher in SERPs. There are so many search engines optimization techniques you can adopt, but what matters is that you get the best value for your money. Since sitemaps contain keyword-rich descriptions of the links, they have immense influence on the site's SEO that you can tap on for better ranking in SERPs. If you truly have high quality content, then it means that users will easily find your site and have access to the site's content, which will mostly be relevant to their needs. SEO is very important and companies are immensely investing to attain the highest possible ranking, you can achieve that by creating sitemaps right.
Timely Content Crawling and Indexing
Web surfers want the right information at the right time, without any delays. It is therefore imperative that you ensure that the content on the site is properly crawled and indexed right in time. If you have a blog or a news-related page, then users are assured of the latest information at a click of a button. You can use a sitemap generator with the capability to automatically update the sitemap whenever new content is published. As a result, users don't have to find outdated information on the site when they were expecting the most recent items on the site.
Sitemaps Ease The Management Of Large And Complex Sites
Maintaining and managing large and complex websites is very demanding. However, with a sitemap, you get to understand your site better and improve on the site's functionality. Understand which pages have the highest number of visitors and learn how to improve the others. If you have a large site, you definitely still want users to access all the pages fast because all the content is important and came at a cost. Create a site and simplify their search for this information because all they will need is to understand the kind of information they are interested in to finding from the sitemap.
Categorization Of Content
Sitemaps enable you to place your website's content in categories. If you have many web pages, you can create multiple sitemaps, with each dedicated to specific category of content. Doing this alone will tremendously boost the user experience because your visitors will go direct to specific categories instead of having them move from one category to another or an ocean of content pages. Note that sitemaps also enable you to serve multilingual users.
The backbone of any website design is to ensure that users enjoy a memorable experience on the site. Other than the site's design, you can achieve this crucial objective when you create a sitemap right, which can easily be done with the aid of a sitemap generator like DYNO Mapper.