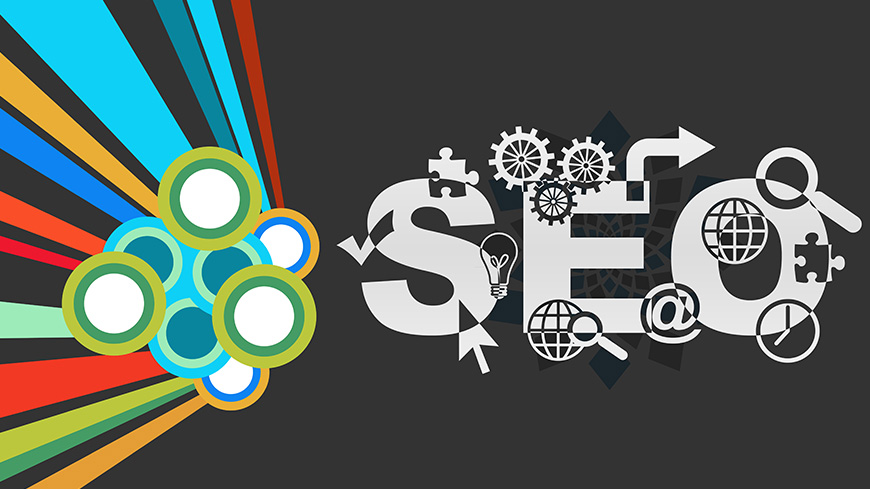 So, what is search engine optimization all about?
If you own and operate a website it's more than likely that you have some knowledge surrounding SEO and what it means to optimize your website for search engines. In today's world, SEO is a crucial part of any marketing campaign, trumping other marketing strategies when it comes to pulling in prospects and boosting profits.  This is why keeping your website optimized and Google happy is one of the most important keys to success. After all, if your website isn't optimized, it won't rank in search results—or at least it won't rank well.
Most website owners who have utilized search engine optimization know that a solid SEO campaign can benefit their business, but believe it or not, there are some people out there who think that search engine optimization is dead.  However, the 1.2 trillion searches per year and approximately 40,000 searches a second, prove that SEO is far from being a dying breed.
And even more importantly, those 1.2 trillion searches per year and 40,000 searches a second mean that your website needs to be easy for both users and search engine robots to understand. While it's true that search engines like Google have become very sophisticated, they aren't human (and never will be) so it's impossible for them to view a website like we do.
Regardless of what search engine is your favorite, they all operate on the same principles. We all know that Google is the big guy on campus because it's the default home page and first port of call for accessing any website, but all search engines pass through three stages during search including:
Crawling is the stage when content is discovered. During the crawling stage search engines will read through the site's pages and other information in order to create entries for a search engine index.
Indexing revolves around a search engine index (which is essentially a database that correlates keywords and websites) so that search engines can display websites that match a user's search query.
A search engine is an information retrieval system that is designed to help find information that is stored on a computer system. The search results are usually presented in list form and are commonly referred to as hits.
No matter how large or small a website is, automated search bots will crawl the web, follow links and index content in massive databases with ease, thanks to their astounding artificial intelligence.
Importance of Search Marketing
Search marketing has been around since the mid-90's and even back then it was essential for website success. But back in the 90's, search marketing consisted of manual submission, meta keyword tags and keyword stuffing content like crazy to ensure that a website ranked well. If we were to use those same SEO tactics today, our site ranking would tank instead of rank. Around 2004 the standard practice of search marketing or SEO started to change for the better. SEO professionals started to do link bombing with anchor text, buying hordes of hordes of links from automated blog comment spam injectors, and the construction of inter-linking farms of websites could all be leveraged for traffic.
While all of these tactics had proved to be successful, the rise of social media marketing and vertical search inclusions really amped up search marketing and SEO tactics are only getting stronger. That said, search engines have refined their algorithms along with this evolution, so many of the tactics that worked back in 2004 can hurt a website's SEO in 2015.
With technology and the internet constantly changing, the future is uncertain. But this is not the case with SEO. When it comes to search marketing change is always constant and expected, and it will continue to be. So while some people have claimed that SEO is dead or that it's something that amounts to spam, the truth is that search engine optimization will continue to be a priority for those who wish to remain competitive on the web.
Websites compete for attention and placement in search engines, so when a website owner has the knowledge and experience to improve their website's rankings, they will receive the benefits of increased traffic and visibility. A top notch SEO campaign will ensure that your website performs at its best, providing astronomical effects.
So what about all those people who are claiming that SEO is dead?
If someone is preaching about SEO being dead, it's more than likely that they are involved in Black Hat SEO, which is essentially the phantom black cat of search engine optimization.
As mentioned throughout this article, five-star SEO tactics will never die. Never. It's the Black Hat SEO tactics that have died over and over again, and it's also tactics like these that will spam your content with keywords in order to rank high in the search engines. But guess what? Search engines despise spam and when Google learns about what you're doing, your website will begin to tank instead of rank. And when we use the word tank, we mean that your website will be ranked even further down that you were before.
Furthermore, many people who go on and on about SEO being dead are people who also claim that online ads will soon dominate the search engine optimization arena. But the truth is, SEO and advertisements go hand in hand when it comes to promoting better website traffic and conversion rates. Website owners often use advertisements to drive traffic to their website and if that online ad is positioned in the right spot and utilizes optimized content, don't be surprised if you have people flocking to your website. In the same respect, though, you'll want to make sure that your website is user-friendly and engaging, has high quality content, and is accessible or those people who just flocked to your site will leave, never to return.
The Need for Search Engine Optimization is Everlasting
As long as search engines exist, SEO will flourish. And with humanity's tendency to innovate there will only be compound improvements when it comes to search engine optimization. We are dependent on the internet and will likely be until the end of our lifetime.
Based on the way search engines appear to be developing, it is not likely that SEO will cease to be effective any time in the foreseeable future. On some level, even audio and video searches ultimately depend on keywords the same as traditional text-based content; this link ensures the continued success of SEO techniques as long as it exists.
Now that we have talked about SEO, its importance and how there's no way SEO is going to die, I want to take a moment to talk about HTML and XML sitemaps—two necessities when it comes to a rock solid search engine optimization campaign.
The websites of today need both an HTML and XML sitemap in order to clarify the website's purpose and goal, avoid duplicated data and to minimize the number of steps it takes to travel from one page to another. Additionally, a sitemap will communicate the website's architecture and hierarchy.
HTML sitemaps are created and available for viewing by website visitors to help them navigate through a website. Usually, they are setup with a linear structure showing the hierarchy of the site from top level pages to lower level ones. They provide the user with a very easy to read outline of content, making their navigation to their desired content easier.
XML sitemaps are a little different from HTML sitemaps, because they are intended for search engines and spiders not website visitors. XML sitemaps can be visible with any web browser, but their main function is to provide the URLs of a website to search engines. They even show data on how often a page has been changed compared to other URLs on the same site. This information is very important for search engines because the more links they are provided with, the more a website will appear in search engine results.
There's no way around it, without a proper sitemap, some of your priority pages could be missed by search engines. Fundamentally this means that search engines will not be able to find your content, thus making it difficult for your website to be ranked in search engine results. As a website or business, this is the last thing you want to happen as you will not be able to rank higher than your competitors in the search engines. If you want to compete with your competitors in Google, Bing and Yahoo! submit your sitemap—this alone will make a world of difference when it comes to project management and auditing your website.
A sitemap generator tool is something that makes creating a sitemap and keeping up with your SEO strategy easy. Sure, if you're familiar with XML it is possible to create a sitemap manually, but utilizing a sitemap generator like DYNO Mapper will make it possible for you to edit your sitemap with just a few clicks of a mouse so that you can focus on what matters most—keeping up with your website, it's optimization and content.
Not having a healthy content profile is damaging to your website because with every update to its search algorithm, Google and other search engines change the way they look at websites. For instance, something that didn't exist a few years ago, such as social media indicators, as now given high importance when it comes to their impact on your rankings.
All in all, a solid SEO campaign can be very beneficial to your website. Remember that search engine optimization is a never ending process and it's something that even your slightest competitor is working on—so if you don't keep up, you'll simply fall behind. The last thing you want is for your competitors to out maneuver you by ignoring this valuable tool for business success.
To learn more about DYNO Mapper and what it can do for your SEO campaign, visit www.dynomapper.com. This sitemap generator tool offers a wide variety of other features as well as a fully-functional 14 day free trial.
Back