Do you have a new business and are not sure about how to begin promoting it? Are you thinking about expanding the company's current marketing efforts to digital? If the answer to these questions is yes, you probably find yourself in the frustrating situation of questions leading to more questions, with the original questions still needing answers. What are SEO and PPC? Which one should I use? What should I expect? Are they the same thing?
Before considering the specifics of SEO versus PPC, performance tracking needs to be enabled. It is vital to set up tracking prior to starting the SEO or PPC efforts, so that you can assess the resulting performance changes accurately. One of the greatest things about digital marketing is that there is no need to ever guess how much revenue was generated, like what is needed when advertising is done through a TV commercial or ad printed in the newspaper. All of the data regarding the performance of the ad is available to you in just a few clicks.


Getting Started with Analytics
If you are not yet tracking your web performance, you will need to select a web analytics provider, acquire the appropriate tracking code to implement on the website, set up the goals for conversion actions that you will track, and then if applicable setup the eCommerce tracking. It is widely recommended to use Google Analytics—it is a free, comprehensive, and popular service used widely by thousands of professionals.

Auditing Analytics
Once Google analytics has been set up, it is recommended to perform an audit of the account to make sure that everything is not only being tracked, but tracked correctly. It also gives users the opportunity to measure their website for other conversion actions that are to be tracked but are often overlooked, like micro-conversions like video views or newsletter signups.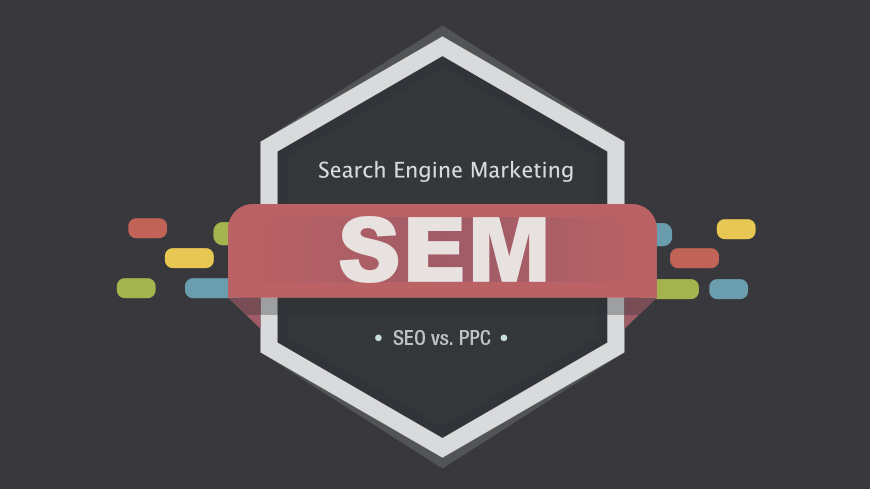 The Difference Between SEO and PPC
Search engine optimization (also shortened to SEO) happens when a website is optimized so that it can achieve higher rankings within organic search results. The most used search engine, Google, boasts more than 200 factors in their algorithm that determine where a website will be ranked within the search results. Because it allows you to show up in organic search results, it is free. One the website has earned a high ranking in the search engine results page (SERP), the results will live there for a while and you will see sustained traffic from this. Also, organic results generally have a higher click-through rate than that of a paid ad. On the other hand, SEO is a long term project that takes time to build authority and subsequently be indexed for search terms. While technically it is free, to fully optimize a website is a huge investment of not only time, but resources as well.

SEO is more than just optimizing a website and its content to rank higher in organic search results via targeted keywords on the most popular search engines. It is also about being regarded as the authority on a given topic, providing a solution that is being sought. The top search engines like Yahoo, Google, and Bing will look at how individuals interact with a website, and if the visitors come back, and if other websites are linking about to your website, this makes it appear that you are the leading authority.

Pay-per-click (shortened to PPC) is a model for advertising in which you will pay for each click that your ad gets. Advertising through search engines is the most common version of pay-per-click. It happens when you bid for your ad to show when an individual searches a keyword that is relevant to the business that you are offering. This kind of advertising can also be used on social media platforms like Facebook, where the ads are served to an individual based on their demographic, interests, or other specifications that the brand has chosen. The great thing about PPC campaigns is that once it has been launched, the boost in traffic is usually immediate.

There are many advertising platforms available for PPC, and you are able to choose an offering that targets the options that will aid you in reaching your target audience. PPC traffic generally has a higher conversion rate than that of organic traffic. One of the downfalls of PPC campaigns is that you have to pay for your advertisements to appear. Also, the boost may be immediate but it is vital that time is invested in order to learn how to develop and optimize campaign ads. This is vital in getting the most out of a PPC campaign. Lastly, while good results for a short campaign are achievable, you should know that when you turn the campaign off the traffic associated with it will also go away.

Essentially PPC is paying for space used for advertising using targeted keywords on a search results page. Do not think that this is a "set it and forget it" type of situation—there is still search engine optimization that is done when creating a PPC advertising campaign.

Are Organic Search Results Better than PPC?
As stated before, it all depends. For the long term, your web marketing strategy needs to include search engine optimization. The largest advantage of SEO is that it will bring in better quality leads, statistically. And in fact, many users on the internet have become accustomed to ignoring the "paid results" portion of a page when looking through the web or searching Google. There is a lot of data that suggests organic search results visitors are more likely to trust you and the business or products. When you rank highly in Google's search results pages through a keyword or phrase is a great sign that you are seen as a credible source and one of the important contributors in your industry. Considering this, do not trick yourself into thinking that SEO is really free. No matter how it is sliced, SEO will cost you something. It could cost you your own time or the time of someone else.

Which One Should You Choose?
Answering this questions is a bit complicated, but really it just depends. There are a handful of factors that go into deciding whether SEO or PPC is right for you. Best case scenario is that your long-term web strategy will include SEO, even if you chose to begin with PPC. For instance, some SEO efforts like improving page speed and page content will also give a better user experience for those visiting the site via PPC. These things will keep them engaged, making it less likely that they will abandon the website shortly after arriving at it. For many companies, using both SEO and PPC just are not an option when starting off, so there are some things to consider before getting started with one or the other.

In short, consider the goals of the company. Is there a lot of education involved in purchasing the product or service? Is the product or service brand new? Are you already well-known in your industry? There are just a small handful of questions that will need to be answered when considering SEO or PPC.

But Don't Disregard PPC Just Yet
There are a number of advantages to PPC over SEO organic searches. For instance, if your PPC campaign is setup correctly, you will see a significant return on your investment. This goes beyond who is paying the most to show up in the top ad spot—know that the top priority of a search engine is to give the best results for the user that is doing the searching—not the company that is paying for the advertisements. Another advantage of PPC is the power to advertise on other websites that have a large amount of traffic that fir your target user. If a user sees the advertisement but does nothing, and then later in the day sees the ad again on a different web page, there is a good chance that they will take a second look at the ad and consider the product.

Budget
In black and white, SEO is free while PPC is not, though both do require a huge time commitment to get started. If there is just no room in the budget required by a PPC campaign, starting with simple SEO may be the best way for you to proceed. If you can do SEO on your own, all that it will cost is your time. But if you need to hire an SEO professional, that of course will cost you some money. PPC, is exactly that—pay per click so you will be paying for each click that the advertisement gets.

Timeline
If the campaign being promoted is time-sensitive, like and offer for an even or a sale, the results from SEO will simply take too long for it to pay off. PPC campaigns will see increased traffic immediately and may be turned off or deleted as soon as the deadline for the promotion is over. It is vital to begin real SEO from the inception of a website to make sure that you are not going back through old posts and pages to bring them up to par. This practice will require less time altogether in the long run.

Goals
If the goal is to put together a permanent informational website, SEO is the best choice. The crowning objective is for search engines to see the website as an authority. This can be achieved with high quality content, links leading in from reputable websites, and also consistent traffic. If the goal is to promote and sell a niche product, PPC will be your best choice. Many PPC platforms can aid in reaching the specified target audience intended.

The Bottom Line
When choosing between SEO and PPC, what will work best for you really just depends on so many things. PPC is a super way to give an initial jolt to your brand's digital marketing efforts with an immediate spike in traffic. To make the most of a PPC campaign, it is important to take your time to get the correct training and certifications. Google actually offers this training in their process for certification for Google Analytics and Google Adwords—both of which are free for all businesses. If you do not have the time or resources to dedicate to this, it is vital that you hire someone that has experience and is trained in PPC, still understanding that when the PPC campaign is turned off, the traffic will halt as well.

Search Engine Optimization is very important and does take a bit of time to build page authority so that the pages will be indexed for the correct search terms. In addition to this, you should not be surprised by numerous changes in your rankings—especially if the market that you are in is highly competitive. It will be anyone's guess when any number of competitors is going to put their game in high gear to become the authority in the industry. Do not feel forlorn, as a long term SEO strategy will bring in the most qualified leads. In addition to this, your SEO efforts will directly help any PPC results. These are things like improving page titles, content, meta descriptions, backlinking, and more.

When done the right way, both SEO and PPC will work hard to get you on the front page of a search engine's results for your targeted terms. Knowing that each strategy has its own set of costs and benefits, it is hard to give a black and white answer of which is best, because it all depends on one's own brand. Take the time to think about where you are in the life cycle of your brand (still quite new or very well established), what you are considering for your budget, and how much work you are willing to put in to make your brand successful on the internet.
Back