Last Edited August 19, 2021 by Garenne Bigby in Sitemap Generator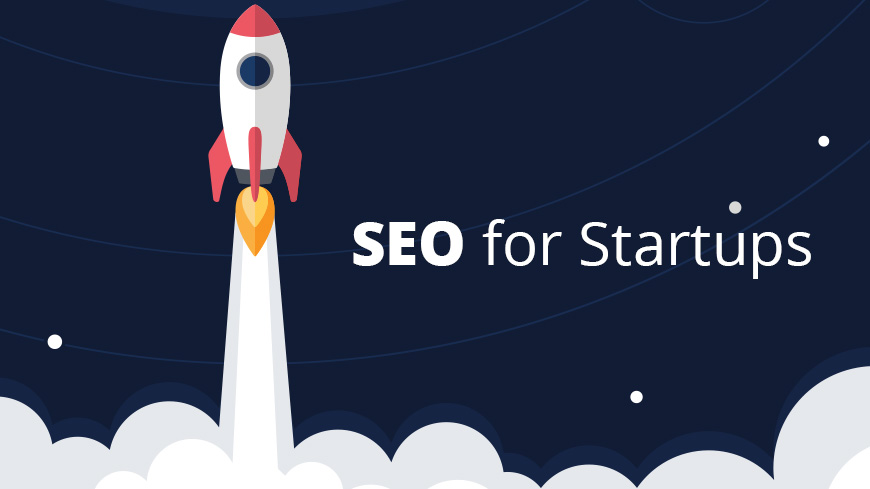 Startup companies have so much on their plates from design to development, testing to financing, staffing to outreach—and this is all just a portion of their issues. No matter when industry they are in, being a startup is not an easy thing as the few people running them are bound to do all of the work very early on in the business's life cycle. When an entrepreneur is an expert in their field and know a lot about how to conduct a business in their area, they are probably not worried about perfecting their SEO. Even so, it is not mandatory to dedicate a team of people to optimize or market a website. When you are keen to put in good SEO practices in early on in a website's creation, it will pay off over time as the business gets larger.
Newer businesses and websites can benefit from SEO because it will ensure that the individuals searching for the business are able to find the website. Further on down the line, good SEO practices will help users search for a product or service and then point them to your website rather than a competitor's. The largest impact of SEO takes months of practice to achieve the best results, and starting as soon as you can is what comes recommended, even if it is just a bare minimum.
Below you will find a checklist of the most essential SEO tips for any type of new startup companies. Some of these things will take only a few minutes, while some others do require a bit more work and maybe assistance—but all of them do benefit your website.

Where to Begin
Signup for Google Analytics
After signing up for Google analytics, you will need to set up the tracking. 
Sign in to the Analytics account, and click on the Admin tab. Select the account from the account column, and a property from the Property column. Under Property, click on Tracking info, and then Tracking code. 
There will be several ways to collect the data, and you will need to choose the best method for installation depending on what you are tracking. 
Set up your "Desinational Goal" within Google Analytics. This is for any "thank you" pages on the website that would follow the use of a purchase or filling out a contact form. 
These goals can be created from a template or completely from scratch. 
You can have a destination goal, duration goal, event goal, or a page or screen per session goal. 
A Goal Value will assign a monetary value to a goal and will provide a way to compare conversions and then measure changes or improvements to the website or application. All types of goals except smart goals will allow you to assign a value to them when setting them up. 
You can test your goal setup by Verifying the goal. This works to formulate a conversion rate for the particular goal that is based on data from the website given in the last 7 days. 
You will be able to revise or edit any goals. 
 Your important goals will be able to be shared. After the goal has been created and saved, you will be able to share it with others using Analytics, and your data will stay private. 
Get set up with Google's Webmaster Tools.
This is where you can receive support for your website.
Link your Google Analytics with Google Webmaster Tools in order to gain more knowledge of how users are organically finding your website. 
Create a robots.txt file and then upload it to the root directory of your website. 
This file enables a user to give instructions about their website to web robots.
A robot can choose to ignore the robots.txt file.
The robots.txt file is completely public and anyone that comes across it can see what you don't want the robots to use. 
Because of this robots.txt should not be used to hide information. 
Create a sitemap file and upload it to the root directory of the website. Then, submit the sitemap to Google Webmaster Tools so that it can be indexed. 
It is possible to put together a sitemap totally from scratch, but for those who are less experienced, there are many resources that will generate a sitemap for you. Either option is good, it just depends on the experience level of the individual.

Researching Keywords
You should make a list of all of the products and services that you offer. You need to think about how you and your potential customers would refer to them, and make an exhaustive list of phrases.
You can get an indication for additional keywords by implementing the Google Keyword Planner in order to search for keywords and ad group ideas. 
Google's Keyword Planner allows you to see how a list of keywords may perform, search for keywords, and create new lists of keywords. It is a free tool that comes with AdWords that helps brands to stay on budget with their ad campaigns. The Keyword Planner is great for those who are new to advertising and those who are seasoned experts. 
Once you have put together a nice sized list, put all of the keywords into the Keyword Planner Tool, so that you can see how well they would perform. 
You should then look at the target phrases that have a lot of people looking for them but also a low cost per click. This will help you narrow the list down, and indicate which keywords are the ones that you should be utilizing. 
You will break these keywords up into smaller groups of similar phrases, and then assign each group to a page that they can be applied to on the website. If you have a group of keywords that don't really fit in with a specific page, plan to use them for a future blog post.

On-page Optimization
You should be using a unique title tag on each page, while incorporating one or more of the target keywords that have been assigned to that page. This should also include the name of the business, but stay at or under 60 characters.
Use a unique meta data description for each page while incorporating one or more of the target keywords that have been assigned to the page. This meta description should be kept under 155 characters.
Each page's URL should include one of the target keywords. 
You should check to ensure that each of the pages has only one h1 tag, and this should also include a target keyword. The additional headers, if any, should appear in numerical order lower on the page. 
When you are linking to a specific web page from somewhere else on the website, you should be using a target keyword that is associated with the page that you are linking to as part of the anchor text. 
The anchor text is the clickable text that will take you to another website or URL; a hyperlink. When used with images, the anchor text is known as the AltText for the link. Search engines will use this text to help in determining what the subject matter of the information being linked to is. 
If the website contains a lot of images, you should add ALT tags to the images so that the search engines will be able to relay that the images are. 
ALT tags are useful in a scenario when there is a slow internet connection, if there is an error in the src attribute, and when the user uses a screen reader for accessibility reasons.

Building Links
Take a look at your top competition, and use a program like Moz's Open Site Explorer. Look at the Inbound Links from the Only External area to see where they have been mentioned on the internet. You will be able to find authoritative citations in their list, and use those sources to your advantage. Reach out and pitch to these brands about your amazing products or services.
Take your PR efforts to the next level and make sure that all press mentions will include a link back to your website. The anchor text in the link should be branded. 
Look for the industry leaders or those with a sizable influence that have a large following already on their social media profiles and blogs. Follow their posts closely and when an opportunity to reach out presents itself, do it and present your content to them. 
Build your links with ease when you utilize community boards, industry associations, and affiliations.

Content
Put together a blog on your domain, and work to publish content on it as often as you can—which may be every other week to start. Put together articles that you find interesting and would feel good about reading.
Make sure that each page of your site contains at least 300 words that make up unique content that will not be able to be found anywhere else on your site, or the internet as a whole. 
Think beyond text. Incorporate exclusive illustrations, graphics, videos, podcasts, PDFs, and webinars for your audience. 
Target a few main audiences for your services or products, and work to create unique content that will be useful to them. What are the most prominent features that can help the needs of these individuals. 
Don't aim for the overused hard product pitch, aim to address other related topics that are of interest to the audience. This will keep them coming back to your website and in turn will increase the chance that they will convert in the future.

More Tips
Install a tracker on your homepage that evaluates the clicks. After a certain amount of clicks, the tracker will evaluate how users are interacting with your content. 
Google Analytics Experiments will aid in A/B testing alternative imagery, messaging, or the structure of a page on a high traffic page on your site. 
For this, you will need a Google Analytics account. After this, you will add the analytics tracking code to your web pages. 
Correct 404 errors with 301 redirects using Google's Webmaster Tools. 
404 errors indicate that the source that has been requested was not able to be found but it is possible that it will be available in the future. These future requests by the client are allowable. 
Google's Page Speed Tools will let you check your website's speed performance. You may also use a program like Yslow andGT Metrix. This will give you the chance to make your website work faster. 
The Page Speed Tool is a great way to optimize and analyze a website to implement the best web practices. 
You will be able to pinpoint how to make your website faster and more efficient. 
Google's Mobile Meter will be able to show you how your website will appear to mobile users. If your website happens to not be mobile-user friendly or is not loading quickly for mobile users, you could be losing customers.

All of these tips have been developed to help your startup company to generate organic leads. The best advice is to start with what you can and work your way into more intense SEO projects. If you are not sure about implementing any SEO for your future website or blog, do be aware that it is much harder to go back through existing content to optimize it, while implementing it from the start is quite simple and takes very little extra time. It does not take an experienced expert to be able to take action using these tips and tricks, so there is very little reason to not utilize them to the best of your ability.
Back