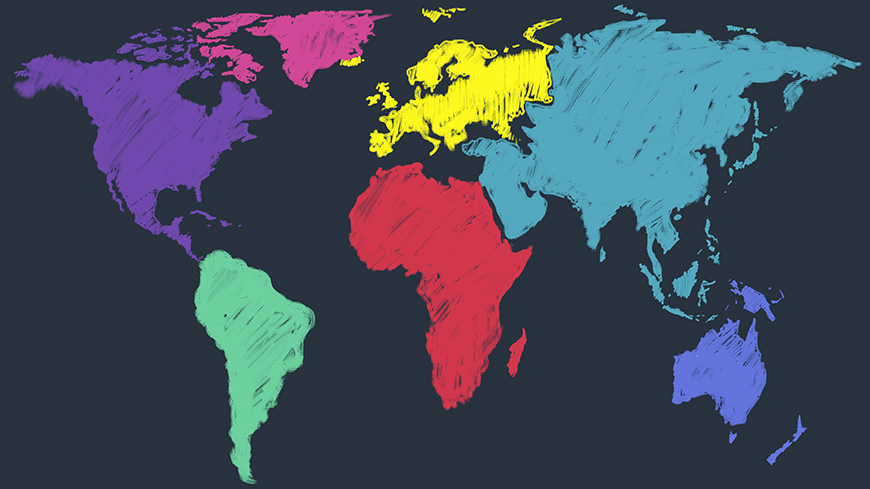 Each country across the world has a set of standards and regulations regarding fair technology use within their country. As technology begins to integrate itself more and more into our daily lives, it's reasonable to expect accommodations to me made for those with disabilities. Giving all members of society equal access affords everyone a higher quality of life. The United States uses a set of guidelines known as Section 508, which incorporates many elements of WCAG 1.0. The international standard for technology disability compatibility is WCAG 2.0. Read on below to learn more about what WCAG 2.0 and Section 508 incorporate and see what countries are leading the way with progress.
International Leaders
The majority of countries throughout the world only require government agencies and related organizations to adhere to compliance measures. The United States, Canada, European Union and India are some of the flagship nations to note that follow this policy. It's important to note that many private sector companies and charities pursue their own measures to make their sites compatible for all. There are immense benefits to doing so, and a company that takes proactive steps to reach all citizens is sure to be favored over a competitor. Section 508, WCAG 1.0, and WCAG 2.0 address compatibility from numerous directions. Every inch of a site is considered, including the graphics, documents, forms and HTML coding. Accommodations vary based off of the website itself, but typically offer different visual viewing options or text to speech features. Currently, Norway and Australia are the only two countries that require all commercial websites to be within the set guidelines.
America's Impending Refresh
Those who follow Section 508 and track updates from the US Access Board are aware of the problems with the current system. Section 508 has not received a formal update in almost ten years, and the lack of updates have left many with disabilities at a disadvantage. Disability advocates and industry tech leaders have spoken out in regards to the embarrassing situation and updates are expected to be released in 2016. While any predictions made now on as to what the refresh will include are pure speculation, it's expected to incorporate WCAG 2.0 standards.
Dyno Mapper for US Compatibility Checking
Agencies and organizations within the US have a legal obligation to comply with the set Section 508 guidelines. Section 508 compliance guidelines are simple in nature, but it's in a company's best interest to also incorporate the highly regarded WCAG 2.0 standards. Trying to cross-check your site manually to the standards and make changes can be a time-consuming process. Take advantage of our compatibility check software can do for your website. Within moments, your site will be checked, and your webmasters will be presented with concrete changes to make for improving compatibility. Customer service is at the heart of our company, and we encourage you to reach out with any questions you have.