There are many laws that have been written to protect the rights of America's people. There are rulings that protect children, the elderly, and everyone in between. Some laws protect people from being discriminated against when it comes to race, sexual orientation, or religious views. Other laws might protect people of certain ages, and genders. There are laws that require both male and females to be paid based on skill and experience, and not just on gender. There are even laws that protect voters and women who are pregnant. The Americans with Disabilities Act (ADA) came into effect in 1990 and protects people with disabilities in America. It is considered a civil rights law that ensures individuals with disabilities will not be discriminated against in jobs, schools, and communities all over the country.

Why is the Americans with Disabilities Act important?
All laws that protect U.S. citizens are important to ensuring everyone is treated fairly. The laws protect everyone's general safety and hold others accountable for following them. When they are not followed, citizens have the right to sue others and have their case heard in a court. Laws also ensure that U.S. citizens are able to exercise the rights that we were born into, no matter where we came from, or what our situation is. The Americans with Disabilities Act, also known as ADA, is a law that protects people with disabilities from being discriminated against when it comes to employment, public transportation, education, and other community services. It ensures that those with disabilities have access to the same opportunities as people without disabilities, so that they, too, can have a good quality of life.

Who Does the Americans with Disabilities Act Apply to?
There are many different disabilities and conditions that people may suffer from, so it is important to know and understand what types of disabilities are covered under this act. While the Americans with Disabilities Act does not list every disability that is covered under the act, it is defined on the Civil Rights Division of the U.S. Department of Justice's The United States Justice Department as, "a person who has a physical or mental impairment that substantially limits one or more major life activities, a person who has a history or record of such an impairment, or a person who is perceived by others as having such an impairment". A person who is unable to drive because of a disability would be covered under this act because their driving would be considered a major life activity. Since their life is impacted, they would be covered under the ADA. This person would be able to have access to appropriate public transportation, handicap parking spots, and community organizations must make a good faith effort to make public transportation physically accessible to those that cannot drive themselves. This individual would also be covered under other aspects of the Americans with Disabilities Act.
In addition, the Americans with Disabilities Act also applies to anyone who is considered disabled because of a mental impairment. A mental impairment might be a psychiatric disability that impacts one or more major life activities. For example, disabled veterans or those who suffer from Post-Traumatic Stress Disorder (PTSD) would be covered under this law. Psychiatric disabilities may be determined by using the DSM-IV (Diagnostic and Statistical Manual of Mental Disorders, 4th. Edition), and people would be diagnosed by a qualified psychiatrist.
While this resource defines many disabilities and conditions and may be used to identify and diagnose those with a mental impairment, not all conditions listed in the DSM-IV are covered under the Americans with Disabilities Act. For example, drug abuse might be considered a mental impairment under the DSM-IV, but is not a diagnosis that is considered to be a disability according to the U.S. Equal Employment Opportunity Commission. In addition, while stress may be a contributing factor to some mental impairments, it is not in itself enough of a diagnosis to protect someone under the Americans with Disabilities Act. Those are just a few examples of some conditions that may not be considered a disability under this law.

Who Needs to Know about the Americans with Disabilities Act?
All public employers, restaurant and hotel owners, those that care for public buildings and transportation, and educators need to know about Americans with Disabilities Act. No matter what your job or profession is, you will likely come across many people with disabilities throughout your life. While treating everyone fairly is the right thing to do, unfortunately, it doesn't always happen. All people need rules, and some people even need rules to make sure they are treating others with respect. While this doesn't necessarily mean they will follow the laws, it can assist those who are not being treated fairly if they needed to go to court and fight for their rights.
While some people have reason to understand the Americans with Disabilities Act more than others, everyone should at least be aware of the law. Knowing about the law can help you protect and understand the rights of those you love, whether they have a disability or not. If you or someone you love were to ever develop a disability later on in life, then you would know how to ensure they are being treated fairly according to the law.

What Are the Different Sections of the Americans with Disabilities Act?
There are different sections of the Americans with Disabilities Act that define different parts of the law. Five major titles are the basis for the act, and are listed below with the important points for each one.

Title I
The first title of the Americans with Disabilities Act covers employment for people with both mental and physical disabilities. It states that those with disabilities are entitled to the same procedures when it comes to applying for and being hired for a job. This means they need to have access to job applications, be considered for positions based on their qualifications, and to also be considered for promotions and raises as an employee. The term "covered entities" refers to employers that have 15 or more regular employees and also includes labor organizations and agencies for employment. This first title also protects employees and candidates for employment from being questioned about their disability, whether obvious or perceived, or forcing them to undergo a medical evaluation.
Any medical information that is obtained about employees must also be kept confidential. The types of discrimination that is barred under this law would include, but not be limited to denying employment or firing those that have either a defined or apparent disability. Businesses also need to make sure they are giving their employees with disabilities reasonable accommodations to help them do their job successfully. This accommodation might include helping them with assistive equipment, scheduling modifications, and communicating effectively about the job that needs to be completed. In contrast, a business does not have to offer these accommodations if it were to cause an undue hardship, which might be that it would cost too much or create some other kind of hinderance on the business.
Since part of the definition of a disability states, "a person who has a history or record of such an impairment," it is important to also note that if a person is no longer disabled, their current and future employers are still required to give them the proper accommodations they might need to complete the job.

Title II
This title deals with all public entities, including transportation, which is offered by a state, county, city, municipality, or school district. All of these localities must comply with the regulations stated by title II. People with disabilities legally have to have access to all programs offered by the aforementioned entities. That means that any program offered must not discriminate against those with disabilities. If there is a program offered, reasonable accommodations must be made for the person to be able to participate, regardless of their disability. This not only includes access to participate, but also means that they need to be able to have physical access as well. Title II states that there will need to be enough room and transportation accommodations made for those with disabilities to be a part of programs offered.
The other important part that is included in Title II is regarding public transportation. There are regulations, according to the Department of Transportation and includes the National Railroad Passenger Association, which you probably know as Amtrak. There are also other commuter rails that are included in this title, so they are not just limited to Amtrak, but any other rail system. These entities have to ensure that their facilities are handicap accessible, including that there is enough space when it comes to accommodating passengers in wheelchairs when entering or being on public transportation. This title would also support accommodating children with intellectual and physical disabilities with special transportation to and from school if they are unable to use transportation offered by the school districts because of their disabilities.
In addition, this title also means that housing offered by the state or local government, including housing assistance programs, needs to adhere to title II. These establishments must also follow regulations when it comes to the regulations mentioned in title II.  The group that works to enforce these provisions are met are the Office of Fair Housing and Equal Opportunity.

Title III
The third title involves fair access and enjoyment of any local services, goods, and facilities by someone who is running that business, regardless of whether they own, rent or lease the building that they work out of. This includes restaurants, stores, hotels, parks and recreation facilities, schools, and basically any public place. It also states that any new facilities being built after the effective date, which was in July 1992, must comply with the regulations. Any building that already exists has a duty to get rid of any barriers that would prevent persons with disabilities from enjoying their service, good or facility. Interestingly enough, private institutions, including clubs or religious organizations are not required to comply with title III. Historical establishments must also comply, unless the changes they need to make would destroy or alter the elements of the past. In 2010, a regulation was added by the Department of Justice in regard to swimming pools and spas. These public facilities much have handicap accessible entrances, among other regulations.
In addition, the third title also protects persons with disabilities when it comes to service animals. This part allows persons with disabilities to have access to their service animals regardless of where they are when out in public. According to the Americans with Disabilities Act, it also protects businesses and states that they need to be compensated if their business was damaged because they allowed a service animal into their establishment. While business owners can ask if an animal is a service animal, they cannot ask the person about their specific disability. The only way a person with a disability can be asked to leave an establishment is if their service animal is out of control and unable to be controlled by their owner, or if the service animal is a threat to the people in the business. Businesses are not required, under the law, to take care of service animals or give them a place to go to the bathroom. Those responsibilities are up to the owners.
Those that do bring their service dog to establishments cannot be charged a fee for the animal's entrance or be treated differently for having the animal with them. This means they cannot be asked to sit in the corner, away from others just because they have a service dog with them. Establishes reserve the right to ask for the owner to pay for damages incurred by the service animal.

Title IV
Title IV is an interesting one because it moved to amend the Communications Act of 1934. This act basically states that everyone needs to have access to communication. The amendment that was made with the Americans with Disabilities Act stated that telecommunications companies needed to make sure that what they offered was able to be accessed and used by persons with disabilities. This mostly applies to those who are deaf, hard of hearing, or have speech impairments. This part of the act made provisions that persons with disabilities needed to have access to public teletypewriter (TTY) machines and other TDD, telecommunications devices for the deaf.
Telecommunication Relay Services (TRS) were also made available all over the country after the Americans with Disabilities Act took place. These days, these calls are not made using the internet. Also, Video Relay Services (VRS) calls and text calls are also options for those with disabilities that impact their use of regular telephone and communication services. You may recall watching TV and having the option for closed caption. This is a service offered to the hearing impaired, so they can read what is being said on a TV program. As the internet became more widely used, changes needed to be made to this title.
As technology becomes more prominent in our lives, there will also need to be changes made to the way that technology is used by those with impairments and disabilities. The Federal Communications Commission is responsible for ensuring these accommodations are made for persons with disabilities under this act.

Title V
Title V deals with other miscellaneous regulations that are not mentioned in the four previous titles. These are the technical provisions that protect civil rights when it comes to the Americans with Disabilities Act. This last title states that the provisions in this act do not alter or trump anything in the Section 504 act. The Section 504 act, which is part of the Rehabilitation Act of 1973 ensures that people with disabilities are guaranteed certain rights. Title V implies that these laws will work together to support those with disabilities, but ADA will not change the laws that are already in place. This title also protects individuals with disabilities from coercion or retaliation for exercising their rights in accordance with the Americans with Disabilities Act.

Why was the ADA Written?
Here's a little history when it comes to the Americans with Disabilities Act. When the Rehabilitation Act of 1973 came into action, this was the first time that treating those with physical or mental disabilities was seen as discrimination. Prior to that, it was happening, but there was nothing in place that prevented anyone from doing it. The consequences these people suffered beforehand were just seen as a natural occurrence due to their impairments. The Section 504 Act, which was part of the Rehabilitation Act really made way for the Americans with Disabilities Act years before.  To get the Section 504 Act written and put into place, it took activists and sit-ins to finally get the job done.
There were many prominent leaders and persons with disabilities, who fought for the rights of our U.S. citizens. There was opposition from religious groups and businesses. There was a "Capital Crawl" before the act was passed that involved those with disabilities crawling up the stairs of the U.S. Capital to make a statement.  For over 20 years, many activists had lobbied for legislation when it came to protecting those with disabilities. Even though some laws had been passed with the Rehabilitation Act and Section 504, there was still so much more needed. President H.W. Bush signed the Americans with Disabilities Act in July of 1990, making the rest history.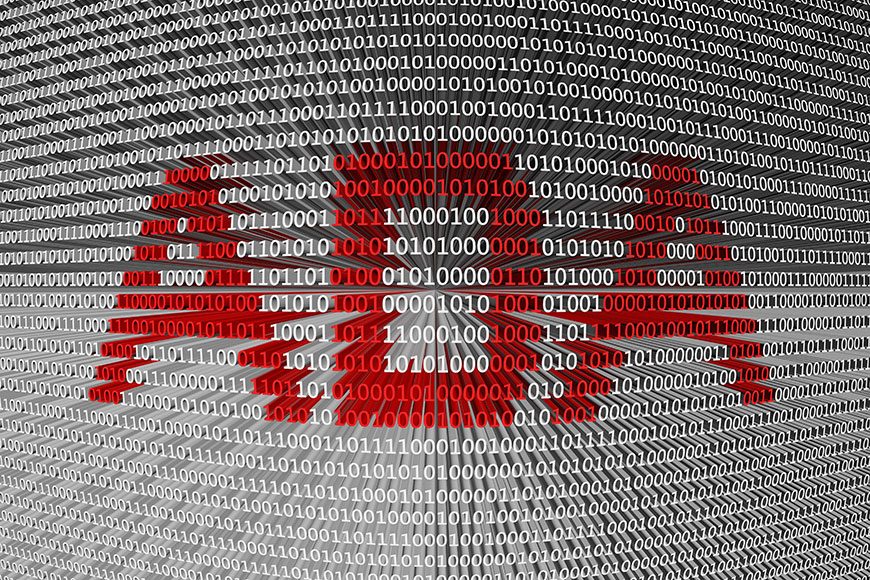 Americans with Disabilities Act, Section 504, Rehabilitation Act of 1973, and IDEA
The Rehabilitation Act, Section 504 and IDEA (Individuals with Disabilities Education Act) are some of the other civil rights acts that state laws that protect people with disabilities, along with the Americans with Disabilities Act. Together, these are the major laws regarding protection for individuals whose lives are impacted by physical or mental impairments. Each has its own purpose in the history of civil rights, but all of them protect U.S. citizens in some way, and ensure they are treated fairly and given access to the same services as those without disabilities.
The Rehabilitation Act of 1973 protected those with disabilities from discrimination. Section 504, which is part of the Rehabilitation Act of 1973 guarantees rights to those with disabilities, but is not as specific as the Americans with Disabilities Act. The Individuals with Disabilities Education Act (IDEA) pledges that students with disabilities have access to a free and fitting public education. This act states regulations about how school districts should be providing early intervention services, identifying students with disabilities, and ensuring they have access to proper accommodations and modifications. This law drives special education programs across the country. Together, these three laws protect all people with physical and mental impairments.

Court Cases and Law Regarding ADA
As with any law, there are court cases that impact the law. When laws are written, there may be some discrepancies or pieces that are left out. When an event happens that is questionable, a person has the right to bring their issue to the courts to determine what actions need to be taken to remedy the situation. Here are a few of those cases that have helped to define different pieces of the ADA.

National Federation of the Blind v. Target Corporation
In 2006, a class action lawsuit was filed in the state of California. The National Federation of the Blind sued Target Corporation because the company failed to create their website in a way that would blind people were able to access it and make purchases. Since this was a situation that involved the internet, that had not been defined when the law came out in 1990, so that was the question that was brought to the courts. An important question was, did this act apply to the internet? A settlement was reached in 2008, which meant that Target agreed to change its website and policies and paid a settlement of $6,000,000 to compensate attorney's and other fees associated with the case.

Michigan Paralyzed Veterans of America v. The University of Michigan
This case involved The University of Michigan and the Michigan division of the Paralyzed Veterans of America group. They claimed that the stadium at the University of Michigan failed to have enough seats that accommodated those with disabilities. They also felt that the stadium failed to include disabled restrooms, parking and concessions. Settled in 2008, the stadium had to enhance their accommodations to include 329 wheelchair accessible seats, as well as seats in the clubhouse. This law allowed the Department of Justice to define some regulations that were previously unclear in the Americans with Disabilities Act, which can help to make specific recommendations for similar situations in the future.

Spector v. Norwegian Cruise Line Ltd.
This case took place in 2005 and was decided by the U.S. Supreme Court. Norwegian Cruise Line Ltd. felt that since their ships were flying the flag of a different nation, they should not have to follow the Americans with Disabilities Act. At first, a federal court in Florida deemed this was okay, and that the cruise line, in fact, did not have to comply with the regulations. Then, the Supreme Court overruled this decision stating that the cruise line had a headquarter in the United States, so they did have to comply with the ADA regulations. The ruling also took place because much of the business they did was in the United States, as well, and they used U.S. ports. This is a case that could help to determine other similar cases.
There are many other court cases that have also impacted the Americans with Disabilities Act. These cases have changed the way that the act functions, and they help the regulations to be more specific when it comes to certain situations involving persons with disabilities. Court cases play a major role in continuing to ensure the rights of U.S. citizens are adhered to.

Final Words
While it seems that there is a lot to know about the Americans with Disabilities Act (ADA), it is important to understand that people with disabilities deserve the same rights and treatment as those without disabilities. As an employer, educator, or business owner, it is also very important to be familiar with this act, as well as with the other acts that protect the rights of the people you work with each day. Following this act is not only the law, but it helps to support those with disabilities in our communities. By guaranteeing them these rights, they can be an active part of communities, which makes them even better. This act gives all people with impairments access to the same services and opportunities as those without disabilities. Laws are what help us to protect others and ensure they are being treated equally, and are necessary to ensuring everyone in our country has access to life, liberty, and the pursuit of happiness.
Back