Last Edited May 25, 2018 by Super User in Blog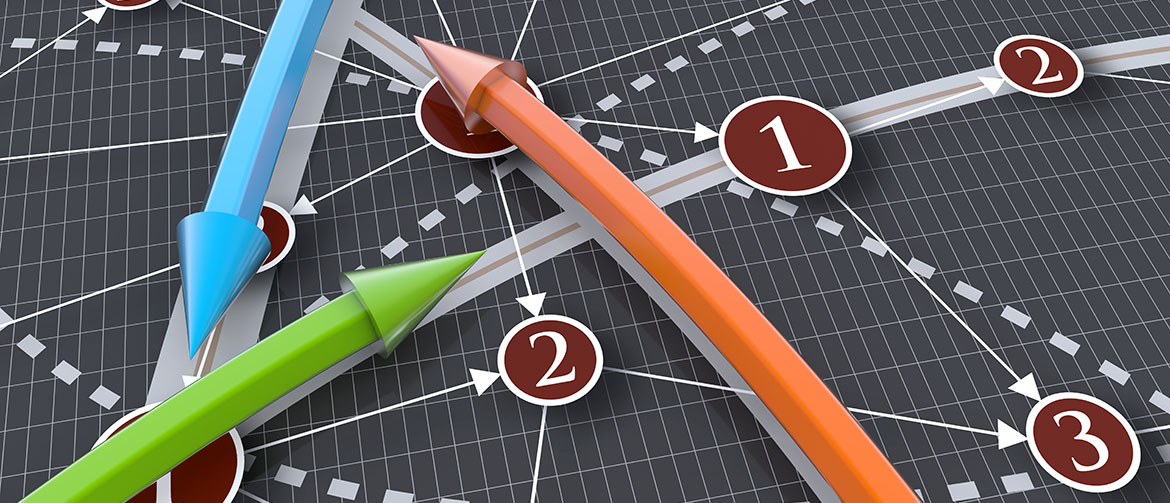 A content inventory can come in very handy when starting a website redesign, migrating to a new content management system, or just trying to figure out what to charge for a website redesign. Content inventories were traditionally managed within spreadsheets, but when created manually, they are very time consuming and tedious. When dealing with a very large website, the spreadsheet method can be hard to maintain and difficult to update. Not to mention, this makes collaboration extremely hard to pull off.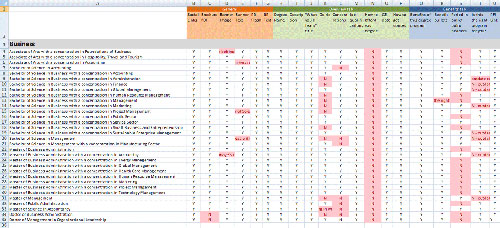 Create a content inventory using DYNO Mapper
DYNO mapper offers a new online software solution for content audits that can save you many hours of tedious work. DYNO Mapper enables content managers, content strategists, and user experience professionals to quickly create a comprehensive site inventory of your pages, images, links, and files associated within a website.
DYNO Mapper can answer your content inventory questions
How many sub-domains are contained in your website?
How many content levels and number in each level?
How many pages?
How many images, videos, and documents
Where each of your content items are located?
What is the URL of each content type?
How many links and bad links are in your website?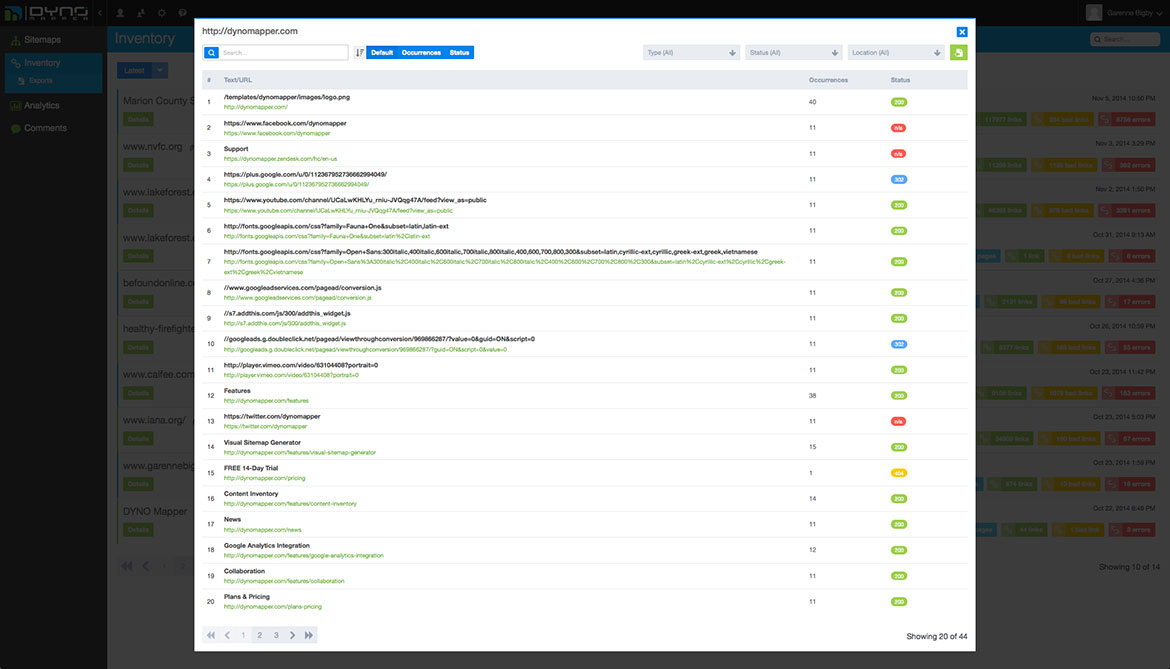 Save time performing your website content audit
DYNO Mapper can save you countless hours of your precious time. If you are trying to audit a large website using a manual inventory method, this can be next to impossible. With DYNO Mapper, you can easily search, filter, and export Microsoft excel documents to steam-line your project or just work within the software until your project is complete. Signup today!
Back