Last Edited October 26, 2015 by Super User in Sitemap Generator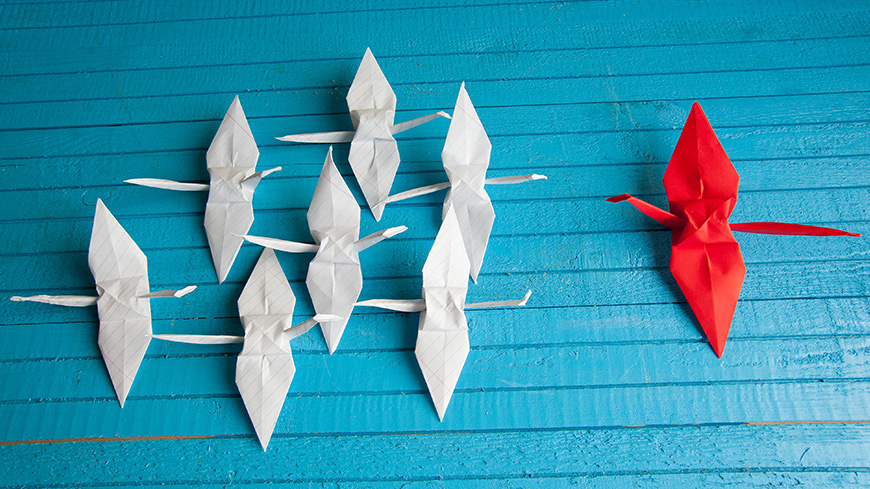 All about Sitemaps:

XML

or

HTML Sitemaps

or Both?
Regardless of what type of website you run, whether it's e-commerce, for a small to medium sized business or a large social networking platform that you're trying to get off the ground, there's one thing that should always be included: a sitemap. Now, as you're probably aware, there are a few different types of sitemaps including HTML and XML sitemaps; there is also such thing as a txt sitemap, but they aren't as popular as they used to be.
While many website owners opt to use only an XML or HTML sitemap for their website, the truth is that having both can make a world of difference, helping to clarify a website's purpose and goal, to avoid duplicated data and to minimize the number of steps it takes to travel from one page to another. Additionally, a sitemap will communicate the website's architecture and hierarchy.
Back in the day people weren't really a believer in sitemaps, but today there is no way to doubt the fact that a sitemap is a huge benefit to websites, regardless of how large or small. Before I get into the details about creating a sitemap, I want to talk briefly about HTML and XML sitemaps.
HTML sitemaps are created and available for viewing by website visitors to help them navigate through a website. Usually, they are setup with a linear structure showing the hierarchy of the site from top level pages to lower level ones. They provide the user with a very easy to read outline of content, making their navigation to their desired content easier.
Unlike HTML sitemaps, XML sitemaps are intended for search engines and spiders not website visitors. XML sitemaps can be visible with any web browser, but their main function is to provide the URLs of a website to search engines. They even show data on how often a page has been changed compared to other URLs on the same site. This information is very important for search engines because the more links they are provided with, the more a website will appear in search engine results.
Should I create a sitemap manually or use a

sitemap generator

? How many sitemaps should I have?
So, just how do you create a sitemap? I would recommend first creating an XML sitemap for your website and while it is possible to create one manually, utilizing a sitemap generator is a much better option. There are quite a few online sitemap generator tools on the market—some better than others—and most of these tools can create both XML and HTML sitemaps for websites up to 50,000 pages automatically.  
If a website has over 50,000 pages, multiple sitemaps will be needed. Regardless of whether or not you're creating an XML or HTML sitemap, sitemaps come with the size limitation of 50,000 URL's, and they can be no more than 10MB in size. Size limitations are vital in ensuring that web servers are not overloaded by large files served to search engines. As you probably already know, an overloaded server will have a very hard time being successful.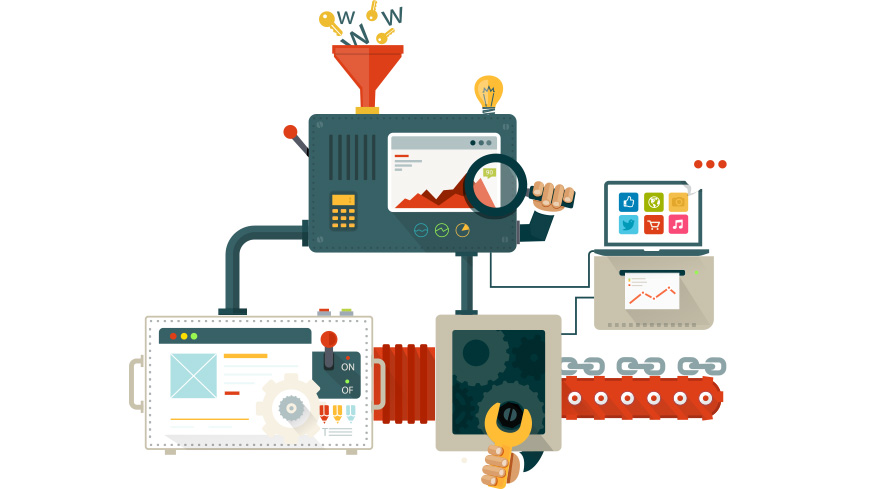 At the same time, when you create multiple sitemaps for your website it's important to create a sitemap index file—a file that acts like a sitemap for all of your sitemaps. Basically, a sitemap index file is something that lists all of the sitemaps on the website in one collective folder, making it a piece of cake for search engines to crawl efficiently. Multiple sitemaps should only be used when your site requirements exceed the size limitations provided for a single sitemap file.
For simple additions and website updates you don't need to create an additional sitemap because search engines are able to pick up these updates when crawling your website. Obviously, creating and updating a sitemap are not the same thing. If there is a significant update on your sitemap you should consider having the sitemap re-crawled in order to keep your website within the relevant search results, according to different search queries.
Keeping all of the above in mind, using a sitemap generator will ensure that everything flows seamlessly and flawlessly.
The main reason why you should consider adding more than one sitemaps is not only to minimize crowding of links, but also to ensure that all pages are crawled and indexed by the search engines. Multiple sitemaps are very efficient in classifying and categorizing the content in a website. This may not necessarily increase your website's PageRank but enhances better online visibility. Also, having multiple sitemaps helps achieve better search engine optimization. For instance, if your site is a content directory website with several authors, creating multiple sitemaps each for every author allows their articles to be easily found when by the search engine bots.
Surely there are hundreds of sitemap generators on the market—which one is the best or most highly recommended? While it's impossible to go into detail about all of the sitemap generators out there, I want to take a moment to talk about DYNO Mapper, one of the best sitemap generators on the market.
Since there are so many sitemap generator tools on the market it's next to impossible to list them all, but one of the best products is DYNO Mapper, hands down. Many of the other sitemap tools on the market make it possible to efficiently create XML and HTML sitemaps, but they don't offer any other features.
It is next to impossible to talk about all of the sitemaps on the market, but it is possible to talk about the best online sitemap generator and its many features: DYNO Mapper. Not only does DYNO Mapper make it possible to generate XML and HTML sitemaps with ease, the online software offers a variety of other features including advanced crawling options, content inventory and content audit tools, Google analytics integration, keyword tracking, accessibility testing and more. Something most sitemap tools cannot even begin to compare to.
Six Innovative Tools for Success
Regardless of your niche or industry, if you're a website owner it's very likely that all you want is for your website to perform flawlessly so that it can be ranked high in the search engines. The higher your website is ranked, the more success you will receive—whether that success is through sales or conversions, or through promoting your product or service, is entirely dependent on your individual goals.
This feature is fairly similar to other products on the market, with the ultimate goal of making it easy to create sitemaps from scratch via crawler, xml or existing records with DYNO Mapper's mapping tool. The tool will seamlessly create interactive visual site maps that display inventory information, analytics data, and comment capability for efficient collaboration. Furthermore, the sitemap editor enables users to rework hierarchy, categorize pages, and assigned a work-flow status to each page to insure nothing gets missed.
With DYNO Mapper, sitemaps can be created using several different methods including URL and xml import. Users can choose from four different sitemap styles with the ability to customize the logo and color schemes displayed in each site map. Easily share your site maps so that users can review hierarchy, analytics, and feedback.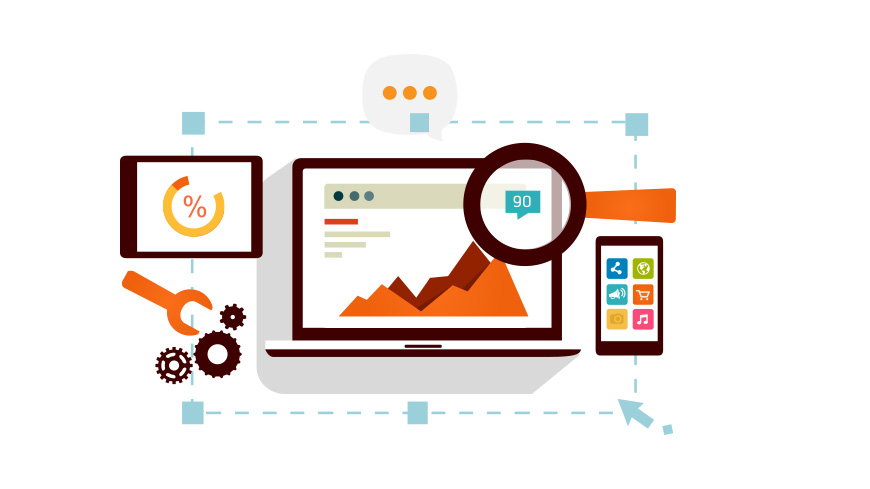 DYNO Mapper's Google Analytics Integration is one of the tool's most impressive features (and it's one that is not offered by any other sitemap generators), allowing users to seamlessly integrate their analytics data in just a few clicks—for as many URL's as they'd like. DYNO Mapper users can click the analytic icon to view and compare data from user selected metrics and the analytics detail page provides you with a snapshot of all your important site wide analytics data totals with lists of top content pages. In addition to the above, the analytics filter allows users to highlight pages using selected metrics. Our filter tools allow you to quickly understand and visualize what is driving traffic and where. For instance, you can highlight pages that fulfil the criteria of top 80% of traffic and express this visually through the site map display. This allows users to quickly identify top performing content that can influence your content strategy.
For those of you who don't quite know what a content inventory is or how it could be beneficial to your website, a content inventory is imperative when it comes to the success of your website as a whole, its maintenance and overall management. But really though—what is it exactly? A content inventory with DYNO Mapper will go through all of the content on your website including all text, images, documents and applications, and access them. Doing this will help you gain a true understanding of what content is in the proper location and up to date, and what's not.
Think about this concept for a moment: you have worked long and hard to create a solid website, product or business but it's simply not converting the way you'd like (or need) it to. There could be many problems you're your website and performing an audit of your content is, essentially, the first step to improvement. There's nothing more frustrating to a user than clicking on bad links or contents on your website, or being unable to find just what they have been looking for.
A content inventory can change all of this.
DYNO Mapper will inventory your website and let you know exactly how many pages, images, and links are in question. Then Inventory Detail feature will let you search, sort, and filter inventory information based on inventory type, status, and location. After finding exactly what you are looking for, you can export lists for quick relief from content headaches. Each page on the sitemap will also display the corresponding inventory information within the inventory pop-up.
There's no way to argue about the fact that a content audit goes hand in hand with a content inventory. In a way, it's the next step of the process to ensure that your website is running seamlessly. After performing a content inventory, a content audit will perform a qualitative analysis of all of the content on your website to learn the good, the bad and the ugly, so to speak. Anything that is not good (i.e. GREAT) should be improved on and an audit will help you do this.
The great thing about DYNO Mapper's auditing tool is that it will automatically perform a content audit every week to make sure that the integrity of your website is upheld. Through use of the software, users will receive weekly notifications and your project will be charted with report creation capability. Furthermore, the content audit feature will make sure that your website content is not only presented to search engines in the best way, it will reveal what holes are present within your website architecture.
As you probably know, an optimized website is a successful website. DYNO Mapper is one of the few online sitemap tools that offer a keyword tracking feature. Keyword ranking data provides great insight about how your content is performing in search engines with various keyword phrases, target keywords and so on. No matter how large a website is, DYNO Mapper's keyword tracking tool makes it possible to crawl any website and find all of the keywords that are used in a website's Meta data, providing you with the option to track each keyword and keyword phrase.
SEO monitoring is automated and you can even track your competitors' keywords and rankings. If you are planning a website redesign, find out where your highest ranking pages are so that you don't wreak havoc on your organic search results.
Everyone with a website should be concerned with accessibility and user experience. In a competitive market, no one can afford to miss out on potential opportunities because of neglect, especially when the fixes are not completed—you need to be aware in order to accurately solve accessibility and usability issues. Not only will usability issues make it almost impossible for everyday users to find what they are looking for, users with disabilities won't even have the opportunity.
Providing equal access to online services is required by law for most government and educational institution websites and learning management systems. But regardless of the law, it's important for each and every website to be accessible to everyone, including users with disabilities. That said, DYNO Mapper's accessibility testing feature will evaluate a website's HTML content for existing accessibility problems by testing against published guidelines. The web accessibility tool displays known, likely, and potential problems by page. After the test has been completed, users can review each website accessibility problem in order to isolate and resolve the issue in order to provide a stellar user experience across the board.

All of the above features really do make DYNO Mapper one of the most innovative sitemap generator tools on the market. It's a software that can really make a world of difference to a variety of individuals including, but not limited to, content creators, website managers, SEO experts, internet marketers and anyone else who is concerned with site performance issues. In today's technologically driven world, a website that offers a stellar performance and flawless usability is one that will surpass even your toughest competitors.
Utilizing all of these features on a regular basis will speed up your productivity as well as the productivity of your entire team, making it possible to focus on what matters most—promoting, marketing and growing your online business or website. Sure, you could perform many of these tasks manually but you would end up spending countless hours on the task and the final result will not likely be as flawless as it could be with an online tool like DYNO Mapper.  Not to mention the fact that you might pull out all of your hair in the process.
Back