No matter what type of content is on your website, it is vital that you conduct audits every now and then to make sure that it is staying relevant and effective for producing the results that you want. When you create an inventory of your existing content, you will become aware of the gaps in content and will also be able to see the type of content that is performing well. This gives you the information that you need to move forward in being successful.
Content audit tools make it easier for a webmaster to audit all of the content on a website. Previously, this has been strictly done manually on a spreadsheet or on a piece of paper written by hand. Now, there are programs and web applications that perform these tasks for you, saving you tons of time.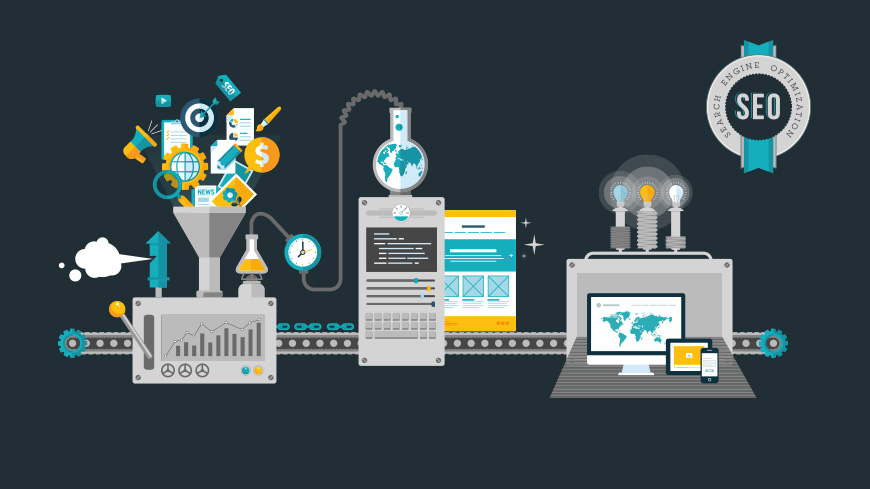 These tools require a few simple steps, and you will be given all of the most important information about a website including but not limited to the page title, URL, date that it was posted, date that it was last updated, the pageviews, bounce rate, keywords, meta descriptions, titles, and the page description.

Monitor the health of your website with DYNO Mapper's content auditing tool. You will be able to see the issues that are bringing a negative effect to your site, making a negative impact on SEO and usability too. With this tool, the content audit will be performed each week to make sure that the quality of the website is upheld. Additionally, each week you will receive reports and notifications about how the website is performing. Your content will be presented to search engines in the best way and you will be notified of any holes in your website information architecture.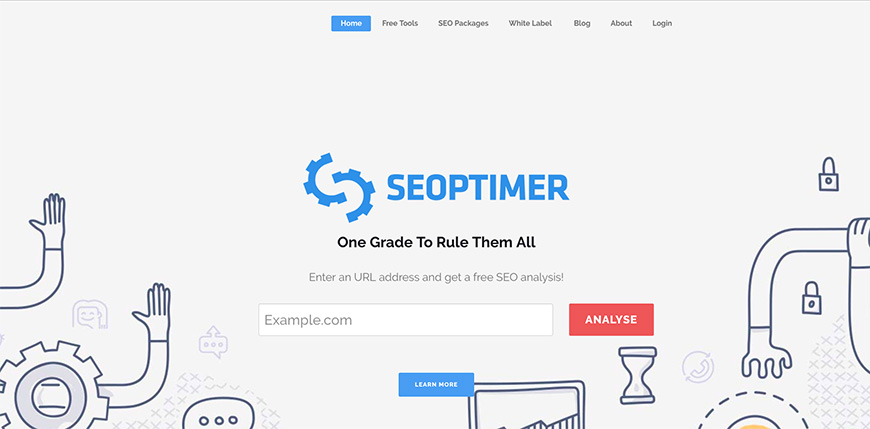 This free auditing tool will help you to get an instant report about critical errors on your own website within just seconds, and you will also get recommendations about what to do in order to improve search rankings. The Google Chrome extension is easy to download, and it provides a better auditing analysis as it works through web pages one by one. After the website has been audited, you are able to save the free report in a PDF format, and update strategies and tasks in real time.

Here, you will find a great desktop program that will give a detailed analysis on an entire website instantaneously. Some may say that it is not technically an auditing tool but more of a crawling tool, as it does crawl entire websites and will provide the user with a lot of useful information and insight into some potential SEO problems that the website may have. It works as a total website auditing tool that will report back on over 30 particular parameters. This includes anchor text, response time, meta descriptions, and more.

Founded by HubSpot, this tool may be a bit overwhelming as it is complex with all of the features it encompasses. It is a web-based program that will give you a summary of the website, as well as an expandable report for each website point. It looks at the website as a whole, it looks at the blog, the social media, the lead generation, the SEO, and the mobile site.

This tool is called one of the top favorites for web masters for a handful of reasons. It is pretty well suited for those dealing with large SEO agencies. The tool can be incorporated right into the website, thus generating more leads. The tool used for auditing complements Google's ranking algorithm, ensuring that it works in cohesion. It looks at specific pages of websites for target keywords, as opposed to other tools that will audit a whole website. The results can be downloaded in a PDF or sent via email.

Analyze your whole website with 45 different checks in 6 categories that include semantic web, social media, mobile usability, common SEO issues, and server and security. The tool will give a general score as well as the number of checks that have failed. These results are simple to understand. After you are notified of the critical issues, the tool will give its recommendations for the changes. One disadvantage is that the tool tends to emphasize HTML sitemaps rather than XML sitemaps.

You can use SiteAnalyzer for free and get up to 20 analyses per month, while the paid version offers to audit an unlimited number of sites. The tool will test the website's effectiveness based on 50 different parameters that will instantaneously identify any problems that need to be fixed, and will show the technical mistakes regarding SEO. After the in-depth analysis, you will get a score that is based on the design, accessibility, networking, text, and multimedia. One drawback is that the multi-lingual capability may lead to conflict when different languages are used to describe the website issues.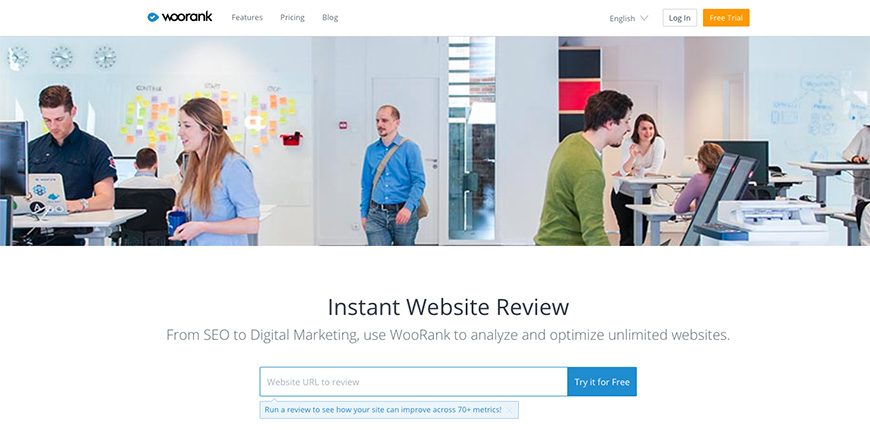 This great tool is available in a free version as well as a paid version, and is designed to be used by both website owners with in-house SEO groups as well as a larger SEO enterprise. You are able to monitor relevant recommendations for the top web pages. All of the results are able to be downloaded as slides or in a PDF format. For $49 per month, you will be able to generate a large number of content audit reports.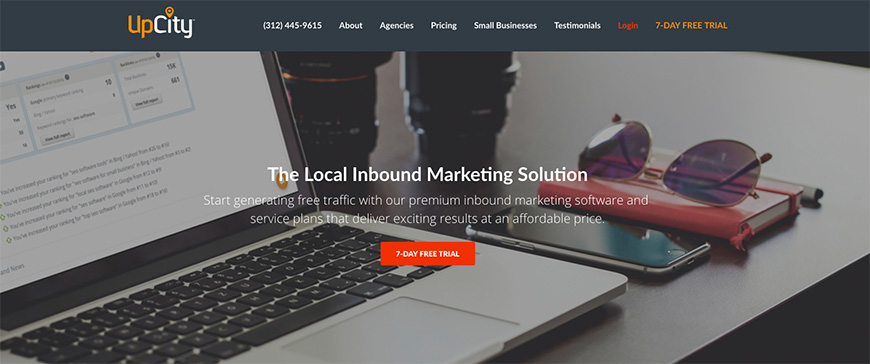 Get a quick look at your website audit with this tool. It works in just seconds and will provide a great visual for where your website stands after the audit. Using the tool, your website will be audited in: link building, rank analysis, on-site analysis, trust metrics, website accessibility, and current indexing. The summary will display as a real report that highlights all of the most important things about a website.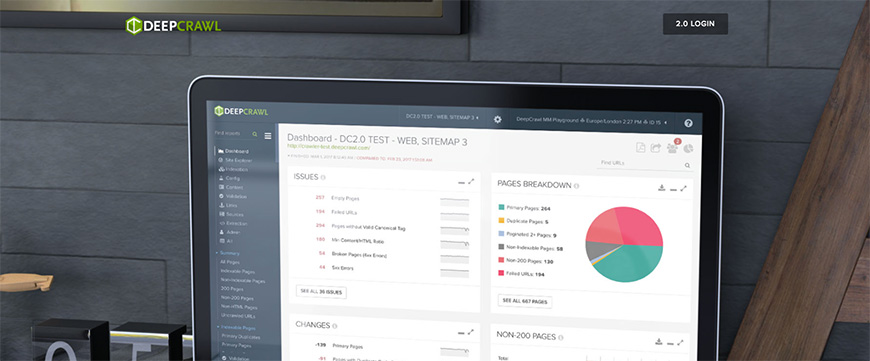 Using DeepCrawl, you will find in-depth reports as well as flexibility. It is easy to crawl any number of websites, even if you are in charge of large marketing projects. It will also provide reports on competitors regarding their content, site structure, and social networking. Customize your crawls by setting the metrics regarding content, loading time, titles, links, URLs, and more. You can efficiently manage your SEO team right from the program by assigning tasks, creating support tickets, showing the changes, and keeping track of the performance of the website over time.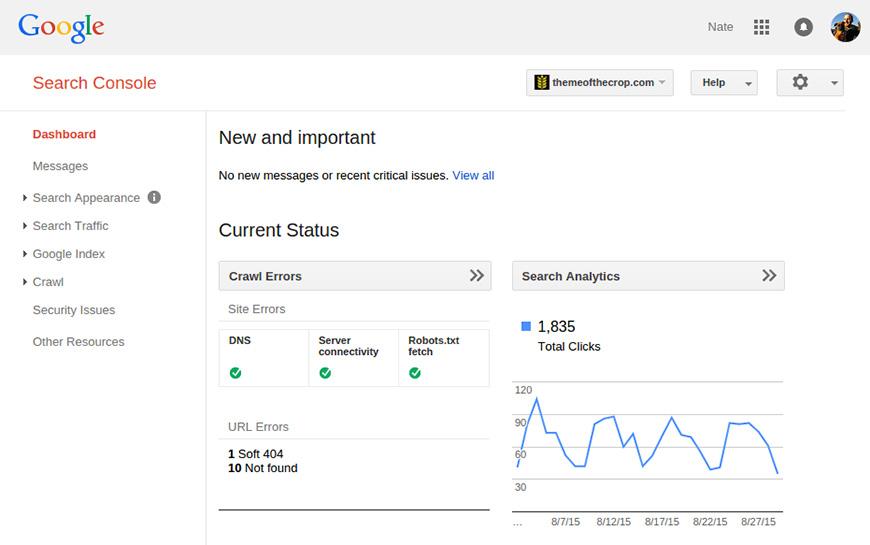 Some professionals in the SEO world may not consider this a valuable tool, those who are new to the scene rely greatly on its insights. It is a free tool that gives a summary of the most important parts of a website: loading speed, HTML markup, broken links, and more. It will also give you insight for your website's position, the amount of impressions and clicks for the website in the search engine results page.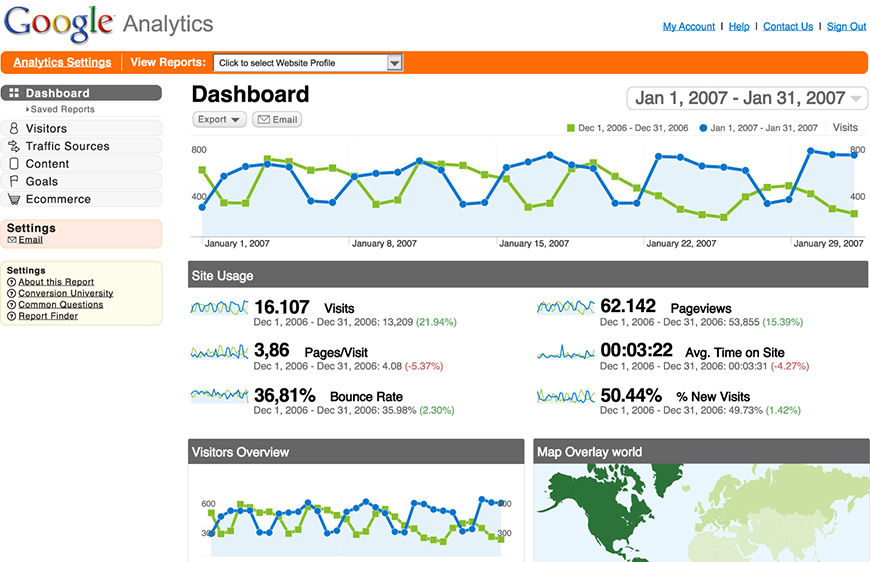 Using Google analytics, you will be given data that will aid in a better understanding of the behavior of those who visit your website. You will be able to gauge the popularity of your posts while analyzing their stats for pageviews. You will also be able to see the average amount of time that a visitor spends on the page, and notice previously unrecognized patterns. Using Google Analytics, you will find out where you need to make changes, making it one of the most valuable tools that you could use.

To analyze your URL, the tool will give an analysis report that is based on the: HTTP headers check, heading and phrase elements, head elements, URLs found on the page, keywords in ALT images, and relevant keywords or key phrases. In short, use this tool to analyze and measure the ranking potential for any of your web pages. There is an extension available for Firefox that can test pages in just one single click of the button.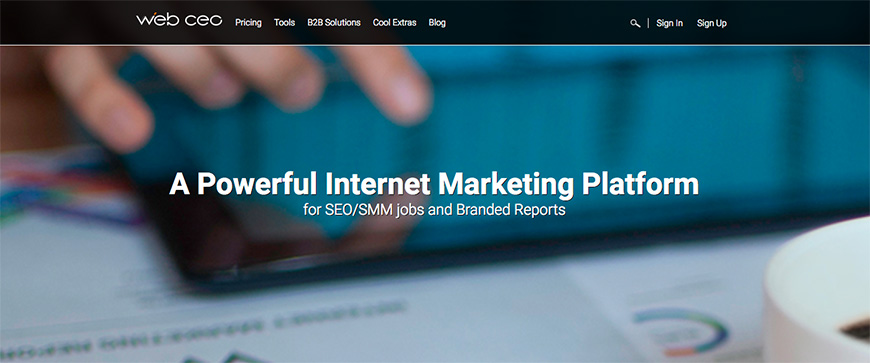 This tool us quite extensive in its abilities, as it takes inventory of all of the problems found on a website and does not break them up into different categories, and does not show all of the factors that it is checking. When the tool is done, you can download the results in a PDF file. The tool will analyze the social engagement, broken links, keyword analysis, and link auditing of the website and the keywords that the competitor is using.

Use this tool to execute a quick comparison of your website versus the website of a competitor. It does not limit comparisons to just a single target keyword, and it will count the keywords that cause each website to rank higher. It is a free tool and can be used over and over again to compare websites. The company claims to excel thanks to the demanding landscape that is presented with the digital industry. They see roadblocks and competition as an opportunity to improve their own strategies and push their clients toward success.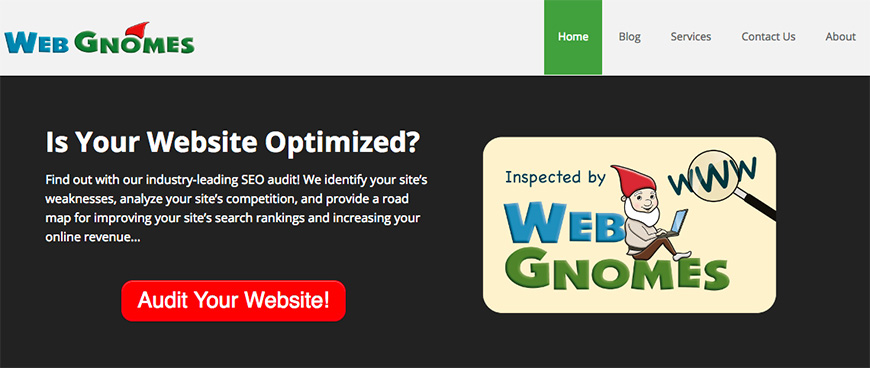 This free tool for SEO analysis will send you a report for the audit that is based on 20 vital on-page parameters that are broken down into the categories of: content, accessibility, HTML markup in the header, HTML markup in the body, and URL. Get a comprehensive assessment of your website through the eyes of a search engine. You will discover how your site targets potential customers and the tool helps you to accomplish what needs to be done in order to generate more organic traffic.

Though it is not a widely known content audit tool, it is still very useful and gives a lot of useful features as well as useful information. It performs a website audit report when you give it a specific URL. You can depend on it to monitor SEO characteristics on-page, and it has a clean, user-friendly interface with smooth navigation, allowing users to analyze their web page in just minutes. This tool will never implement any changes on a website, guaranteeing its credibility and independence from its client's websites. There are no unnecessary recommendations, and they suggest using their reports as a guideline in implementing the changes that are suggested.
An easy to use auditing tool that will help any webmaster to get complex information regarding the images, links, domain overview, social counts, mentions, website speed, and more. Once the URL has been entered, you will see either green check marks, yellow exclamation points, and red Xs—all of which indicate different levels off severity of the issues on the site. The detailed analysis is one of the best features that this tool has to offer.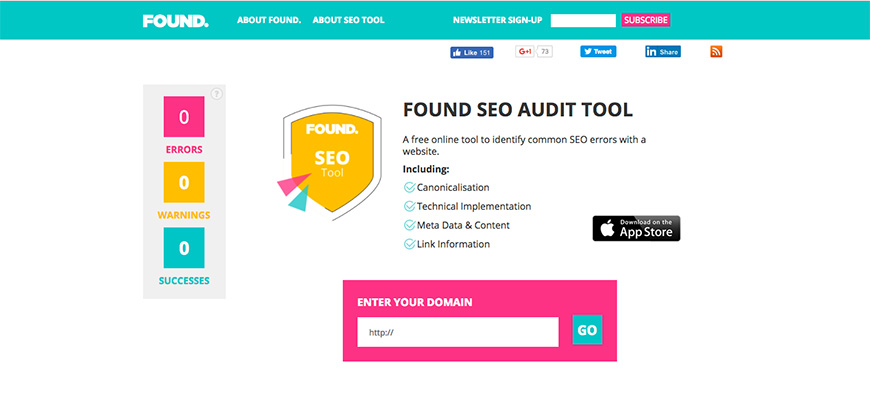 This powerful tool is used by internet marketers that want to figure out and solve the SEO errors that are occurring on their site. All that you need to do is enter the URL and you will receive an audit report almost instantly that will be comprised of technical issues, external link analysis, and content issues. Once the report has been delivered, you can download a PDF of the results so that they can be shared with your team.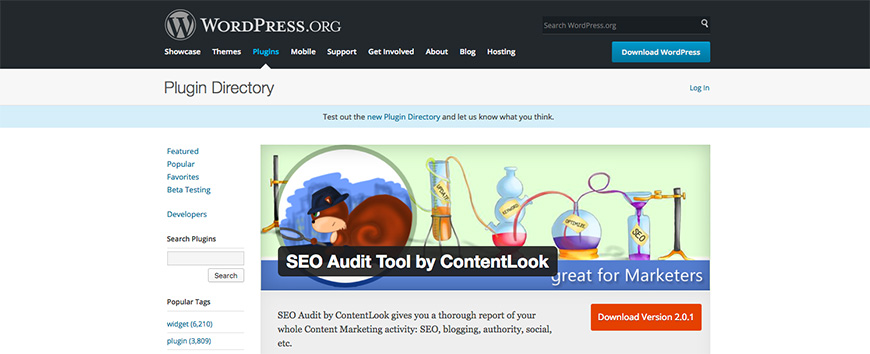 This tool is ideal for giving a detailed analysis based around 6 vital key points—traffic, blogging, links, SEO activities, social signals, and authority status. Once the website has been audited, you will receive a lot of useful information about how to fix errors and improve website visibility, along with useful tips and helpful videos.

Have a complete audit for all SEO onpage and offpage. The results can then be exported to a PDF file that can be saved or shared with a team. The free version of this tool allows you to crawl and analyze just 50 pages of a website, while the paid version allows for much more. You will be provided with vital charts that are important for understanding the analysis of the website. Analyze your content, your website structure, how well your website is crawled, and the structure of the data.

Using this tool, you will find the help that you need regarding the technical problems on a website. It will also give suggestions for keywords, and backlink reports that are based on data from Alexa. The tool is made by a much larger and well known company, but it still offers the reports in a way that is easy to read but contains all of the most important information. The tool can also prioritize the tasks while providing step by step instructions to fix the issues.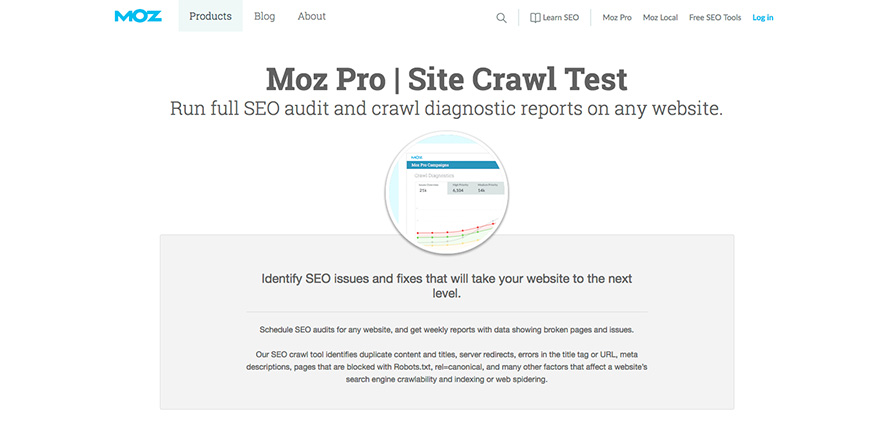 Moz runs its own website crawler that aids webmasters in checking their critical issues, HTTP status codes, and much more useful data. It will also look for content that is duplicate, errors in title tags, redirections of servers, and other factors that can enhance or hinder the ability of the site to be crawled. When the analysis is done, you will be able to get a detailed report through the email. You will be able to schedule weekly crawls, and receive notifications when there are any problems detected. You will also be able to identify the issues that will impact the performance of your SEO, thus impacting how well your website will be crawled. This crawler is able to scrape any public website that has at or under 1 million separate pages.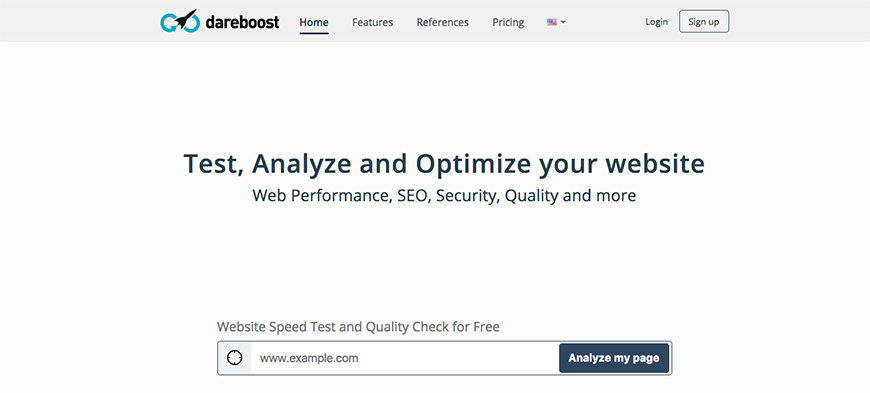 Get a relevant, insightful audit of the quality of your website so that it will perform better. The main function is to analyze and improve on the load speed of web pages. The results from DareBoost are easy to understand, it gives valuable tips, the comparison option allows you to see the difference in multiple site, and daily site monitoring provides up to date analytics. Those who are new to SEO can test the quality and speed of their website for no cost at all, and the paid version will give users a more in-depth analysis.
Internet marketers use this powerful software to find all of the possible technical SEO problems, as it covers a long list of tips on how to improve the load speed of a website, online mobile visibility, and even mobile responsive design. Users can arm themselves with the tool to quickly measure the analytical data and get their website moving toward improvement.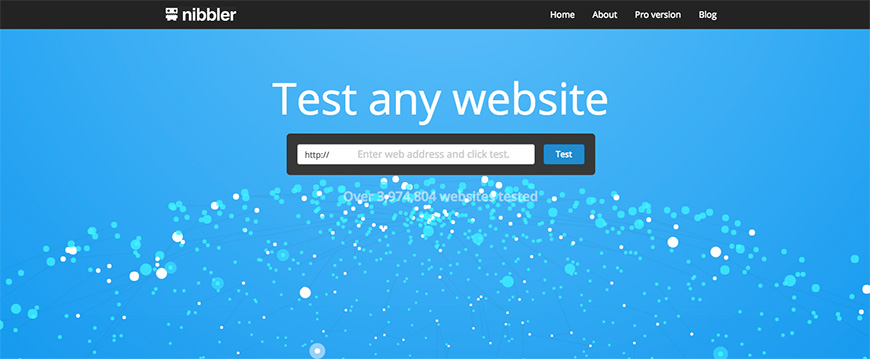 A limited number of web pages can receive a free review, while the paid version of the site will give access to a broken link checker, a spell checker, branded reports, and much more. The tool will display all of the target keywords that have been used frequently in headings and titles. You will also be able to find the other keywords that bring benefits without previously knowing them. You can even prevent Nibbler from testing a certain website and then remove any reports by using your robots.txt.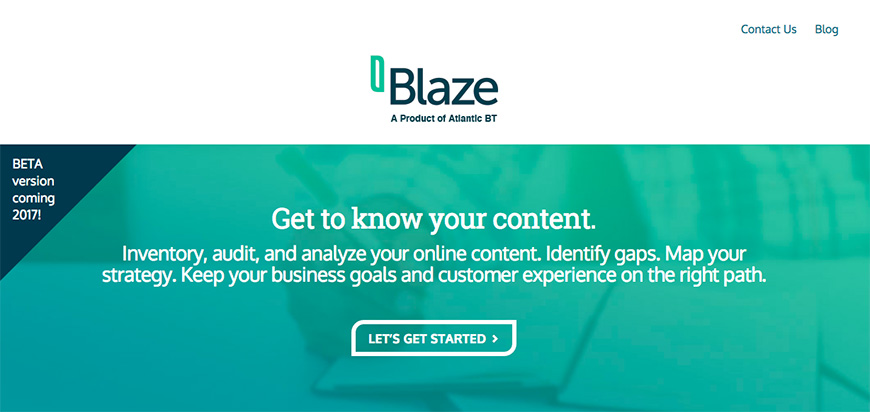 Using your data, Blaze will create a single content inventory that will include metadata and analytics from all of your websites, blogs, and microsites. What sets it apart from other content auditing tools is that it not only provides analytics that are generated through software, it will also give webmasters a chance to work with an expert to ensure that your content is audited in the best way available. You will see the gaps in your project that you were not previously aware of, and will see the opportunities for growth.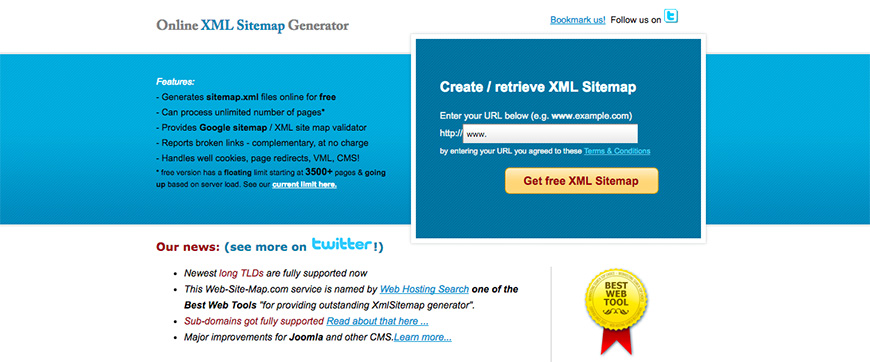 Finish off your content audit with a full report of all broken links. This is helpful when you have been adding links regularly to your content and all around the website in general. All of the links need to be able to perform well so that the user experience is a good one. This tool gives you a list of every broken link within the website. When you take the time to fix these broken links, your users will no longer be met with the dreaded 404 errors.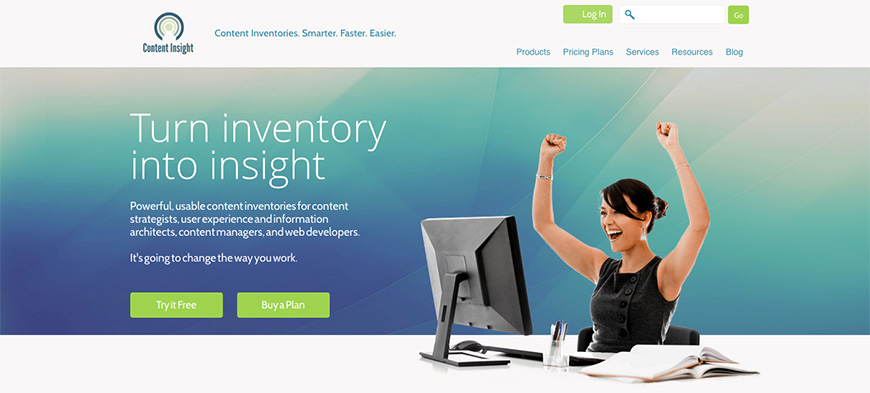 You will get access to a quick summary of the file types and numbers, analytical data that is integrated to your program, page-level details that include images, documents, and media, screenshots of every page, and you will be able to filter, sort, and export the results. While there is a free trial version, enjoy all of the features with the paid premium option. You will get a content inventory that is usable, user experience data that is vital to information architecture, web developers, and content managers.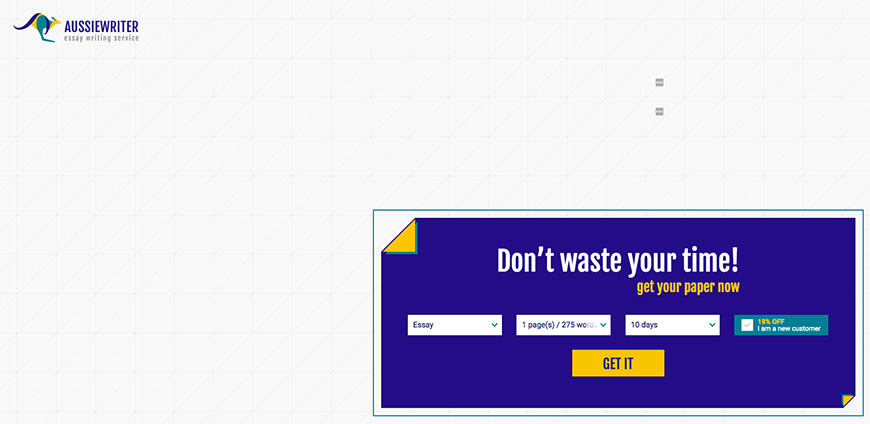 When you have pinpointed the pieces of content that are not performing well, you will need to improve them—sometimes it's as simple as a read through, other times it will be something more along the lines of a real edit. Once you find the under-performing pieces, the writers and editors at AussieWriter will help to improve the content by cleaning your pieces up into ones that are focused and consistent.

Use this tool to perform focused content and target keyword analysis, while also checking the post titles and meta data to ensure that it will perform up to a readability analysis standard. You will be given enough information needed to know which updates should be performed that will improve the content performance of the website. The free version can be easily downloaded, while the paid premium version will offer more features with support.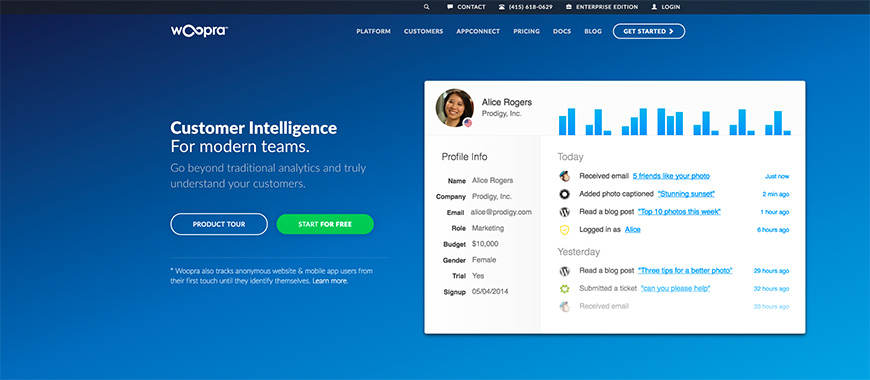 Get real-time analytics regarding segmentation, retention, funnels, and more with Woopra. You will gain an insightful profile for each user that visits the site. You will easily track all activity on the users of the site in real time, making it possible for you to understand how the content will perform. You will be able to automate actions that are driven by data, like displaying personalized content for each user, or notifications in real time. Connect Woopra with WordPress, Dropbox, HubSpot, and all of your other favorite tools in just the click of a button.

This SEO platform is end-to-end, great for marketing teams, webmasters, and even agencies. It offers a set of tools that will complete a comprehensive website audit, website ranking, competitor analysis, backlink monitoring, keyword suggestion and grouping, and automated professional reporting. Aside from standard SEO tools that the system offers, there are features that aim to bring the professional digital services to a new level. All of the most important tools can be found on one single platform inside of the same interface that is quite user friendly.
Back