Social media influencer marketing is a method that businesses use to spread the message of a particular brand across various social media platforms. This is often done with the aid of different social media accounts that have successfully managed to gain massive amounts of followers. All of these followers will likely be exposed to the message that a brand is trying to get out if that brand uses these major accounts for advertising. Social media influencer marketing can cost many different amounts. It all depends on how much money you want to spend.
There are options to pay as little as $100 on a single campaign. Or, there are other choices that creep closer to the $1,500 price range. It really depends on the size of the business and exactly what they are trying to accomplish. Ultimately, if money is spent on these campaigns, then money will be made. However, the size of the business should always determine how much should be spent, especially early on.
An influencer marketing platform is any tool or place online that can be used to help influencers link up with a brand. Usually, an account should be made. From here, there tends to be access to a dashboard where you can communicate across the platform. A "platform" gives a brand the opportunity to go out and find an influencer or the influencer can come to find the brand and begin to send business proposals to that brand. These platforms can be set up in a variety of ways.
Some platforms are set up to where a brand has to go out and find influencers while spending credits. Once you run out of credits, you must purchase more. Or, there are other platforms where influencers are required to bid or submit proposals for brands. There are even other platforms that are set up for both the creator and the brand to submit work in the hopes that the other party will offer their services. Other platforms even have a marketplace that can be used so that brands and influencers can come together.  
An influencer is anyone that can take a product or a product sample from a brand and attempt to help sell it. These influencers typically have at least 5,000 Instagram followers. Or, if they are on Youtube, they need to have at least 10,000 Youtube subscribers. Influencers can also come about as a result of their popularity on Pinterest. Others can gain their level of influence by the success of their Facebook.
In some cases, influencers can also be thought of as creators. They will take data from a brand, and they will use samples from these brands to try and make their products better. Or, they will simply try to sell their products. At times, if an influencer is really good at their job, they will get paid by these different companies for simply wearing their clothes. Or, they may get paid for posting different things on social media in regards to whatever the company offers.
To be an influencer, you must be willing to promote someone else's content. It helps out quite a bit if you believe that their content can be successful, and even better if you actually use their products as well. There's no better way to gain advice about a product than by asking someone else who uses it. Influencers are responsible for helping a brand become more successful by advertising their product name.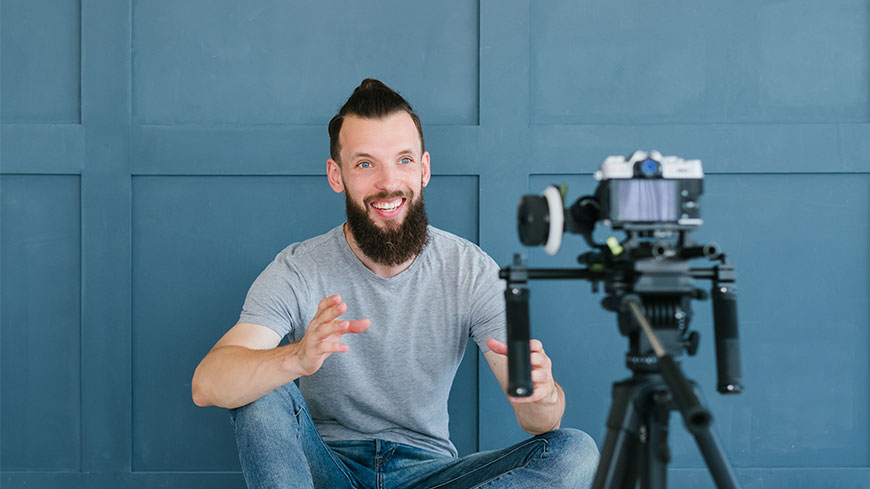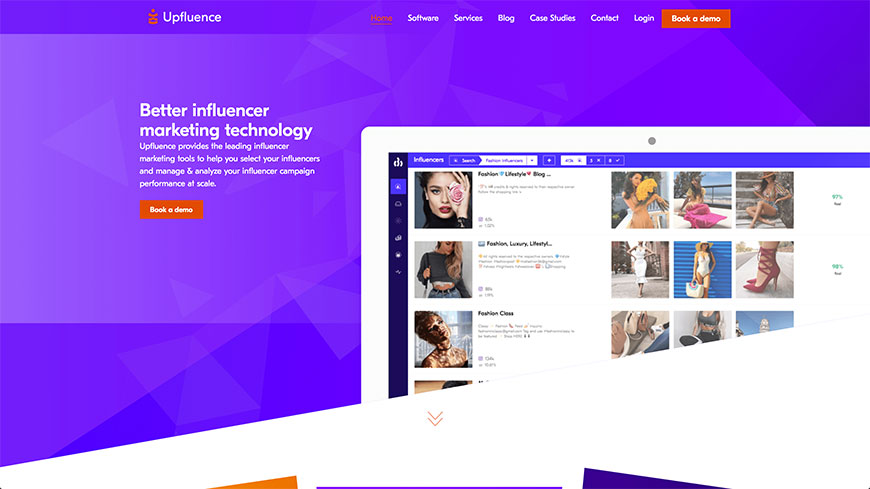 Upfluence is a platform that has been set up in such a way that it is self-serve. This means that visitors can choose exactly what they want to be able to do, and pay for just that. This also allows smaller businesses to be able to afford to use its services. There are 500 million items located within its database that it uses to spread across all different social media platforms. These include Twitter, Instagram, Youtube, Facebook, Pinterest, and many different blogging sites.
Different businesses can use this database to try and find influencers that match their content. This database can also help brands create relationships with those influencers. They can also track and see how well their influencer is working. Or, they can create influencer groups if they are about to launch a new brand campaign. Using these lists, they can also have their influencers come together and collaborate on items.
This is another platform that is set up just like Upfluence is. This means that it is also a self-serve concept. However, AspireIQ has limited the number of social media platforms that it operates on to two. These two include Youtube and Instagram. This platform also has a database of 150,000 influencers. Anyone is able to sign up for AspireIQ. However, there are still some very specific criteria that have to be met if those hopeful influencers wish to view brands.
Within this platform, you need to have at least 2,500 views on Youtube, or 500 likes on Instagram if you wish to be thought of as an influencer. Once you pass this, and a manual interview, you will be entered into the AspireIQ database. It can quickly match up brands and influencers for a particular campaign. This can actually be compared to Tinder, in terms of the quick match capabilities. This platform has a wide array of tools that can help influencers locate the right campaign for them.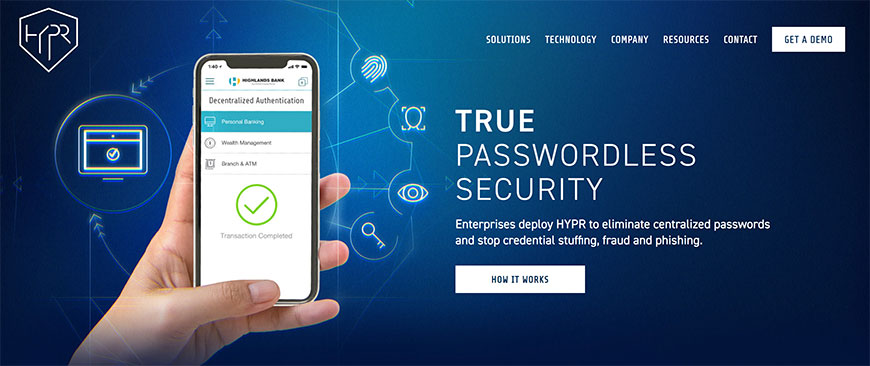 This is a platform that was created mostly for brands to be able to search out influencers that can best help them with a given campaign. Brands are able to use this to find influencers based on their various social media pages such as Facebook, Instagram, Twitter, Youtube, and Pinterest. There are over 10 million influencers located within their database. This includes a rather impressive amount of information about each influencer.
Hypr determines who is popular enough to be included into their database. This also scrapes through possible influencers' social media posts to rate various postings. This platform operates as a "talent search engine" as it uses data to decide who is popular enough to become an influencer. This also makes it possible to find distinct influencers for different brands. There is also the opportunity to create lists of influencers that may be important to a particular brand or business.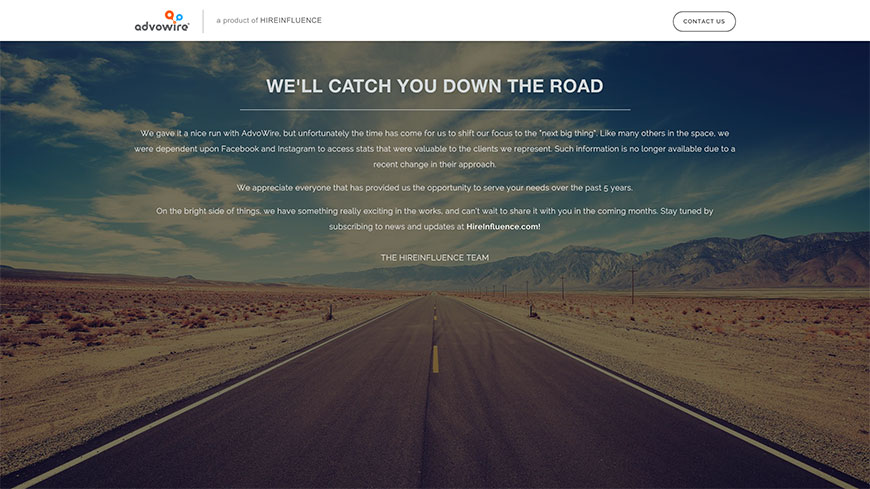 Advowire was created in 2014 by HireInfluence. So, Advowire was made in order to operate as an influencer marketing service for HireInfluence. This platform works mostly with Facebook, Instagram, Youtube, Pinterest, Snapchat, and Twitter influencers. Advowire charges brands if they wish to connect with influencers. It is able to charge by means of a credit system. Different activities can cost more credits to the brand. If a brand wishes to have access to more credits, then they need to pay for a different subscription. Ultimately, more credits will lead to more success with influencers.
The cheapest subscription costs $99.99, while the most expensive subscription will cost $1,399.99. There is also an option that is advertised as the "free" version. However, this is really a trial offer that will eventually end. Aside from the usual use of credits to propose a job, there's a unique feature to Advowire which involves the opportunity for creators to showcase things they have already made.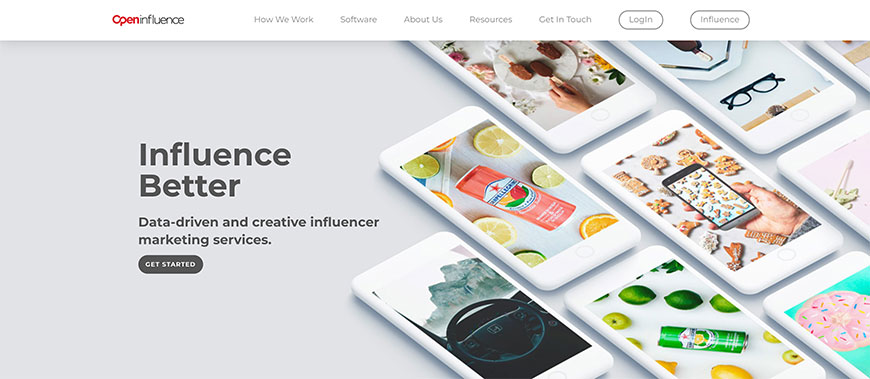 This platform has over 100,000 influencers within their database. These influencers all have accounts on Youtube, Twitter, Facebook, Instagram, and Snapchat. Instabrand really wants to focus mostly on mobile usage. They really concentrate a great deal of their time on Snapchat and Instagram since these are mostly used on mobile platforms. The search engine for this platform is stellar. It can recognize 5,000,000 keywords, as well as 3,000,000 mentions. This all comes together to help a brand find that perfect influencer.
InstaBrand has the ability to go much deeper than just a search engine, and can help a brand in a variety of ways. Strategies can be created, influencers can be engaged and influencers can be matched perfectly to these brands. There is also the ability to run numerous reports and confirm account activation. Instabrand really tries to help brands speak out and make a unique name for themselves.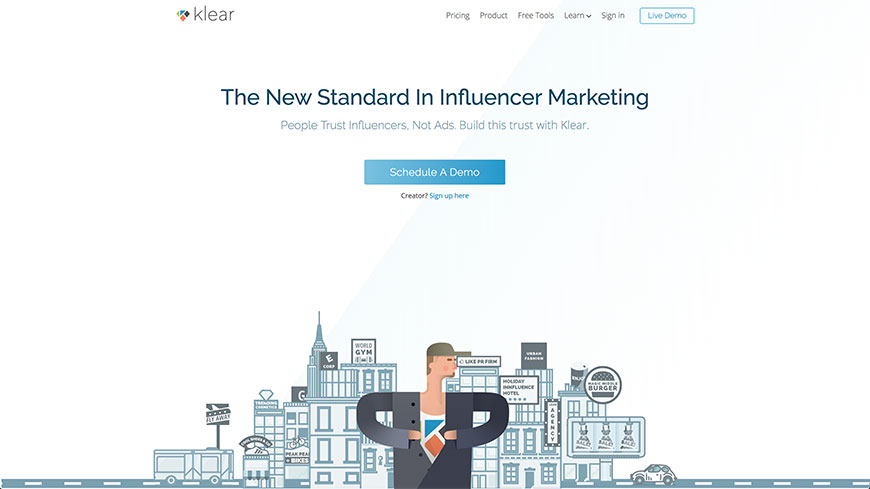 Klear was initially created by four brothers, each of whom understood how important it was to find smart ways to use the internet to gain access to various insights from influencers. Not just from the internet, but primarily from social media. Klear now does business with some major brands like Coke, Adidas, IMG, Microsoft, Huawei. With this platform, you have the option for a free plan. This plan allows for influencer searches, but these are very limited.
The advanced plan is much different. This one allows for influencers to be sought out by brands, for influencers to be researched, monitor campaigns, manage relationships and even work one on one with possible influencers. There's even the option to work on social media monitoring. Small businesses have the option to work with Klear, as there is a cheap plan for startups. The startup plan starts at $250 and allows many small brands to take part in finding influencers. However, the search options are very limited. There is also a cap on the number of influencers that they can have under their management.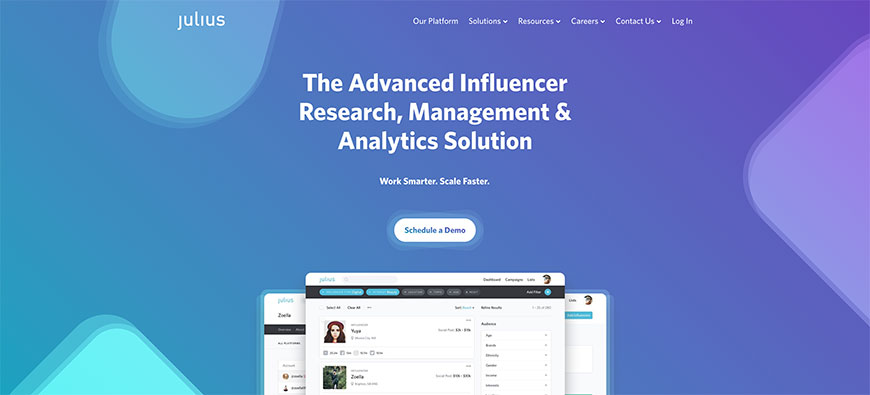 This platform is known very simply as a tool that can discover influencers. It began as a talent agency that was created to help athletes make side money. This came in the form of endorsements and various guest appearance fees. As time moved on, more influencers became a part of Julius. There are currently over 50,000 influencers in the platform database. Every one of these influencers was thoroughly checked out manually before they were allowed to become part of the database.
Julius covers Facebook, Twitter, Snapchat, Instagram, Vine, Pinterest, and Youtube. The search options that are associated with this platform are very easy to use. There are also over 50 different points of data that can be utilized so that a brand can be sure they are searching for the perfect influencer. This tool is also able to help manage various campaigns. Julius makes it easy to search out those influencers that are very well known, and also discover new ones that can help make a job easy.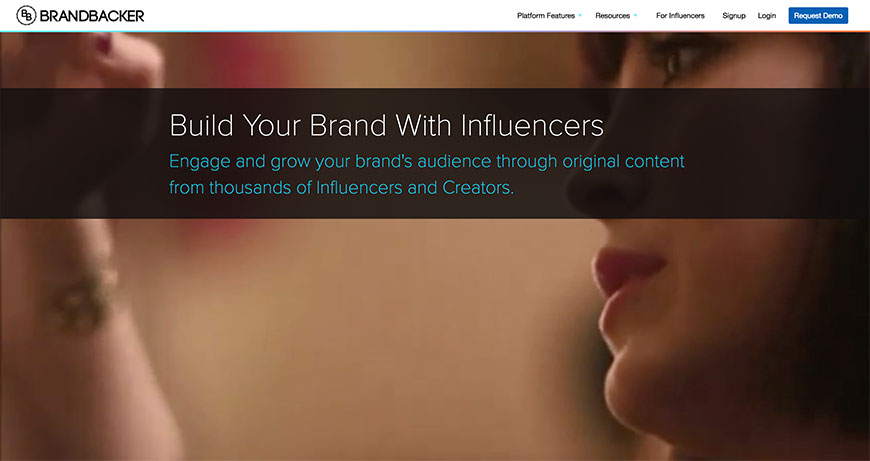 This influencer platform focuses on several different niches in order to find the influencers that they feel will be the most successful for what they offer. Brandbacker has decided to focus on exactly what types of influencers they want to have in their database.
There are 20,000 influencers in this database, and they all are related to menswear, lifestyle, travel, food, women's health, or beauty in some way. Each influencer has a dashboard. From this dashboard, they are offered all types of things such as discounts and samples. They can also be given the chance for campaign applications.
After a brand chooses their influencer, the influencer is responsible for submitting content to the brand. These companies and brands have access to a huge amount of data that comes directly from Brandbacker. They are allowed information that they can compare to their competition, and they can get an in-depth look as to how often their brands are talked about on social media.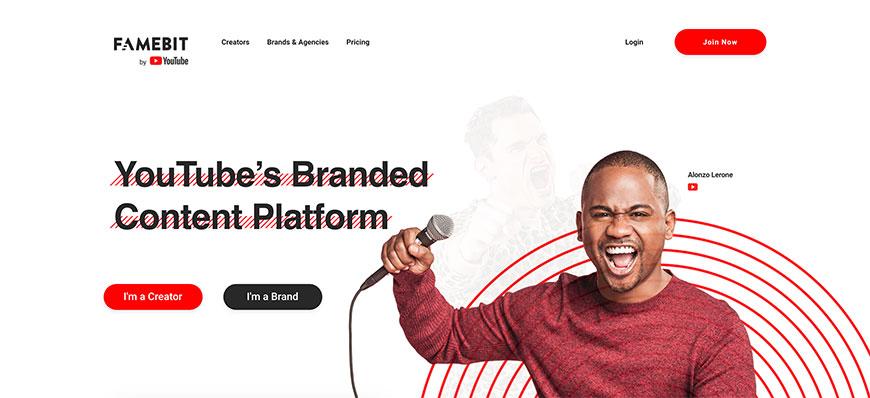 This platform began as one that only wanted to deal with video content. It did most of its work with Youtube. Initially, brands would submit content that influencers would then use to create as video content. Or, these different influencers could see the content that was submitted, and offer their own proposals. Currently, Famebit works alongside Tumblr, Twitter, and Facebook. Google decided to purchase this platform in 2016. At this time, it was rumored that subscribers to this platform were near 300 million.
Anyone can sign up for an account on Famebit. You can have an account whether you are a brand or a creator. You aren't officially thought of as an influencer until you have at least 5,000 followers on your social media page. This platform is very different from most, as both parties can try to gain work from the other. Brands post content, and then creators come along and give job proposals.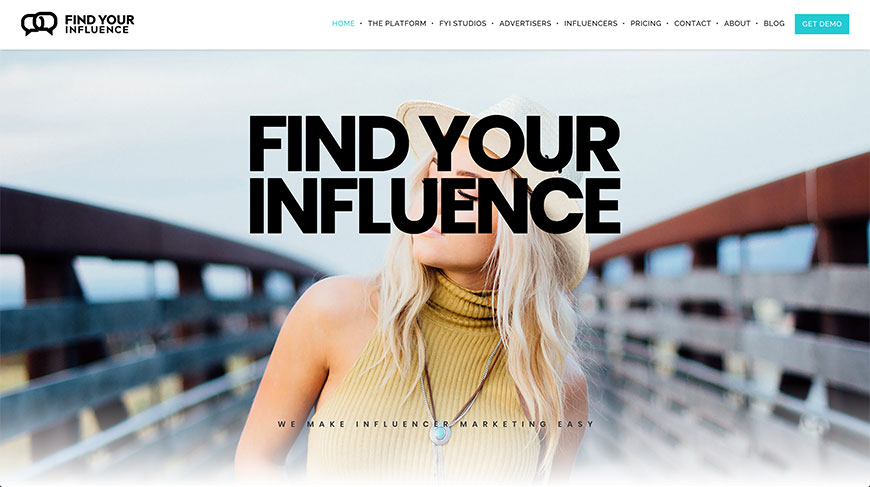 This is one of the leading influencer marketing technology platforms that you can find online. At least, this platform makes that claim. That being said, it has over 100,000 influencers and is able to connect every one of these to those 500 brands or marketers that have accounts on Find Your Influence. All of these influencers come from many different social media platforms such as Twitter, Youtube, Instagram, Vine, Facebook, and Pinterest.
There are many big clients that are associated with Find Your Influence, and you have definitely heard of most of them. Aside from these big clients, businesses regardless of size can definitely work on this platform, due largely to the fact that they have several different pricing options. Small businesses have the ability to spend as little as $300.
Larger companies can opt to spend as much as $1,500 for a big campaign. Since they are one of the leading marketing platforms in terms of technology, they have created the ability to automate almost everything that the influencer has to do.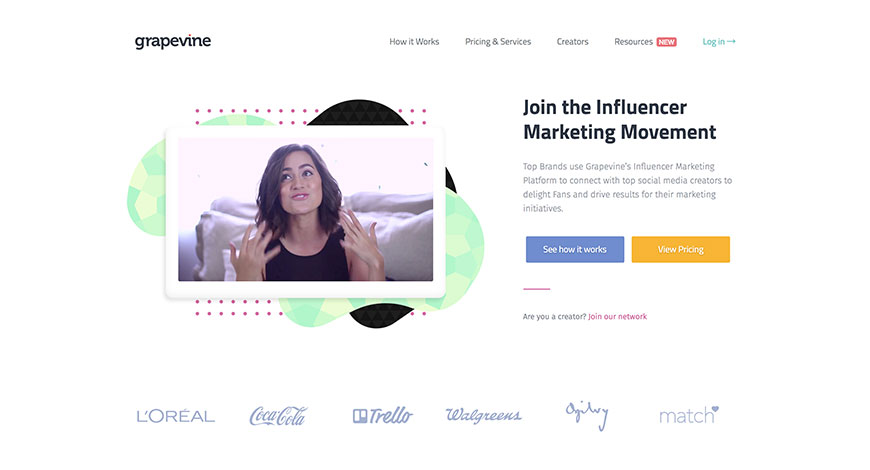 Grapevine is another that tends to focus more of its attention on its ability to pair Youtube creators with brands that are looking to advertise their products on that social media platform. Anyone with a very successful Youtube channel has the opportunity to opt-in to use this platform. There is also the chance to include an Instagram account. Once a creator has an account, they can use the Creator Match tool to find others that they can collaborate with.
That being said, there are requirements if you wish to have access to the Grapevine Marketplace. You need to have at least 5,000 Instagram followers. Or, you need to have at least 10,000 Youtube followers if you want access to this tool. This marketplace is where creators have the chance to hook up with brands.
This platform does a fantastic job of giving brands some very vital data about every potential influencer. There is even a recommendation engine that can be used so that the perfect influencer is found for a given brand campaign.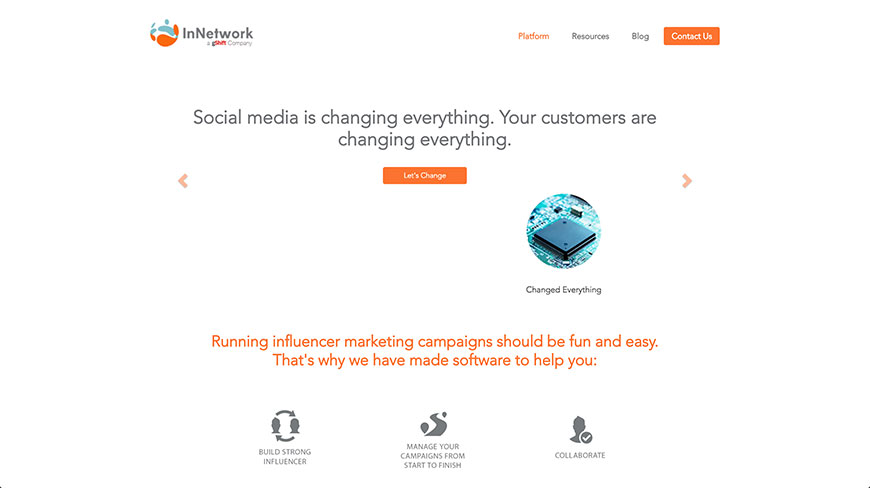 Influencers can choose whether or not they want to opt-in to use this platform. You may be able to opt-in, but this platform is very cautious as to who they allow in. There is an intense screening process that a user must undergo before they are allowed access. The number of followers isn't what is important. With InNetwork, quality and loyalty are much more important than numbers. Each influencer is graded by their credibility, authenticity, quality, and engagement with both their social media platform as well as their followers.
This platform works primarily with Twitter and various blogs. However, there is such a thing as an InNetwork score that comes about from a combination of data that is gained from Facebook, Pinterest, Youtube, Instagram, LinkedIn, Tumblr, Vine, Snapchat, and Flickr. There are various analytic tools that are associated with this platform. There is also a project calendar that is a great asset.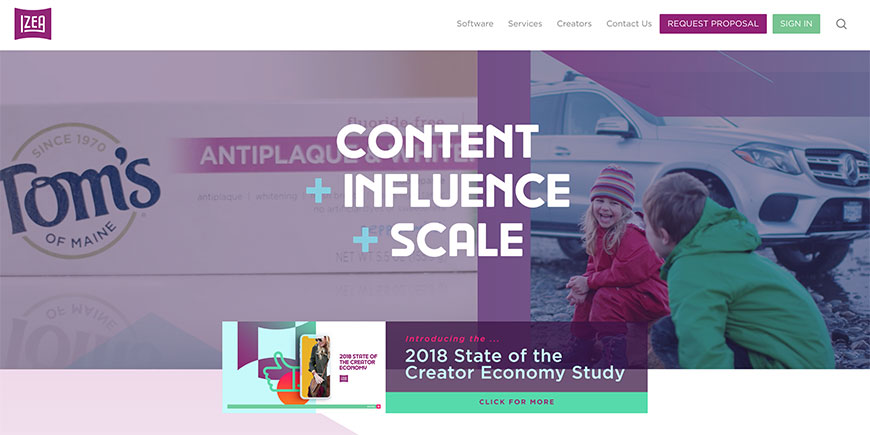 This platform automates almost everything that it does. It definitely automates different influencer and marketing programs. IZEA began back in 2006, where it paid bloggers so that they would post sponsored content in the hopes that more consumers would read the blogs and purchase that content. This was the early years of influencer marketing. Now, all of this is incorporated with one another, along with social media accounts such as Facebook, Twitter, Instagram, and Youtube.
There is also a wonderful platform search, which allows lists to be created from different influencers so that brands can choose exactly what they are looking for. Each one of these influencers is given a score, which is determined based on how popular you may be on social media. Their marketing process has been split up into nine different sections. Each of these sections is important. They include things such as opportunity creation, bid acceptance, content review, and creator payment.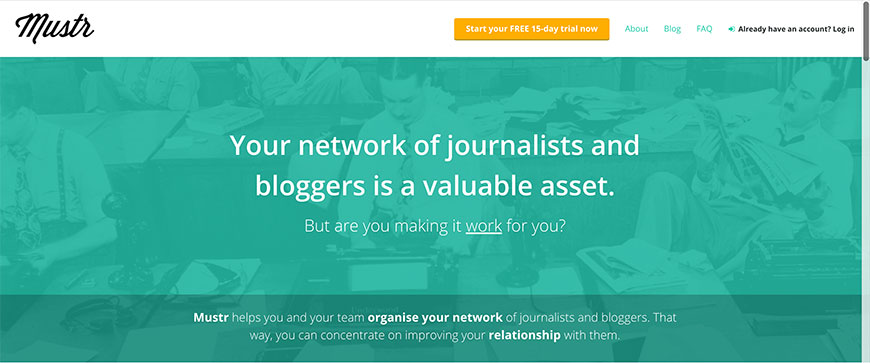 This platform strives to organize a network that is made up of bloggers and journalists. This is much different than almost all of the other businesses that have been mentioned. There are many high profile clients that use Mustr. Mustr really strives to enhance the public relations experience, especially with these high profile clients in the hopes that they will continue to do business with them. This platform operates in such a way that seems to be more along the lines of a Customer Service system; however, it keeps information around that may be important to those bloggers or those journalists.
Firms have the option to allow public relations agencies to come in and take care of their different contracts. From here, businesses share these contacts of bloggers and journalists with one another if they wish to do so. They can also use this platform to send messages to other team members. Aside from all of this, the tool can create public relations projects for different clients.

This is a software provider that focuses on digital marketing. What makes Adly special is that it has the ability to connect various brands to a large number of influencers, as well as many different celebrities. Celebrities are great for brands. Everyone recognizes them, so they are able to vastly influence public perception of different products. Influencers are required to apply before they are granted access to this software.
LinkedIn, Google+, YouTube, Pinterest, Instagram, Facebook, and Pinterest are all of the different social media platforms that are associated with Adly. This software helps different agencies find the perfect influencers with the help of many different tools. They then assist with the running of campaigns.
There are several different tools included that can actually help with the planning and implementation of a campaign. Also, Adly comes with great analysis tools that can give you valuable data. Overall, this software tool is incredible.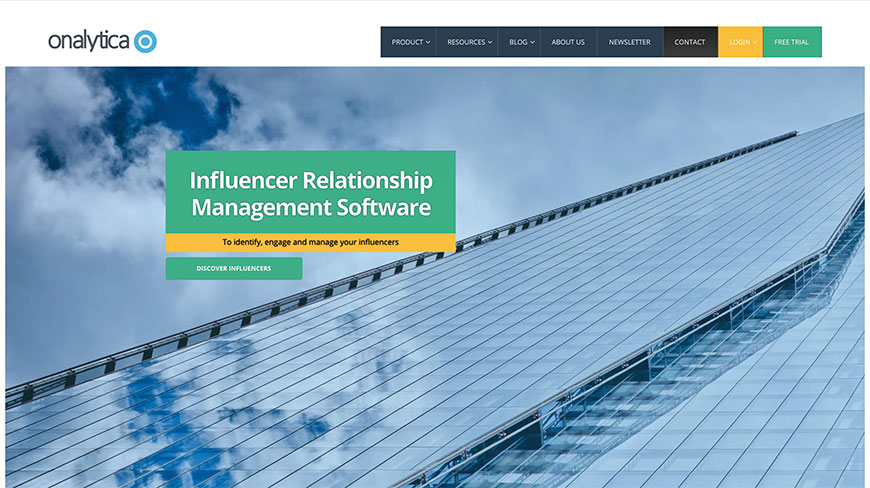 This platform was founded back in 2008, which makes it one of the earliest influencer platforms, as well as one of the oldest ones that are still in operation. By being one of the first, it has some rather impressive clients that include Microsoft and Canon. It charges its users a monthly subscription fee if they choose to use its tools and features. There are discovery tools, relationship tools, analytics and research tools, customer support, and customer service.
Onalytica actually searches through many different social media posts so that it can find an influencer that can be beneficial to a brand. Following this search, a team of people come together and sort through the data. Facebook, LinkedIn, Twitter, Instagram, Wordpress, and various blogs all work with Onalytica. Different searches can be performed, from many different criteria. Such can include demographics and social media platforms. The search option for Onalytica can give important data about many different postings that come from a possible influencer.

This platform came from an entirely different idea that was known as Blog Frog, which sold ads to companies in order to draw the attention of other companies. Social media influence quickly became the more favorable option, so influencers began to be sought after and TapInfluence took over. Target and Volvo are some of the bigger clients that have chosen to work with TapInfluence. There are many different plans that are offered from this service. One of the entry level plans involves a form of self-service where agencies will pick and choose what they want.
More expensive plans give a company the ability to work directly with the TapInfluence team. This platform really concentrated in four areas of expertise. These include influencer outreach, influencer search, campaigns, and analytical information. The search function is based off of the different niches that may be required for a specific campaign.
It can even give agencies or brands an estimated cost if they want to use a particular influencer. There are 100,000 users in the database, and since it is opt-in each of them has been carefully checked to be sure that they are legitimate.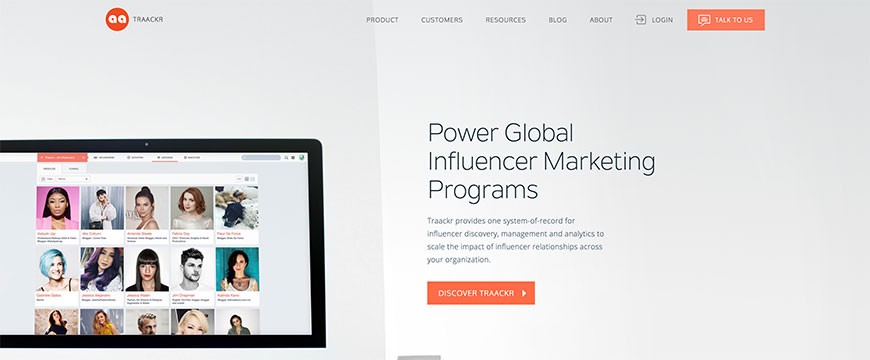 Traackr marketing platform was established back in 2008. Over time, it has changed, which is why it is still so successful. This platform can accomplish many of the same things as the previously mentioned tools. However, it specializes in influencer relationships with brands and agencies. It also specializes in working with many of the larger companies. This isn't necessarily an opt-in system. It uses a combination of computer algorithms as well as basic human input in order to have a very specialized search engine component.
There are tons of different search options that are available on this platform. One such search even allows for the types of relationships that influencers have. One of the unique tools that come with this software involves being able to track an influencer in real-time as they post on a daily basis. Another tool is a type of network map so that you can see the various connections that one influencer may have with others.

NeoReach was actually created in a college class at Stanford University. The two students that came up with the idea are now the CEO and CMO of this company. The idea they came up with involved connecting social media influencers with respective brands. This idea was so great that the two students were quickly accepted into Stanford's accelerator program so that this platform could be designed and implemented. There are currently 3,000,000 influencers found on the NeoReach database.
This platform digs through all types of social media data in order to find and index important influencers that may be of use. This platform targets larger companies. Smaller companies cannot afford to use this software because if it's impressive subscription fees. Fees are based on each client; however they mostly range anywhere from $50,000 to $500,000.
NeoReach uses Facebook, Twitter, Instagram, Pinterest, YouTube, and Snapchat. It has many different tools that allow campaigns to be managed and data pulled from them.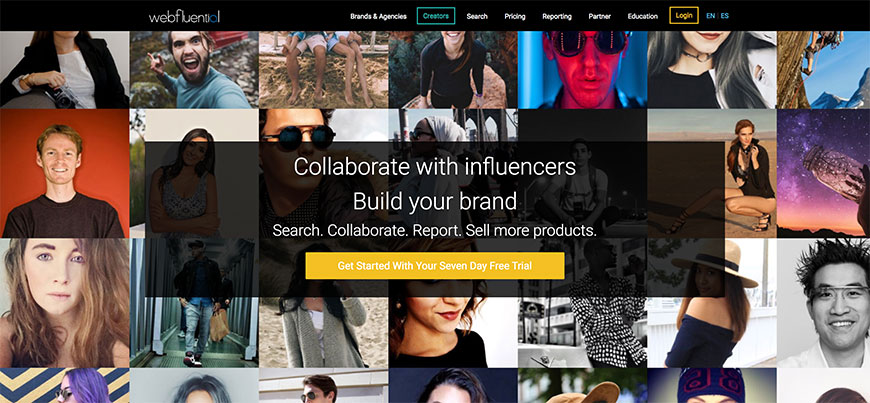 Webfluential tends to work in a manner that is completely backward from most of the other platforms on this list. Most of them tend to work with brands and agencies so that they can find suitable influencers. However, Webfluential takes the opposite approach. It finds influencers that are incredibly popular in different forms of social media and tries to find brands that require their services. Such social media platforms include Facebook, YouTube, Instagram, Wordpress, and Twitter.
No data mining occurs with this platform. Instead, it puts together a list of influencers that have been researched and found to be sufficient. Different influencers are required to apply before they are given access. Upon being approved, they receive a dashboard where they can begin to publish their content. The tools that come with this platform are remarkable.
Brands that are associated are required to pay different pricing depending on how many influencers they are using. This allows Webfluential to be used by small businesses. There is a minimum monthly payment of $50.  That being said, some major companies are also clients to this platform.

Zoomph is one of the more data-driven platforms that are currently available. The analytical aspect of this software is astounding. The database currently has over 200 million social media accounts in it. This also includes vital information about the different types of activities associated with these accounts. Zoomph tries to use this data so that it can show brands new possible influencers that they can use.
Anything that is currently trending is analyzed and is often used in order to improve upon a social media campaign. All of this data that is gathered and stored can be very important if it is used by a business that is looking for the perfect influencer. There are more than enough options available in this platform, along with enough data in each option to where a mistake cannot be made. There are different pricing tiers available, and each tier comes with an increase of social media platforms that it includes.

This software works very well by finding content that is heavily used on social media platforms. By identifying things such as these, BuzzSumo can really help out with your influencer outreach program so that you can try and find the perfect help. It can also find influencers based on the types of topics that you plan to create content for or the types of topics that are unique to your brand. These influencers can then be filtered based on their locations or even their engagement.
You can also find out how much of a reach that a particular influencer may have. You can use this platform to follow perspective influencers and even engage with them via different forms of social media.  This can allow you to see how they operate on their own social media sites. You can also work on finding important influencers and sites that are going to be specific to the niche that your brand creates content for. There is a free trial for this, but ultimately it is a paid version.
This is another platform that allows you the chance to reach out to a wide variety of influencers. This software can help you discover social media profiles where very important information can be gained as to whether or not this influencer would be a good fit for your brand. You can also discover important contact information associated with this influencer.
BuzzStream gives you the ability to keep up with every tweet that you send, as well as any other types of conversations that you may have with perspective influencers or even those that you have chosen to do business with. There is an option to create reminders so that you don't miss important events.
This platform also gives you the opportunity to save everything that you need in a database. In doing this, you are able to collaborate easily, and retrieve important information at any time. This is not a free service. If you wish to take part in this platform, all aspects are of the paid variety.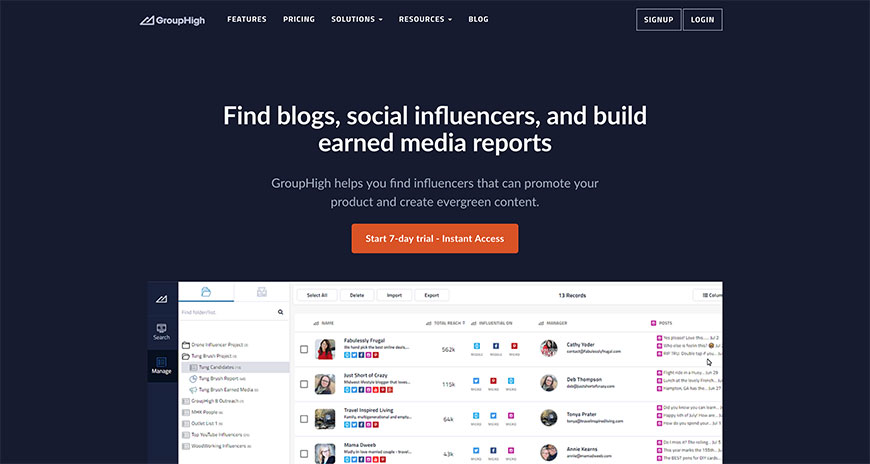 GroupHigh offers a marketing application that includes software that is able to evaluate, build, and manage relationships that are found in the marketing field. This software is very important to the field of influencer relationships. The data that you may gain from the use of this information could really help your brand grow. It can also greatly increase the numbers of influencers that you are able to use as you evaluate various relationships much more efficiently.
Some of the features that come with this software involve web data. Other features go alongside social media data very well. There is a search engine aspect in which you can search many different types of information that are found on social media.
You can also search for data that may be in blogs. There is a built-in ranker that can assign a definite ranking to relationships. If you want, you can track different posts that belong to prospective influencers. This application gives you a great opportunity to seek out and identify new influencers.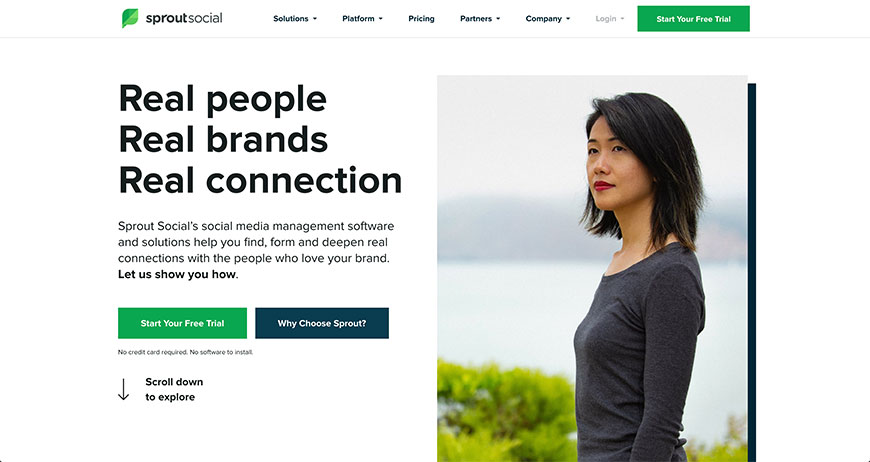 Sprout Social is a platform that concentrates heavily on social media management. This can include almost any type of social media that you may use, or that you may think an influencer could use in a successful manner. This particular platform does a great job of helping influencers and their respective brands communicate efficiently. Conversations between these two different groups are streamlined with the assistance of Sprout Social. This type of communication is vital if the two groups are going to build a relationship that can last for an extended period of time.
Sprout Social allows you and your coworkers the ability to track conversation very easily. Collaboration is also made a good bit easier. Calendars are easy to use with this platform, as they are a necessity if you wish to complete projects in a timely manner. Reports are also made easier with the help of Sprout Social. This can help save you a lot of time. This offers a free trial but is ultimately a paid service.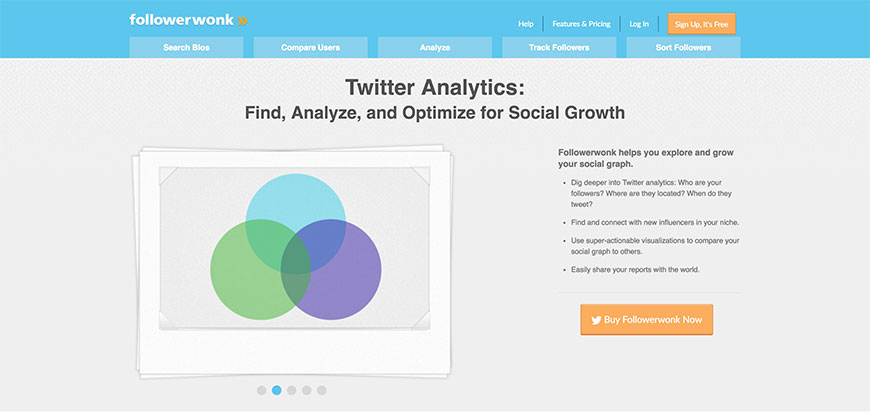 Followerwonk is an app that comes in two separate versions. One of these versions is paid while the other is free. As is the case with all other paid and free versions, one offers quite a bit of extra tools that may make your job easier. The free version is more of a baseline—an introductory application that really just lets you decide if you like what Followerwonk has to offer. That can help you save money before you make the paid purchase.
This app is one that is primarily used with Twitter Analytics. Twitter can be great for influencers if it is used correctly. This application can allow you to keep up with necessary mentions, tweets, and retweets. You can use this to search across many different bio pages. You can also compare several different Twitter accounts, and you can even make several different groups out of your followers so you can decide what needs to be seen and what doesn't.
Followerwonk also allows for competition to be viewed, and for you to understand the relationship that you have with your competitors.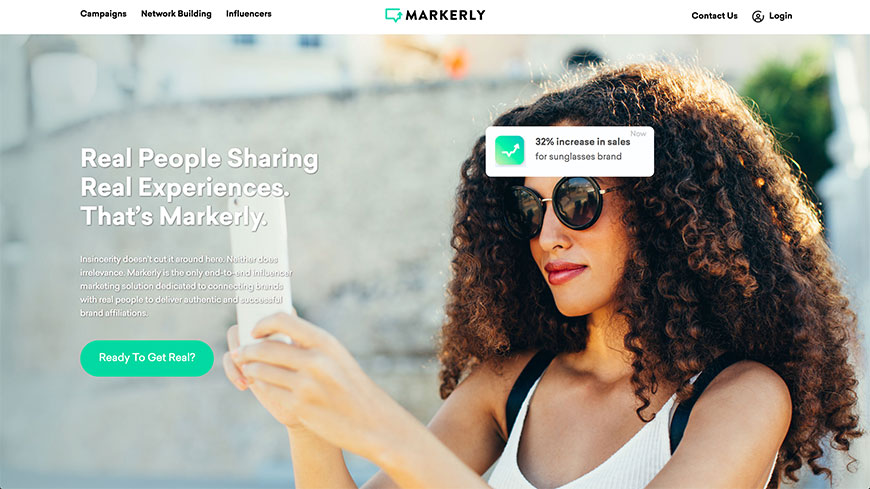 Markerly is a platform that does a great job of finding influencers that can work well with different brands. It has the ability to really find the perfect influencer based on precisely what a given brand is looking for. Most of the time, when these connections are made with Markerly, they are very successful. This platform has made it very easy to be able to make your own marketing network. By making your own network, you are basically in the driver's seat with every decision that can be made regarding your campaign management. You get the final word in all of the major decisions with campaigns.
Markerly has many different tools that you can use in order to make your job as easy as possible. There is also a marketing solutions aspect that can find influencers to help your brand. This spreads across several different networks, most of which are heavily involved in social media. In doing this, you will be much more likely to recruit the influencers that best fit your needs successfully.

Ninja Outreach is one of those programs that you can't help but try. You have absolutely nothing to lose by trying out this application to see if it is one that can help build your brand. This is due to the fact that there is a free trial involved. So, at the very least you need to try it out until the free trial expires. There is also a paid version in the event that you decide you could really use this app. This software does a fantastic job at reaching out to different bloggers, as well as influencers. This makes it so that you aren't only looking for influencers.
Bloggers can be influencers as well; they are just much more likely to write informative articles as well. The Ninja Outreach website contains over 25 million websites which can help you locate helpful influencers that are very visible on either Instagram or Twitter. You can also use this to organize any campaign that you may decide you want to run.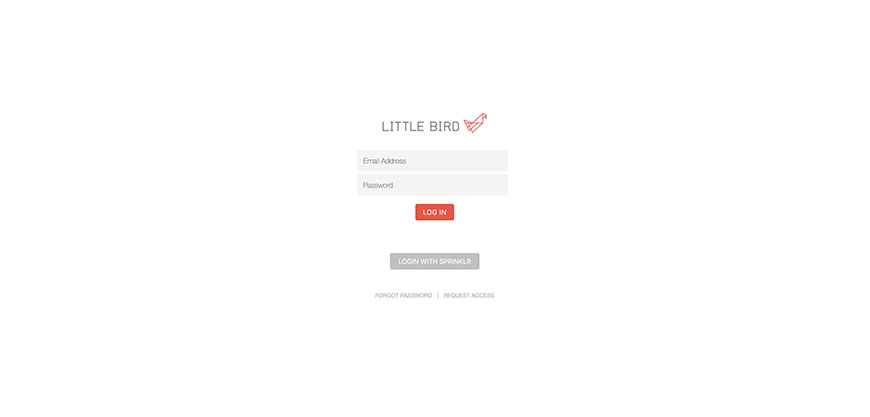 Little Bird specializes in the ability to identify necessary influencers that you may need to work with. This is also a marketing platform. There is only a paid version of this platform, so don't be expecting much of a free trial, if any at all. If you are interested in Little Bird, look into it very thoroughly first. This platform actually helps create virtual communities of people with common goals so that it will be much easier to identify influencers.
Users of such platforms feel very well connected, due largely in part to the fact that they are often sectioned off by commonalities. You will also have access to data that can tell you a lot about the reputation of an influencer. Social analysis is a big component of Little Bird, and it wants you to have all of the data based on social media that you can get, as this can also tell you a lot about an influencer.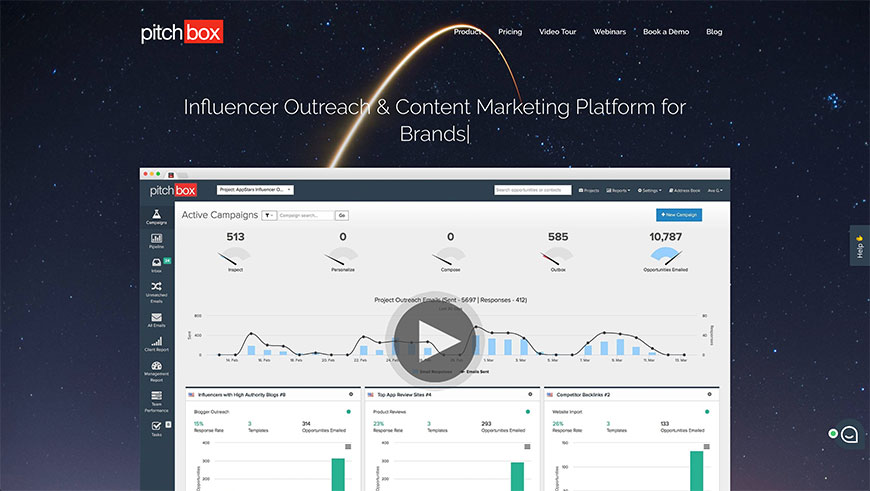 Pitchbox is a paid platform that does a great job with its content marketing tools and information. It also does quite a bit for influencer outreach. It is often best to take part in influencer outreach, as you are much more likely to gain the attention of these influencers that you or your brand will need. This platform allows different marketers to locate bloggers using a simple search so that they can get their brand name out in blogs.
You can search out very important influencers and publishers as well. These can also help do wonders for your brand name or your agency. The email system with this platform is extremely customizable. You are also able to set up your emails in such a way that you can create responses automatically.
There is the option to automatically send follow-up emails any time you don't get a response from someone.This can lead to a much higher rate of efficiency for the long-term.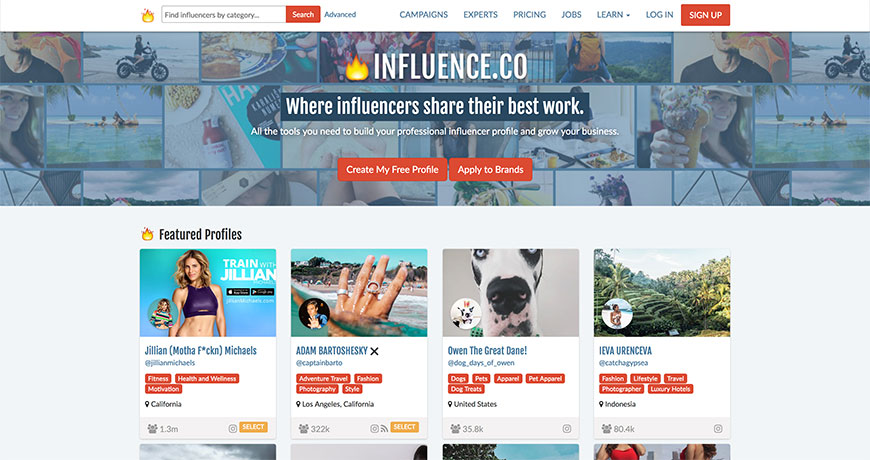 Influencer.co is another one of the more popular influencer platforms that you can work with. It is also considered to be a very well-known marketing platform for many different brands. This platform can be used to find very important social media information, as well as helping you discover newly published information. There is also data that can be reported on the demographic area.
This platform also keeps a good amount of the influencers contact information in the event that there is a need to reach out and ask one for some help. Influence.co is a great option, due mostly to the fact that there is a trial version. This allows you to test it out, and then drop it if you need to. Or, if you love it, you can definitely purchase the full version.
There are different social networks that you may need to reach. It is believed that Influence.co may be one of those that can get you to a different media platform rather quickly.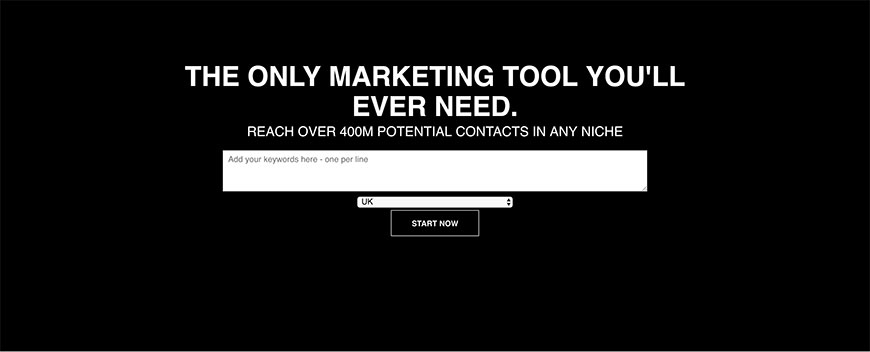 Outreachr is another one of those paid options that do not come along with a free trial version. They are not bad options by any means. However, be sure that you do some research on one of these paid platforms before you decide that you want to use it. There are plenty of free trials out there. If you know that you want to use Outreachr, give it a shot.
This app claims that it can really streamline marketing opportunities really quickly. This can also help with positive public relations. You shouldn't have any trouble at all as you begin to look for influencers. You should have the option to look for influencers via the web search tool. There is also the option to collaborate with team members, co-workers, and even influencers.
You can use Outreachr to help generate reports. This data could be very helpful. Outreachr makes the claims that it should be able to make influencer searches occur much more quickly.
Social Crawlytics is a completely free tool that you can use to work towards influencer marketing. There is absolutely no reason that you shouldn't give this tool a try. It's free, so there is no risk whatsoever. This tool does a fantastic job at helping you discover influencers. They can be influencers that have become well established over time. Or, this tool can help you find an influencer that is up-and-coming. No one may know about this individual, but with the help of this tool, you may be the first to find them and sign them to represent your brand.
This tool does a great job of measuring how popular content is on a website. However, it will also measure how unpopular that content may also be. This can help you gain a rating of the content of your competitors, so you can figure out a way to overcome all of your competition.
Social Crawlytics can tell you how often content is shared. If content is shared very often, then chances are that the owner of the content must be a fairly good influencer, and you may want to look into communicating with this owner.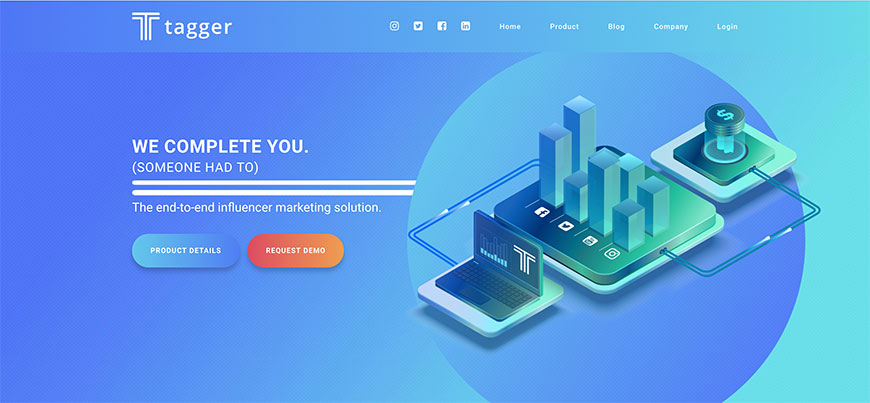 Tagger Media was designed to be an influencer marketplace. This marketplace operates on an opt-in system. That means that you cannot just sign up with an account and begin to work within the website. You must be allowed to come into the service. There are also over one million members located within the Tagger Media marketplace. This service tracks an insane amount of data. It is able to keep up with over eight billion conversations via social media channels. The search engine is also quite amazing.
There are over 50 different filters that you can use with the search option so that you can find exactly what you are looking for. This platform is designed to work with very large businesses. This helps you easily discover influencers while also being able to create campaigns. Tagger Media can figure out exactly what people are discussing, and this data is available to you. This allows you to know how to keep people engaged.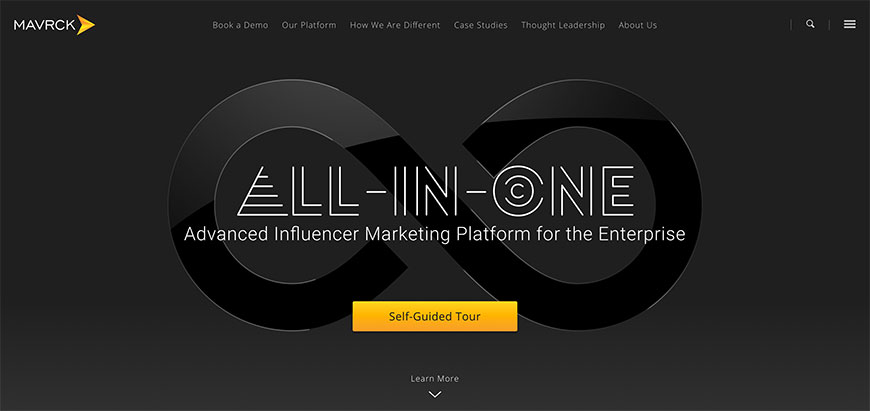 This platform gives you a completely different outlook on how influencer marketing should work. Almost every platform that is named prior to this one tries to get people who are very popular on social media to agree to work with your agency or brand in order to promote it. That being said, MAVRCK does something entirely different. This platform tries to work with people who already follow you on social media. It can also try to work with those people who already do business with you. In doing this, your customers could actually help sell your content rather than you try and do all of the work yourself.
MAVRCK can scan through all of your followers and figure out which ones have the greatest impact on social media. It can then use those prominent individuals to help get your products out to more people. The best part of this platform is that as your influencer base continues to grow, they could actually get others to become influencers as well.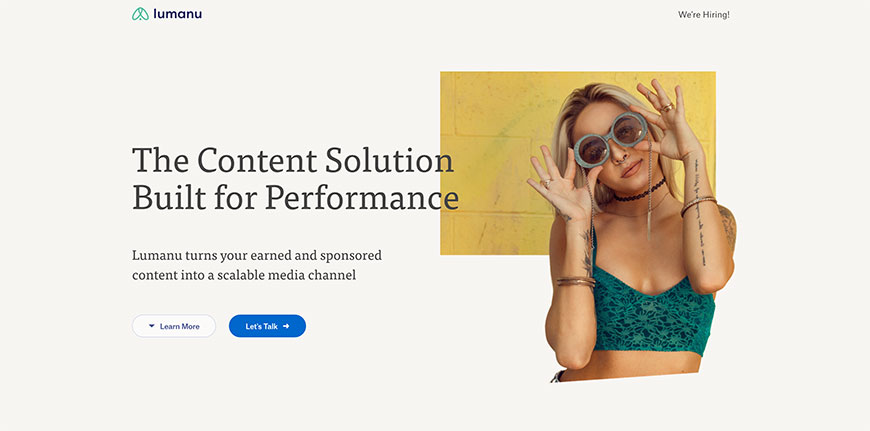 Lumanu actually does not have any type of influencer search engine. This is a major difference from basically every other type of platform that offers these types of services. They give no tools to find new influencers. They also do not give any tools that can help you plan or run your campaigns. The main body of work that is offered by Lumanu is the dashboard that they give you once you get an account with them.
This dashboard is to be used so that you can re-work any content that you gain from your influencers. As you re-do this content, you can then post it to your Facebook or your Instagram. There is also an Influencer Manager that helps you keep record of all of the influencers that are helping your brand. Once your influencers allow access to their data, Lumanu can pull out all of their content so that you can have access to it.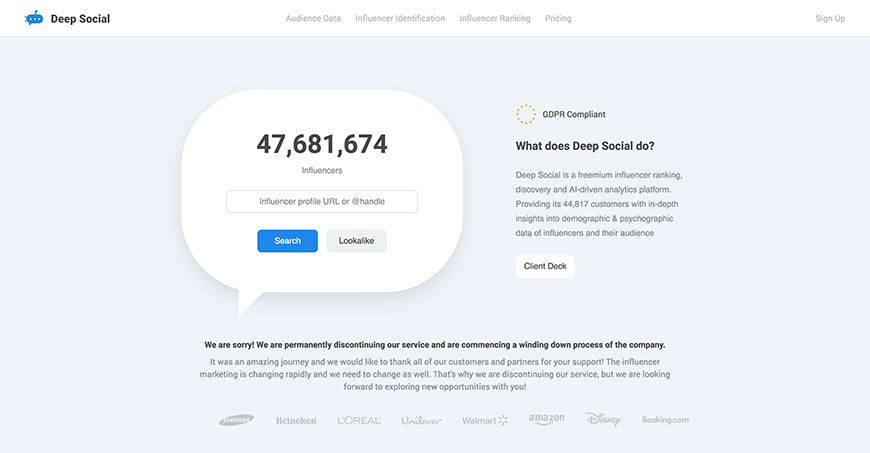 Deep Social has one main goal. They really want to be known as the Google of Influencers. So, they have set about to build a massive database of statistical work. There isn't much use for keyword ranking with this platform. Instead, they choose their ranking systems based on how relevant an influencer is to a given brand. It works with predictive analytics to be able to anticipate how future trends are liable to operate. This needed to occur once Instagram began to restrict the amount of data that Deep Social could have access to. It had to go about finding data from other places.
By having access to data such as this, Deep Social allows you to use their search engine so that you will find a rather impressive list of people that would be very good influencers. There is little chance of you having people on your list that wouldn't do a good job of representing your brand.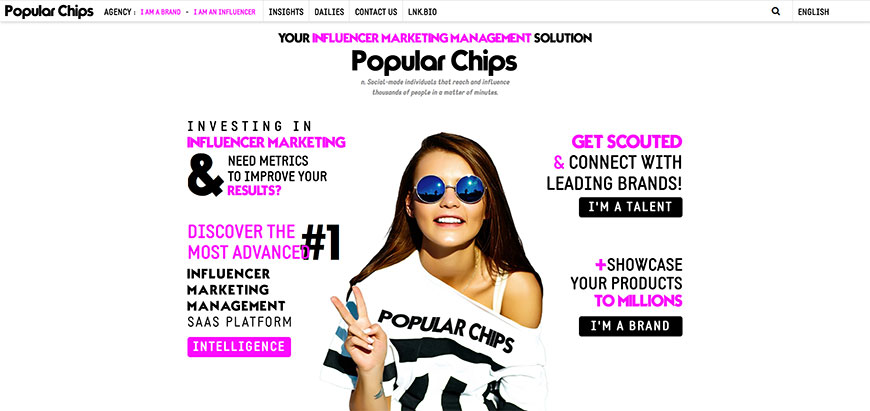 There is a way to search for influencers on Popular Chips. However, this platform is extremely data-driven. So, your ability to search for influencers based on demographics is enhanced. This platform has a unique ability to let you compare influencers side-by-side. Most other platforms do not give you that ability. This allows you to see both of the influencers that you may be most interested in, and decide which of the two would be best for you. This is also a great way that you should be able to differentiate those great influencers from those who just want to copy others, or possibly steal ideas.
There has even been an emoji analyzation tool that is now being used by Popular Chips. You can use this platform to be able to compare your real results to what your original projections where. Once you have this data, you can figure out what you may want to change so that there is always growth every time you check.

Lefty can be thought of in terms of an influencer marketplace that has been added upon and added upon until it takes on an entirely new look. The search engine will not take into account anyone that has less than 3,500 followers. To date, Lefty has found more than 5 million influencers that have at least this many followers. That's a fairly impressive database.
The search engine is extremely easy to use. It is simple, which allows it to be incredibly fast. It can quickly tell you which influencers are helping your campaign more than others. The campaign tools offered are also amazing. It has its own messaging system. It also has its own type of notepad.
Lefty has its own payment system so that it doesn't have to rely on any type of third-party help. If you are willing to pay more, Lefty can actually help get you some new influencers with the help of the Lefty staff.
Back