If you are using a payment platform like Braintree, Stripe, or PayPal—tracking your metrics could not be any easier.
Why Use a SaaS Analytics Tool?
Short for "software as a service," SaaS is subscription based software model of licensing and delivery that is centrally hosted and accessed through a web browser or app, also called on-demand software. More often than not, they are accessed by the user through the use of a web browser, App, or API. You can find the SaaS software model in just about every type of business software including management, accounting, talent acquisition, content management, CAD, email marketing, and so much more. SaaS is available on demand from the cloud; user data is accessible from any computer and browser, which offers significant advantages.
It is vital to keep track of the analytics on a daily basis when running a SaaS. Using tools like the ones listed below are made to help SaaS brands, many of which are operating with strict time frames, tight budgets, and small teams. The analytics necessary to ensure the success of a SaaS are not easy to compute and are almost impossible without the help of a calculating tool that can give you the numbers in just a matter of seconds. Many of these SaaS analytics tools will integrate easily with the programs that you are already using to take payments. Thanks to the ever-evolving internet, existing on the web for a brand can be quite volatile, and immediate access analytics will ensure those smart decisions while optimizing for conversion. 
You will see specific time frames in which a campaign was successful and where it just didn't work, and how a switch in campaigns had an effect on your website's traffic. Having tools to track analytics for your SaaS brand is one of the smartest things you can do. Otherwise, you are quite literally creating campaigns without knowing what has worked and what hasn't. There are so many factors that go into creating a wildly successful campaign and so many tools available; there is no reason not to use them. They only serve the purpose of helping the brand, no matter what payment platform or platforms you have already chosen to integrate into the purchase process of your SaaS.
What are the Best SaaS Metrics to Track?
Monthly Recurring Revenue. In a Saas business, all of the investment is up front. Before customers can purchase the product, the product gets built, and the majority of the budget is spent on customer acquisition. The monthly recurring revenue is the amount of revenue added (or lost) that is expected to be received each month.
Churn. The value of lost customers each month. When your churn is in the double digits, there is something totally wrong with your product. Stop worrying about your growth and get back to the product and fix the problem. Reach customers directly, see what their problems are, and work to build a product that can be truly loved.


Cost Per Acquisition. To figure this out, you will need to add up all of your marketing and sales expenses for the month. Divide this by the total number of customers acquired in that period. CPA is the average amount spent for each acquisition. It does lack detail, but it's a quick way to get a snapshot of the business.


Average Revenue Per Customer. The average revenue received from each customer. Once the churn is regulated, the key to increasing revenue is up-sells and cross-sells. Up-sells move the consumer to a more expensive version of the product, while a cross-sell will be an extra feature sold with the product, like a product that complements yours.


Lifetime Value. To get the lifetime value, first, combine the average revenue per customer with the churn rate—this is a prediction of the revenue received in total. Then there are a handful of ways to proceed, but the simple version takes your average subscription length multiplied by the average monthly revenue per customer.
SaaS Analytics Tools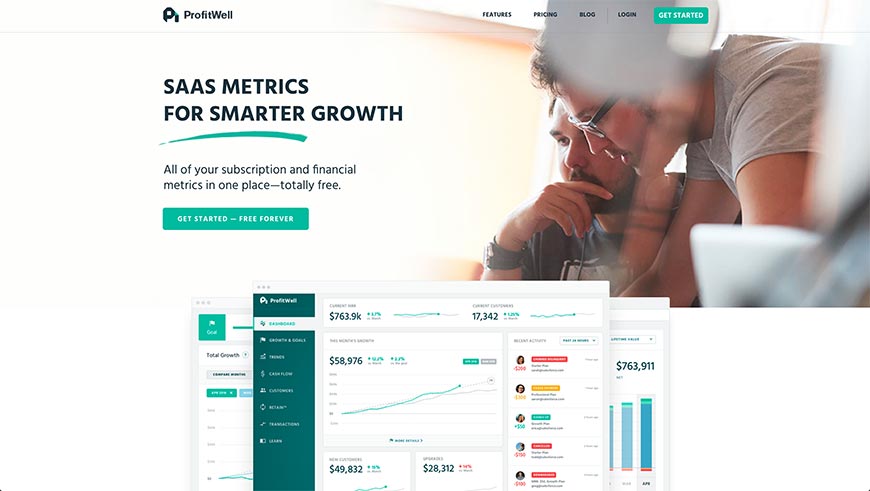 You will be able to see the context of your growth and types of revenue will impact your growth over time. To track your growth, you have the tools needed to set goals and track progress at a glance. Daily growth can be checked through an email or on the web application. Preserve growth when you keep your customers—with ProfitWell, you can track revenue retention, delinquent churn, and MRR churn while the cohort reports will aid in visualization of keeping your clients and revenue.

Learn how your annual subscriptions, fees, and refunds are affecting your overall cash flow. You will see monthly and annual breakdowns of subscriptions in a simple snapshot. Get a good idea of customer activity when you receive a list containing customers. This list will sort the customers by their most recent billing receipt so that the outreach you give will be timely and relevant—things like marketing campaigns and feedback requests. With this web application, you will also gain access to some of the most knowledgeable SaaS experts around.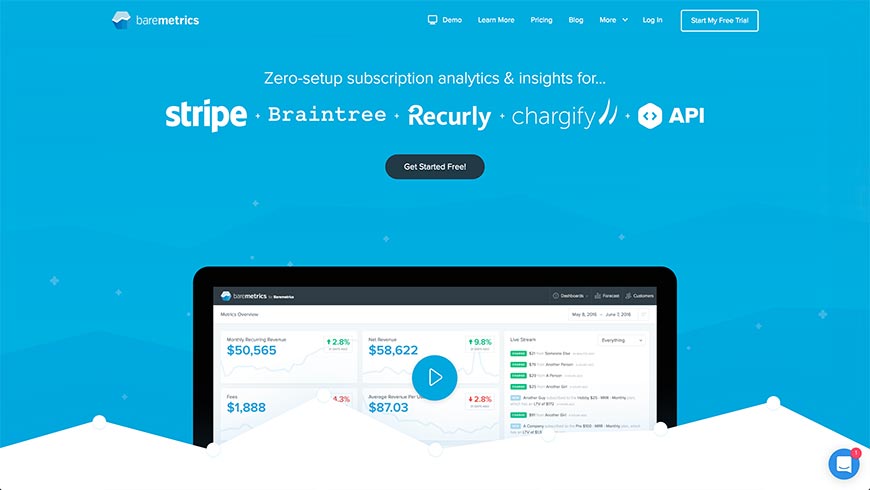 Understand your business better with these insights and subscription analytics. Without doing any configuration, BareMetrics will be able to give you metrics like net revenue, monthly recurring revenue, failed charges, refunds, average revenue per user, and much more. You will be able to recover lost revenue through the use of email templates, other templates, links to fix billing errors, and more. Work on increasing your sales through the use of lead scoring, lead profiles, finding prospects, exporting your leads, and filtering by a company. It used to take tedious manual labor to get the figures for all of the most important metrics for a SaaS, but now all of these metrics are automatically calculated with this powerful application.

Use the much-beloved forecasting tool so that you will gain intelligent projections to stay ahead of the curve. You will also be able to fix any errors before they cause a huge problem. Receive email reports and notifications on a daily, weekly, and monthly basis so that your team will always know where you stand with your metrics. You can try out the myriad of features when you choose to try the program for free before committing.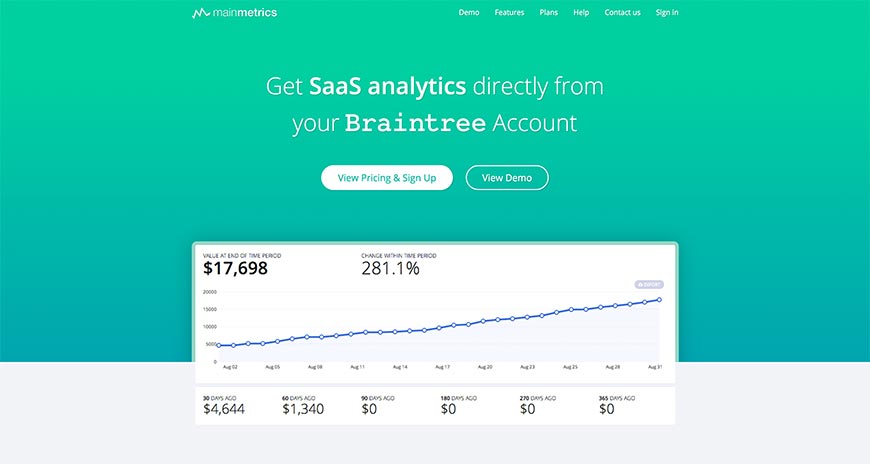 When you sign up, you will connect your Braintree account to begin monitoring all of your most important metrics immediately. Metrics like your MRR churn, Revenue growth rate, monthly recurring revenue, lifetime value, user churn, average revenue per user, and so much more. You will have the tools needed to gain real-time insights into the success of your SaaS, and learn about how the business is doing currently and how the success of the business evolved over time. While tracking this progress, you will be able to compare various time periods so that you can see how the strategies that you have implemented are affecting the success.

One great thing about using MainMetrics is that there is no need to have any knowledge of coding—the accounts connect in one click, and you will not have to transfer any data manually. There are a few plans offered at different price points that all depend on the needs of the user, so when the needs of the user change you will be able to switch the plan that you are using when needed. Use the program risk-free for 30 days, and if you are not satisfied, MainMetrics will give you a refund within those 30 days.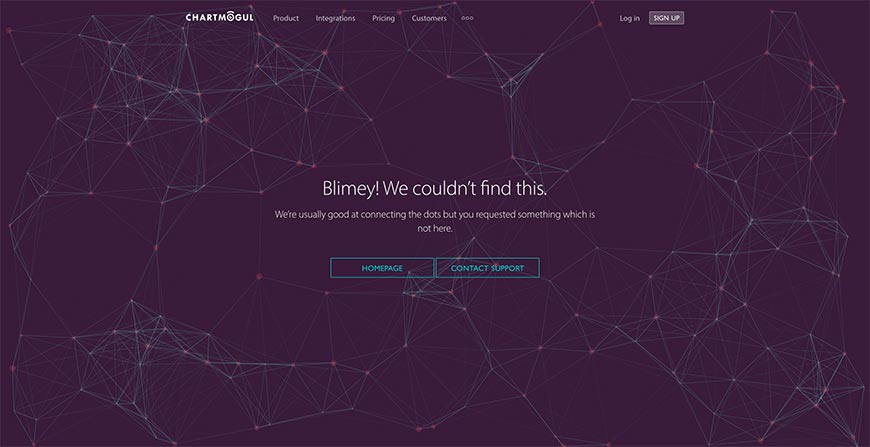 Improve your subscription business by using data to understand your customers and grow your business. Using ChartMogul, you will be able to quickly uncover the value of the data so that you can make more informed decisions that will propel your business forward. You won't even have to give up the programs that you are already using, as you will be able to easily integrate your services for customer support, billing, and much more. Calculate all of your key metrics in real time so that your business can run efficiently. Never again will you spend hours staring at Excel.

Your team will be able to empower themselves with the necessary metrics to answer questions about the data. Never again will there have to be any guesses about the future of the brand, as the data will be able to be updated in real time. Setting up your account starts with importing records from your customers using data from Braintree, Stripe, Chargify, Recurly, and more. The feature for Data Enrichment will allow you to add in more information to each customer in ChartMogul, enabling you to segment customers and then perform an analysis using the information.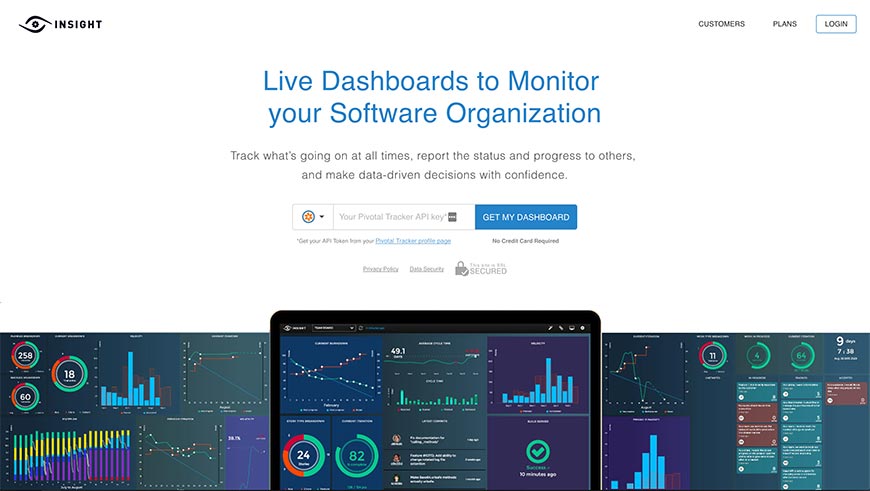 Using Insight, you will be able to track what is going on with your data at all times, share the status and progress with your team, and make confident decisions driven by the accurate data provided. You will easily keep track of all of the most important metrics while having a clear picture of all of the deadlines that you have in place. Additionally, you will be able to see how much your team is getting done in a given amount of time, enabling you to work on increasing productivity.

As a whole, you will be able to identify whether or not your process is efficient—you will be able to pinpoint where there are any blocks in your development process. Stakeholders will be able to see live reports in just a matter of seconds, so those invested in how the brand is performing will be able to see the most accurate snapshot of the numbers. Similarly, clients will be able to view custom reports from your brand, allowing you to show them that you are a professional.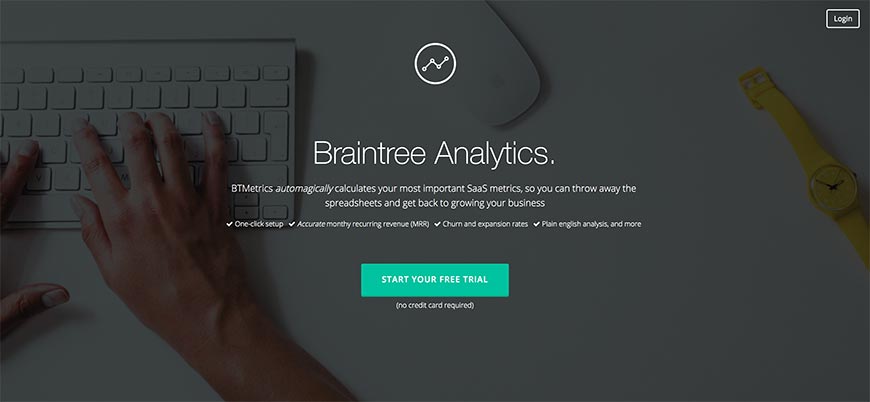 Use BTMetrics to automatically calculate all of the most important SaaS metrics, so that you will never again have to spend hours creating a spreadsheet and you can focus on your brand. It takes just a few minutes to get all of these important metrics, like the average revenue per user, monthly recurring revenue, churn rates, and so much more. The data is updated in real time, always, so that you will have access to your analytics whenever you need them—even on the go using your smartphone.

Create actionable and accurate insights so that you can make and execute a plan to increase your success rate. You will also be able to stay up to date with the metrics by receiving a summary email of all of the most important metrics every single day. Reviewing metrics once a month is not enough to lend to creating actionable plans to keep the brand healthy. The pricing of BTMetrics changes based on your monthly recurring revenue growth, so rest assured of finding a plan that is right for you.
All in All
Tracking SaaS analytics doesn't have to be a pain. Even if you have no idea where you should start, select a program from the list above and get connected. Your metrics will be displayed on demand and give you the insight to help your brand's success, right up to that very minute. Why is this so important? Thanks to globalization, it takes just a few moments for a brand to go viral and become the center of attention for either good or bad reason. Because of dynamics like this, it is vital for brands to be able to see exactly where they stand regarding their sales and profits, or losses in real time.
Back