Using a freelance website is great for those searching for additional ways to earn extra money, those who simply enjoy the freedom of freelancing, and those who want to gain more development professionally. Millions of individuals are reaping the benefits of professional freelancing, just as the digital nomad lifestyle rises in popularity. Sure, you can pick up a guide on how to land great freelancing gigs, but it's so much more than simply signing up on popular platforms. Whether you are working on location or remotely, there are options for anyone in almost any trade to find freelance work. Once you've established a good portfolio, there are some great websites that you can find work as a freelancer. Sometimes, the platform will even provide all of the tools that are needed to develop your portfolio so that clients are attracted to it.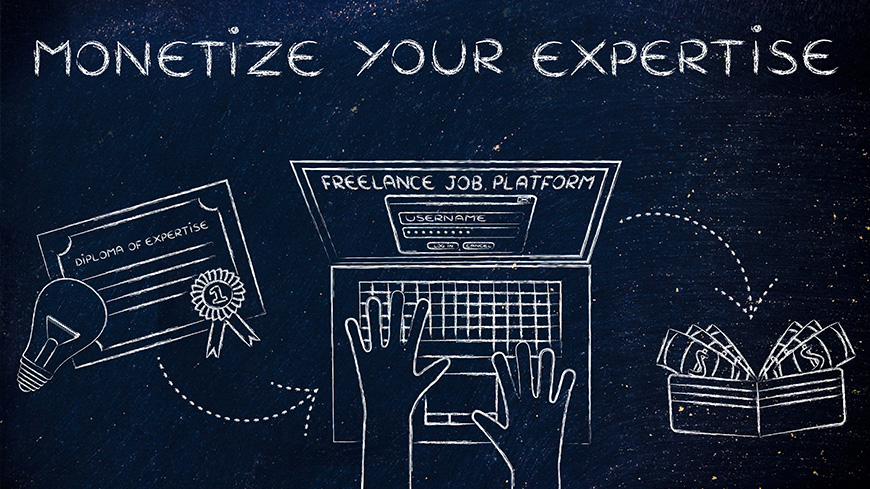 Toptal is mostly for freelancers that have a lot of work under their belt. There is a screening process that needs to be completed and passed in order to gain access to great clients with substantive projects along with competitive compensation. The community of Toptal freelancers holds unique technological events and community gatherings. Do know that Toptal only accepts the top 3% of applicants who are tested and interviewed, making their pool of talent highly valuable. We are proud affiliates of Toptal becuase of their stringent requirements for selecting freelance talent. 

Aimed at web projects for marketers, SEO specialists, and software engineers, People Per Hour works to streamline the process of freelancing by organizing communication and payments as well as job management. Freelancers can send 15 proposals to clients for free before they will need to sign up for a paid plan, but freelancers can browse jobs and get notified for new openings at no cost. It is worth checking out for those who are focused on completing any type of web focused project.

This site boasts over 1.5 million clients, and there are jobs for every type of freelancer that you could imagine that last short term and long term. Work can be done as hourly or per project, and anyone whose skill level is entry level to expert can find something that fits their need. Because of the vast availability of work, it is likely that anyone can find work through this platform. When work is completed, funds are safely transferred from client to freelancer.

On this platform, freelancers are able to find work in almost any field, making it ideal for anyone that is looking for extra work. Freelancers are able to find work in over 24 countries in 12 different languages. Whether you are a construction worker or a sales person, there will be a client for you. The website includes a blog with hiring tips as well a location-based search.

Here, you will find the usual types of workers in the freelance world like editors, coders, and writers, but there are also freelance marketers. One unique thing about this platform is that freelancers are able to keep 100% of their earnings, unlike most of the other platforms whose fees and rates vary.

This platform is aimed at college kids that are looking for a way to get more cash while they are in school. Students and recent graduates are able to find part-time gigs aimed at their industry of choice—some even get lucky and land a career. There are many types of jobs and clients to be found, so students shouldn't fear a lack of options when they choose to take a freelance work route.

Providing work around the globe for digital marketing and creative professionals, Aquent provides opportunities for freelancers to work remotely or on site, and for freelancers to find contract-to-hire jobs. There are free online courses that provide training in practical skills for freelancers to really hone in on their skills, or simply sharpen them. Search with keywords and a location, or simply browse all of the current job openings in your selected area.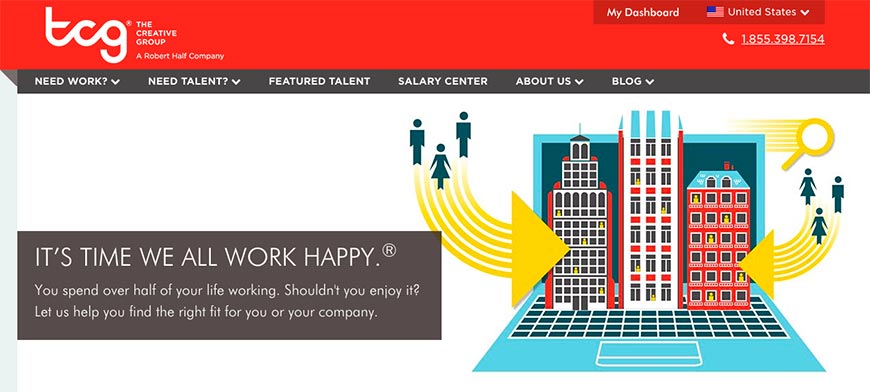 Part of a larger staffing agency, The Creative Group is aimed at job placement for freelance creative professionals in fields like art, marketing, copywriting, photography, and graphic design. Freelancers can find positions that are full time, contract to hire, and more—simply input the "freelance" filter in order to edit the search.

If you prefer academic writing, the way to go for you is Paperell. This platform connects students with writers depending on a field of study. That way, freelance writers with a degree can earn more, comparing to basic copywriting. The amount of offers freelancers receive bases on their reputation and experience. All offers have manager attached, so you are safe to do your job.

Crowded brings together freelance job postings and the independent worker looking for them all to one area, solving the problem of supply and demand for jobs. This is great for freelancers, as they are able to browse the largest listing of jobs all in one place, thus clients get positions filled quickly.

This sort of works in the opposite way that traditional platforms do. Freelancers create their own jobs based upon what they are good at, rather than companies posting jobs that freelancers can apply for. Freelancers are able to market their services to companies, and are able to put their gigs into categories by using keywords that show up in different searches. The names comes from the idea that the freelancers will start their prices at $5 per project. This is not a requirement, just the starting point for their prices.

Browse through freelance and part-time work in a variety of career fields. All of the telecommuting jobs are screened, so that freelancers can feel confident that they are applying for a position at a legitimate company. Freelancers can also participate in skill tests, read up on tips for job searching, and members can get special discounts through partnering websites. Freelancers will have access to great resources like webinars, to learn how to land better clients.

CrowSource has been called one of the largest freelance teams available. It specializes in content creation, editing, and monitoring for online retailers, media companies, and publishers. What is unique is that the platform breaks the large tasks up into smaller more manageable tasks. Freelancers who are deemed to be qualified are able to work on these tasks through the integrated platform. If a freelancer's work is deemed to be good, they will receive a greater compensation and gain access to more work.

There are a few different working options including both hourly work as well as contests. Users are able to browse through the jobs that are a match with their skill level, and then apply to their chosen openings. There are over a million projects that need freelancers at any given time, so this is a great place to show off your talents and work to attract future clients.

Show off your past work while being given access to new jobs every day. You will also be able to see how much a company has spent using Guru's freelancer pool—helping to make a decision about whether or not the client will be a good match to your work. Choose jobs by location, category, or job type (hourly or fixed).

This platform is aimed at those who are good with words—editors, writers, publishers, and bloggers alike. Each day it is updated with new jobs that range from writing about topics like photography, healthcare, and even recipes, to technical writing jobs. The array of projects is a great source for writers to try their hand at any type of writing.

Using geolocation, freelancers are shown jobs in real time, and are only competing with other freelancers near their location for jobs posted by local companies. Choose to work in person or remotely, and instantly communicate with your potential clients. The client will fund the escrow account so the freelancer can begin work. Once the work has been satisfied, the funds are released to the freelancer.

Find freelance, full time, and part time work through Krop's intuitive search functions. Freelancers of all experience levels are welcome to join this portfolio host and job board mixture. Creatives can create a profile and may use the website's portfolio building tool to make it better. Krop has a hand in promoting the talents of individual creatives to the companies that are looking to add them to their team. Easily search through jobs, portfolios, and profiles.

19. Project4Hire

This platform connects freelancers to clients all over the world. Freelancers apply to and quote jobs that have been posted by clients. Clients relay the project scope and requirements/skill set that is needed. Clients then select the client of their choice, and jobs can be anything from graphic design, programming, and even bookkeepers.

This particular platform is made for freelance designers who compete in contests and then receive feedback as the client chooses the one that they like the best. It is a great way for designers to get their work seen and to build their portfolio. Hundreds of thousands of clients and freelancers have had successful contracts. The client is in charge of outlining everything about the project before any number of the millions of designers from all over the world choose to take part in the content.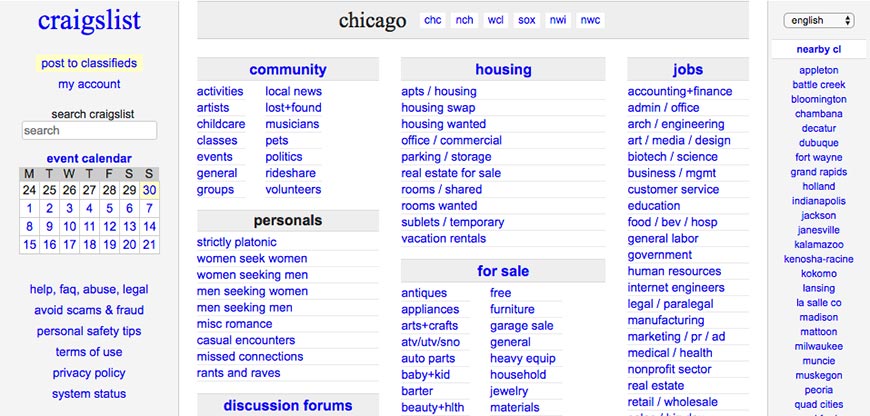 Not just a way to buy and sell old household items, this might be the hidden gem of finding freelance jobs. Browsing is easy, as you can look for work locally if you would prefer an office setting, or you can choose something out of your area if you would prefer to work remotely. Because anyone can post a listing, be mindful of researching the client as much as you can. Craigslist has a plethora of local freelance work, so safely meeting with the person face to face before the project starts is a good idea.

Between 200 countries and over 420 million, LinkedIn is one of the most well-known resources for all things business related. Many professionals have their profiles available on the site, and it has recently dipped its toe into the freelance world with Profinder—aiding freelance professionals to find their next gig. Thanks the the large number of users, freelancers are quickly connected to other professionals in many different fields.

This is a virtual marketplace for creatives that specialize in digital work. The interactive environment allows clients to give real time feedback that helps designers to better understand what the client is looking for. Freelance designers can create their portfolios to show off their work to potential clients. It holds contents that freelancers compete in by contributing to a client's project. If their design is chosen, they will receive feedback and revision requests.

Get connected with clients by receiving job requests from clients that are looking for someone with the skillset that you have. You are in charge of choosing the clients that you want to have a contract with. Once the client is interested, you set up the contract, communicate with them, send documents or files, and get your payment all through this platform. Remote helps freelancers to get reviews for completed jobs and build a great profile so that Remote will become your main resource for finding freelance work.

Freelancers apply for profiles on this platform to begin working. It is free to use, and there are no commission fees. The profile is free and the work is free—but you still get paid. Clients work directly with their talent regarding rates, payments, and contracts. Freelancers have total control. The profiles created with LocalSolo are easier on the eyes than a lot of other platforms, so your personal brand is more enticing. Freelancers have access to the job board and can apply for projects, contracts, and even full time jobs.
Back