Content Audit
Creating Content Audit
A Content Audit provides you with a list of issues to fix for each website that you create a sitemap for in DYNO Mapper. After DYNO Mapper has finished creating your sitemap, your website's audtt can be accessed by clicking Audit link in the left side menu. If you have not created a sitemap for the website you would like to content audit, you can perform your Content Audit by crawling a website using the Cream from URL option in the left side sitemaps menu.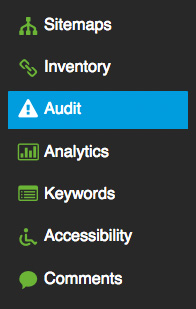 Open up your Content Audit by selecting your website from the drop down menu.

DYNO Mapper has the ability to track audit activity by scheduling your sitemap crawls in the sitemap menu.
Content Audit Graph
Your progress will be displayed in the content audit graph.

Issue Detail
Each Issue can be viewed in detail by clicking the Issue row accordion.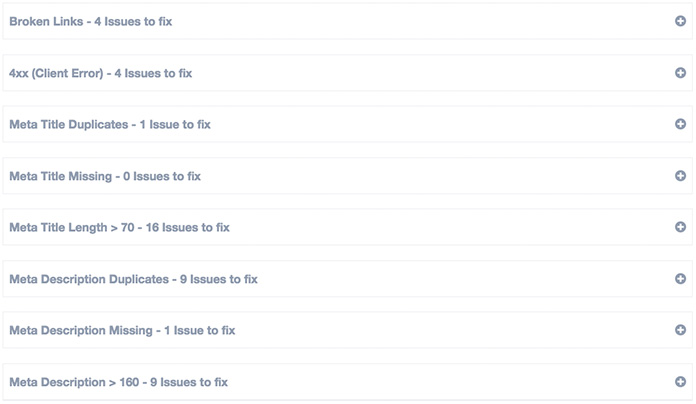 Export
You can export each issue by clicking the Export button in the upper right corner.