Content Inventory
Create a website inventory by clicking Create from URL in the left side menu.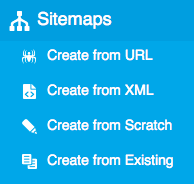 Create from URL
Enter the base URL that you would like to create a visual sitemap for including the http:// or https:// located at the beginning of the url.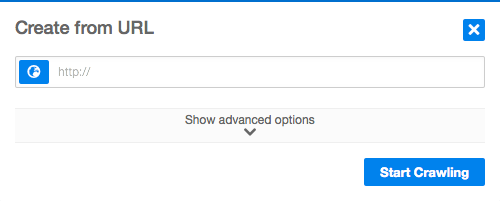 After DYNO Mapper is finished creating your sitemap, your inventory can be accessed by clicking the Inventory link in the left side menu.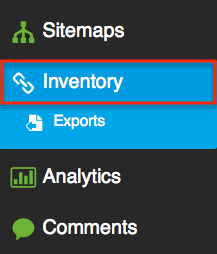 In the inventory list, select the website that you would like to view. This list will display the number of subdomains, pages, links, bad links, and errors. Click the Details button to view your inventory detail.

After clicking the Details button, you will enter the inventory detail.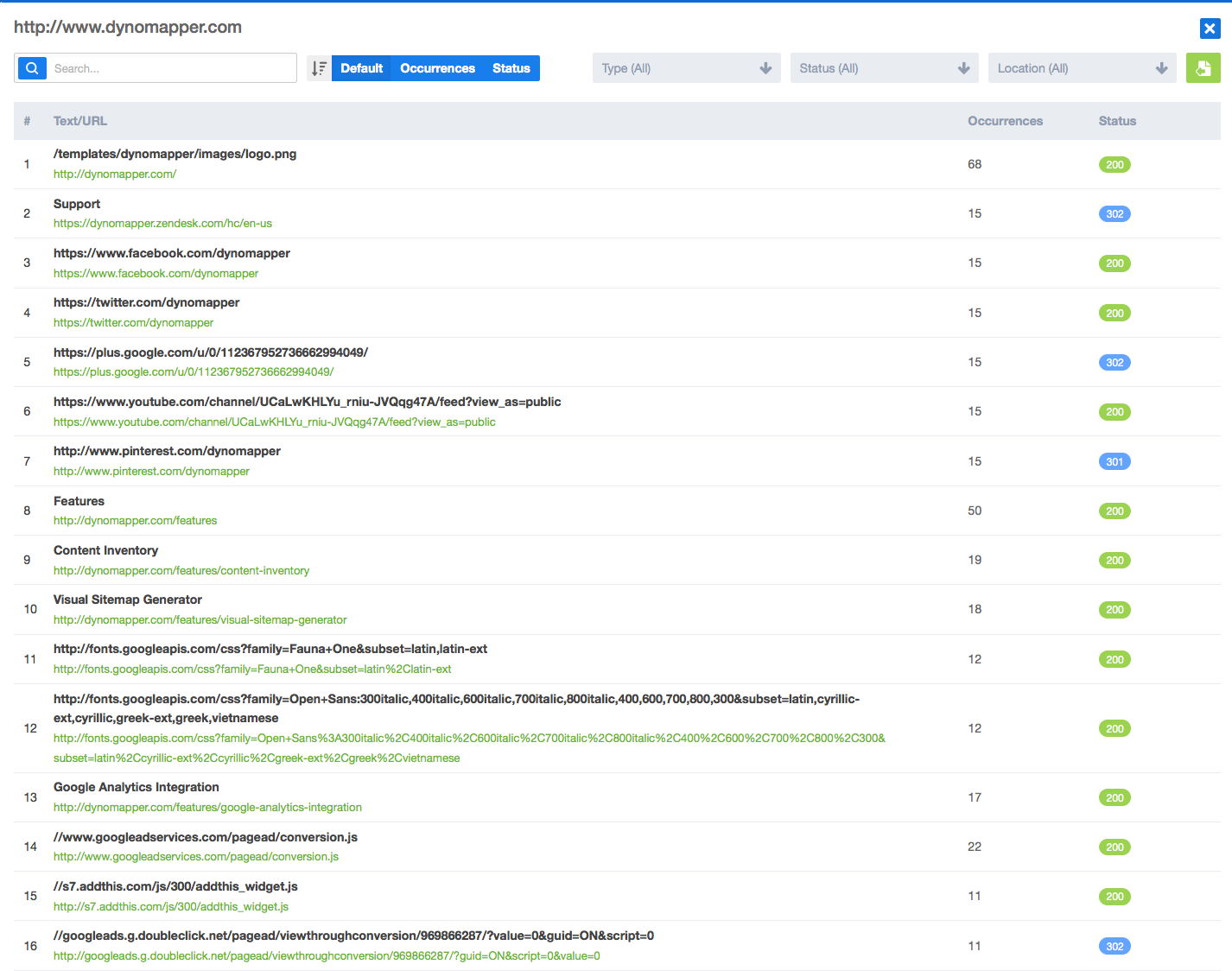 Search page titles and urls using the search bar. Enter your keyword and press enter.

Sort pages by Default, Occurrences, and Status

Filter inventory items using the Type, Status, and Location filters.

Filter by Type
Filter by Status
Ok
Bad Links
Redirects
Unknown Error
Filter by Location
Inventory lists can be exported to .csv files which are Microsoft Excel compatible. Click the export icon located in the upper right hand corner of the inventory detail page to export your website inventory.

Name your export file and select your desired export options.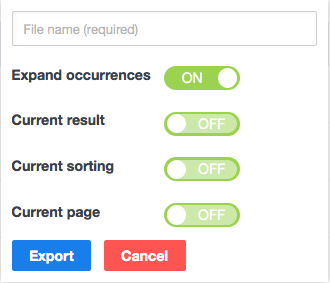 After completing your export, save your file by clicking Inventory/Exports in the left side menu.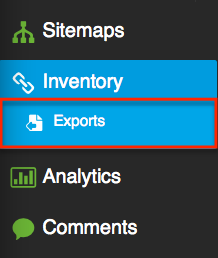 When you click Exports, a window will open up with your file for download.