Google Analytics
A. Step 1: Add Account
Click the Analytics menu item in the left side menu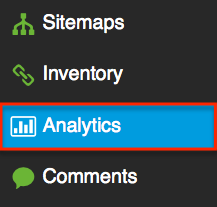 Click the + icon in the upper right corner

Click + Add Account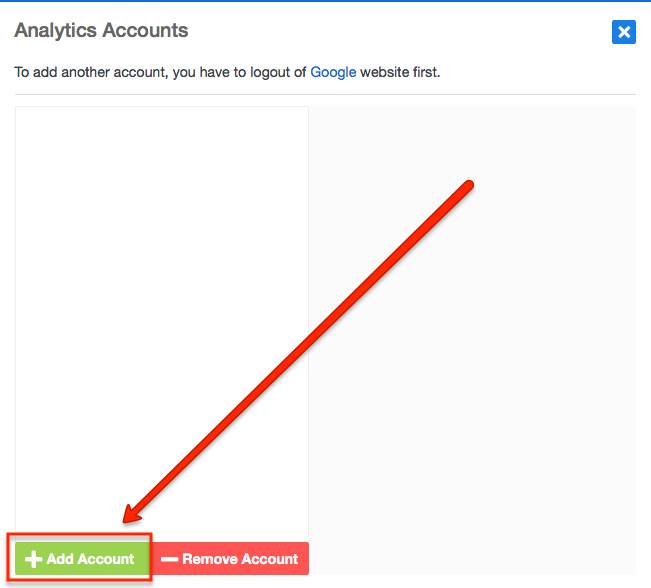 Sign into your Google Account
Click the Accept button in the Google pop-up Window
You will see your Google Analytics profile appear in the left hand column of the pop-up window
Repeat steps to add more accounts
If you are not there already, click the Analytics menu item in the left side menu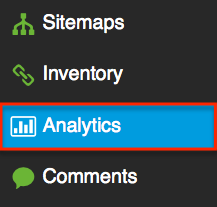 Click the Map Sitemap to Profiles Icon in the top right hand corner

Find the Google Analytics Account that you added - then select by clicking the name in the list.

Select the Google Analytics Profile of the website that you would like to display analytic data.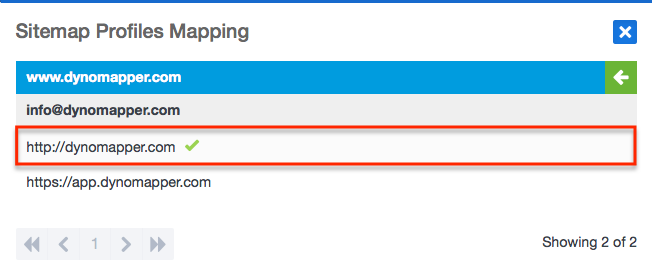 C. Analytics Dashboard
After you have completed step 1 and 2 your analytics will be displayed in your analytics dashboard. Refresh your browser and select sitemap in the drop down.

After you have selected your website in the dropdown your analytics will show.

D. Sitemap Analytics
After you have added your analytics account and mapped your analytics profile to your sitemap then your analytics data will be displayed within your sitemap. Select the date range you would like to display.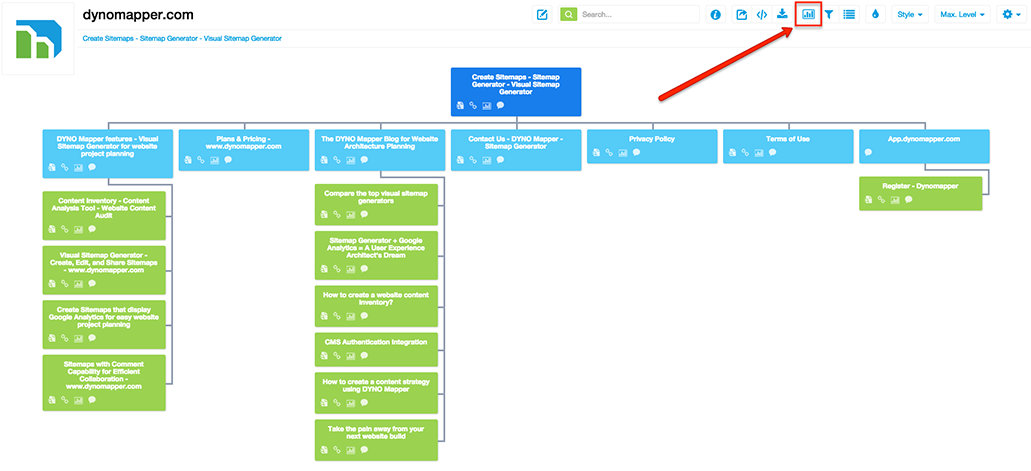 Click the current date range and select your desire range. If you would like to compare dates, then do the same by selecting the "Choose Date Range" and input the dates you would like to compare.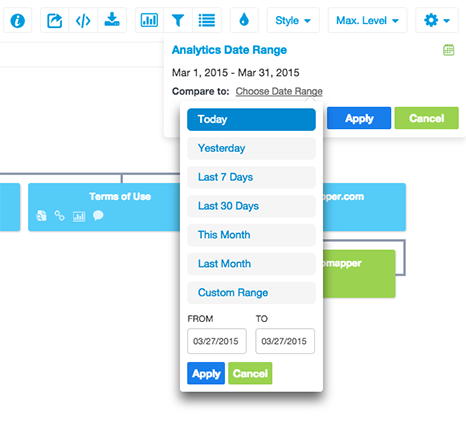 Click the sitemap icon on each page to view the individual page data.